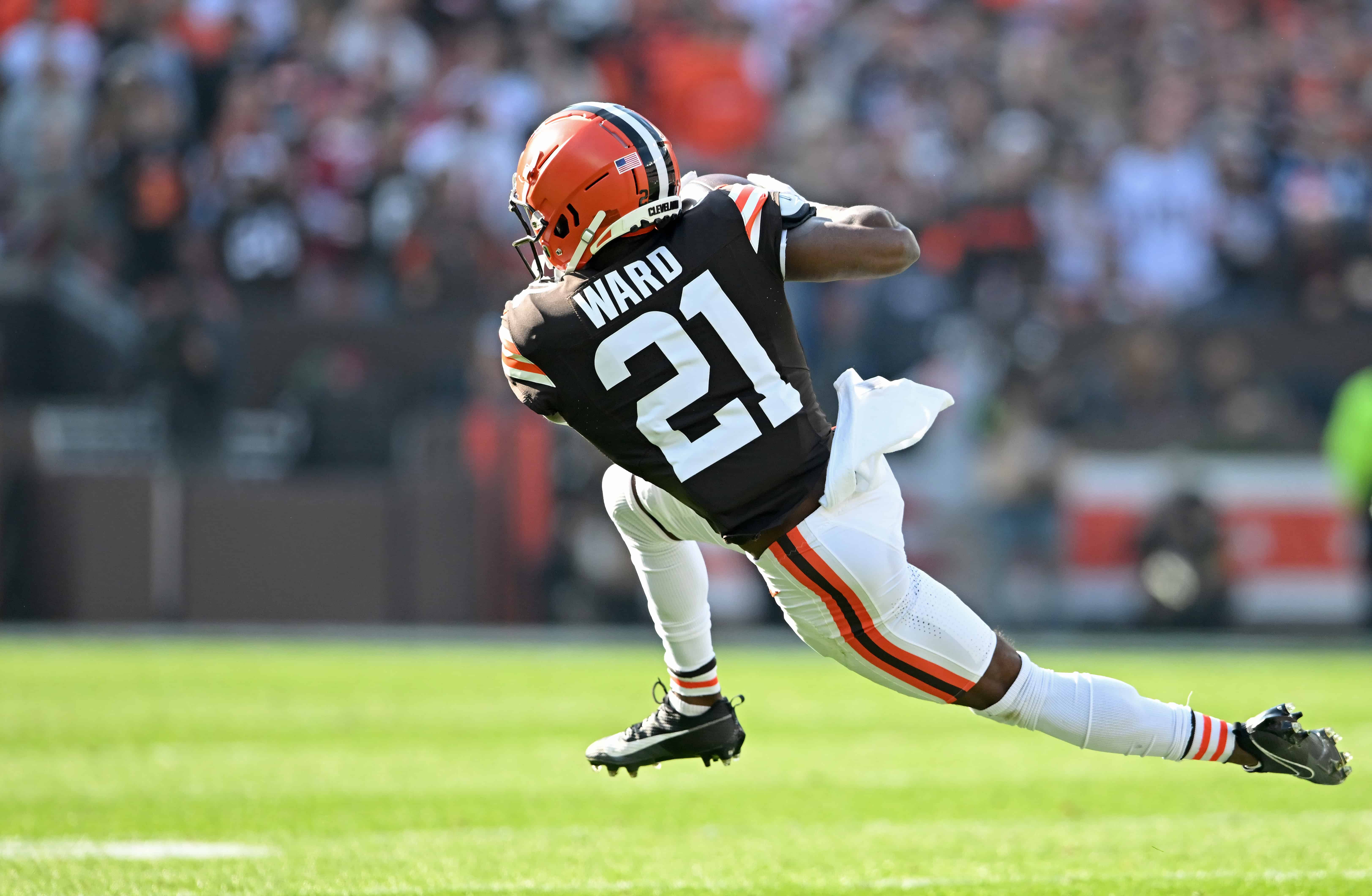 The Cleveland Browns continue to march to the drum of their defense's beat.
Sitting on a 5-3 record and finally with their QB1 back on the field, the picture is encouraging for Kevin Stefanski's team.
That's why star CB Denzel Ward took to Twitter to let the fans know that they're only going to get better going forward.
Told My Dawgs Be patient, We About To Boost Back Up The Ratings pic.twitter.com/smaEUwCpYR

— Denzel Ward (@denzelward) November 7, 2023
Ward has been nothing short of spectacular this season, and he was one of the best players on the field in Sunday's win over the Arizona Cardinals.
The two-time Pro Bowler dominated Marquise Brown, holding him to just four catches for 24 yards, a season-low for the Cardinals' WR1.
Ward had his second interception of the season after making an elite recovery in zone coverage, going back to snatch the football before it reached Hollywood Brown's hands.
He was quite close to getting his second pick of the game late in the third quarter, but the ball slid right through his fingers after Brown knocked the ball out of his hands,
Ward is in his sixth season with the organization, and he just keeps getting better.
He finished the game with one interception, two pass deflections, and three tackles.
He became the only player alongside Justin Simmons to get at least two picks each season since 2018, logging 15 interceptions in his career to date.
Now, he'll look to keep that momentum going in a key stretch of the season, as the Browns will have back-to-back divisional clashes with the Baltimore Ravens and Pittsburgh Steelers ahead of them.