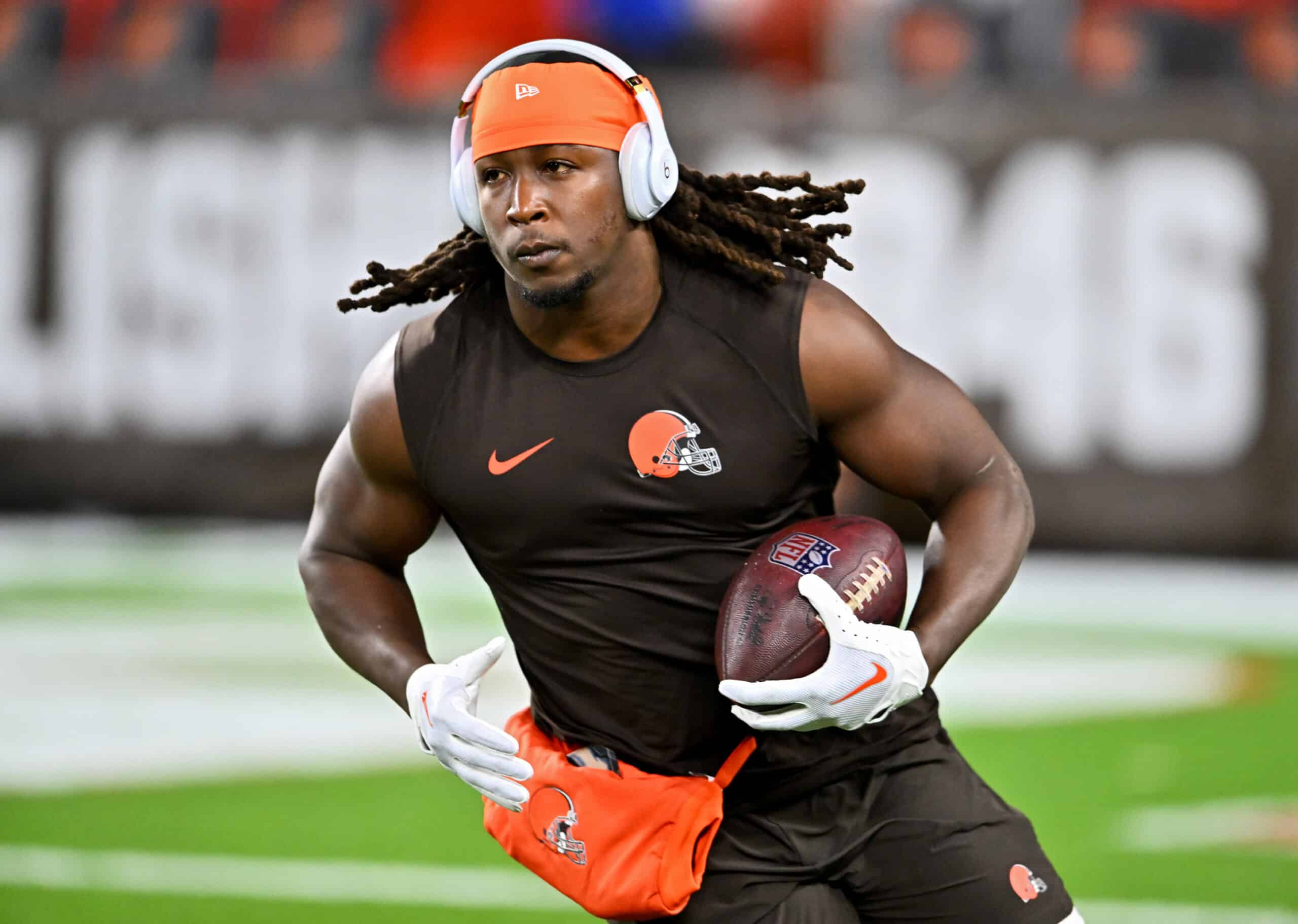 Not a whole lot has gone right for the Cleveland Browns' Deshaun Watson this season.
And Kevin Stefanski's new-look, Watson-centric offense has yet to materialize.
Watson is still looking for his mojo and the slick moves that made him an All-Pro not too long ago.
But he does have a handle on how Kareem Hunt can help get him going, as shared by Fred Greetham.
#Browns Deshaun Watson thinks Kareem Hunt's return is a boost to the team with his play and energy pic.twitter.com/IycTuZ9otM

— Fred Greetham (@FredGreetham9) September 21, 2023
Watson knows the offense needs to find some positive vibes after Monday's tragedy and his own slow start.
And he knows Hunt provides such vibes, along with new energy and excitement.
Hunt has made no secret of his joy at being part of his home team again.
If anybody can rally the offense out of their post-Chubb funk, it is Chubb's friend.
Properly directed emotions can have a big effect on an offense during a game.
But it helps if the players run the offense well and effectively.
Hunt is on the practice field today catching passes from Watson.
And he looks quicker and lighter on his feet than he did at the end of last season.
pic.twitter.com/y0pN77F8jU
Cleveland Browns Deshaun Watson getting back comfortable with RB Kareem Hunt.

— NFL Rumors (@nflrums) September 21, 2023
Whether or not he lost a step over the years, Hunt will give 100%.
And while a lot of players say they want to "win for Nick," there can be no doubting Hunt's sincerity.
For now, Jerome Ford is the RB1 and it looks like Hunt will slip into the third-down/passing role quickly.
But nobody can rule out Hunt forcing his way into an even bigger role by the end of the season.