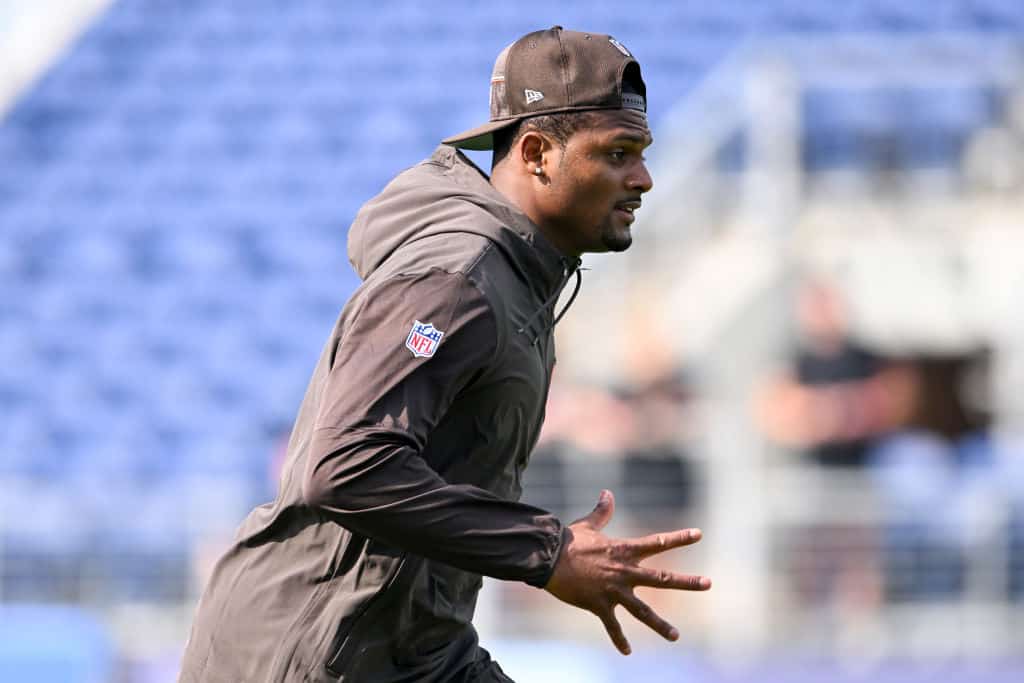 The Cleveland Browns have been through a lot to get to the point where they are nowadays.
An ever-struggling defense, a revolving door at the quarterback position, and countless staff changes made it more than evident that they needed to make a big move to put an end to their woes.
And while Deshaun Watson's first six games with the organization weren't exactly encouraging, he was one of the best quarterbacks in the league not so long ago.
That's why some fans might be thrilled to know that the former Houston Texans star will see some action in the Browns' preseason game vs. the Washington Commanders, as he told the media via cleveland.com's Mary Kay Cabot.
#Browns Deshaun Watson says he'll start vs. #Commanders Friday night pic.twitter.com/mTDJm9Qvys

— Mary Kay Cabot (@MaryKayCabot) August 9, 2023
Watson has drawn rave reviews throughout the course of the offseason.
Beat writers and teammates state that he's back to being the accurate dart-thrower he was during his days at Clemson and Houston.
He's worked tirelessly to go back to his former level, also trying to develop rapport and get some extra reps with his receiving corps.
Even if he's not 100% back, having him at 80% of his talents should be more than enough to uplift this team and lead them back to the playoffs for the first time in the past three years.
Watson is more than capable of putting up MVP-caliber numbers, and the Browns have an underrated yet stacked wideout corps.
And even though he might not play more than a couple of drives, it'll still be nice to see what he's been up to during the offseason.