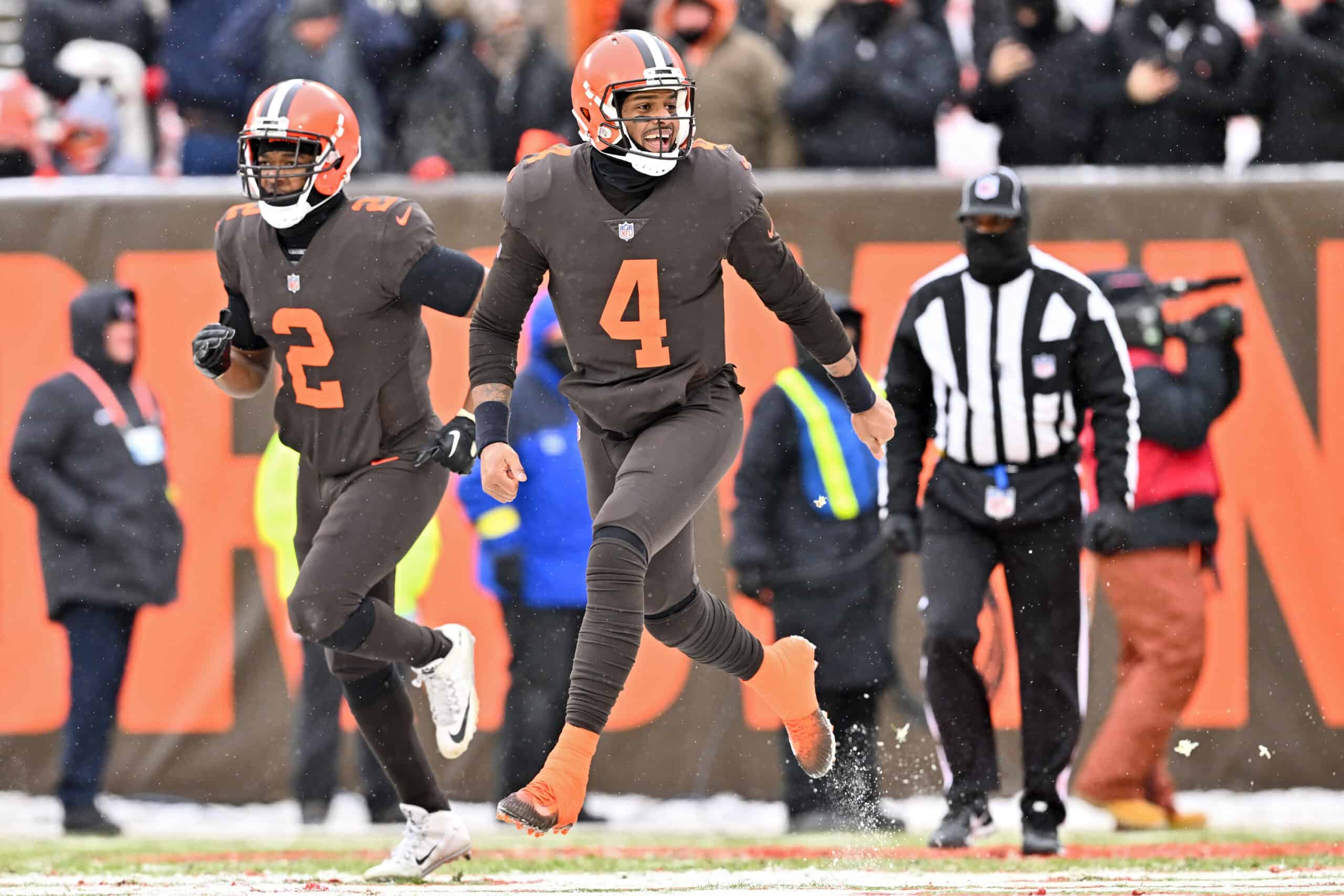 Records are made to be broken.
This season, Cleveland Browns fans may witness the breaking of a record that's 43 years old.
Let's go back to the year 1980.
That's the last time a Browns quarterback eclipsed 4,000 passing yards in one season.
The man who did it?
Brian Sipe, who threw for 4,132 yards that season.
The man in position to surpass that number once again?
That'd be Deshaun Watson.
The last time Cleveland had a QB throw 4000+ pass yards in a season was 1980.

The last time Deshaun Watson played a full season, he threw for 4823 yards.

If by "Same old Browns" you mean something that hasn't happened in 33 years,

SIGN ME UP pic.twitter.com/hcinvUo6Ng

— Nick Karns (@karnsies817) July 20, 2023
Will Watson have a shot at Browns history this season?
Knocking Off The Rust
Watson wasn't just a great quarterback prior to him missing the entire 2021 season.
He was elite, and maybe more than that.
He led the league in passing in 2020, throwing for 4,823 yards along with 33 touchdowns.
It was the second time in his career he surpassed 4,000 yards through the air.
The problem is that form of Watson isn't guaranteed anymore.
After missing so much time on the field and dealing with off-field controversy, Watson is yet to fully return to that level of play.
In just six games last season he threw for just over 1,100 yards with 7 touchdowns and 5 interceptions.
Looking at strictly yardage, in a 17-game season, that pace would put Watson around 3,100 yards by the end of the year.
That's a bit shy of 4,000.
The hope in Cleveland is that Watson simply plays better out of the gate this season.
With a full offseason to prepare and get reps with his fellow starters, it's hard to argue against assumed improvement.
What might help Watson the most in getting to 4,000 is his array of receivers and tight ends to throw to.
Amari Cooper remains one of the league's most consistent wideouts, tallying over 1,100 yards receiving last year.
Donovan Peoples-Jones should take a step forward after logging over 800 yards.
The additions of Elijah Moore and Marquise Goodwin add needed depth.
David Njoku is also coming off a 628-yard receiving season, the second highest of his career.