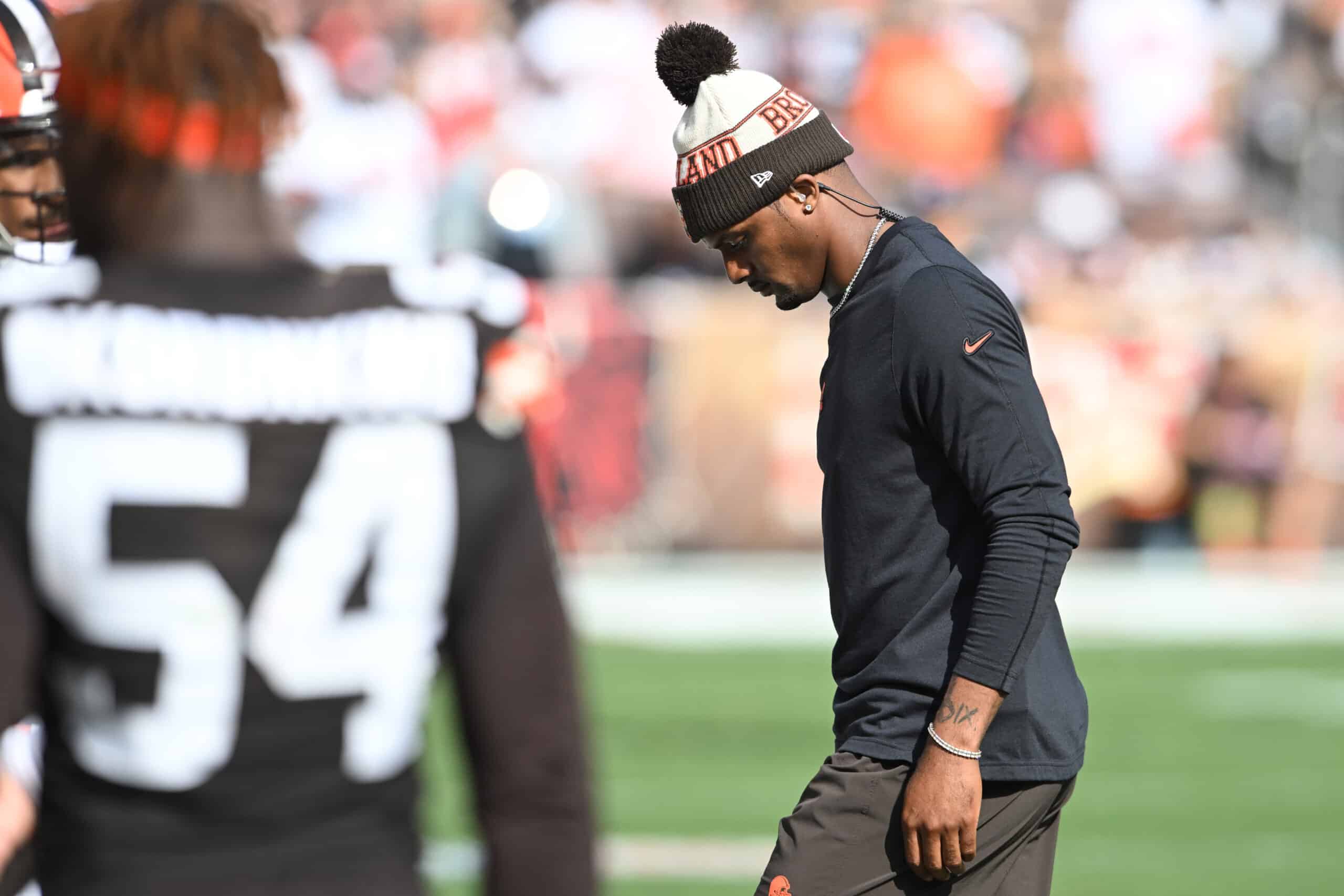 Deshaun Watson spoke to reporters today about his injured shoulder.
And the Cleveland Browns quarterback stopped short of announcing his return for Week 7.
Watson described his issue as a rotator cuff injury and said it involved some micro-tears.
Ian Rappaport was among those who were quick to post the uncertain update.
#Browns QB Deshaun Watson, who is dealing with rotator cuff bruising and called his status "up in the air," won't practice today.

— Ian Rapoport (@RapSheet) October 18, 2023
The NFL insider relayed Watson's quote that his status is still "up in the air."
Head coach Kevin Stefanski advised the group that Watson would not practice today.
And that P.J. Walker would get his second straight start if his starter can't go against Indianapolis.
Walker remains on the practice squad and his name does not appear on the depth chart.
Watson explained to reporters that the issues caused by his injury are not pain-related.
It is more of a strength and fluidness issue within the muscle group.
He says he still can't throw the ball with much force and has limited accuracy.
Cleveland's biggest player investment ever says he does not want to hurt his team on the field.
Deshaun wants to be in the best position he can to help the team@deshaunwatson | #DawgPound pic.twitter.com/Yih9713MW9

— Cleveland Browns (@Browns) October 18, 2023
Watson worries that defenses would realize that he can't throw further than a certain distance.
And that would let them play in a smaller box, shutting down the limited options Watson has.
Watson did offer that there has been significant improvement since the week after the injury.
He would yet not rule out recovering in time to face the Colts.