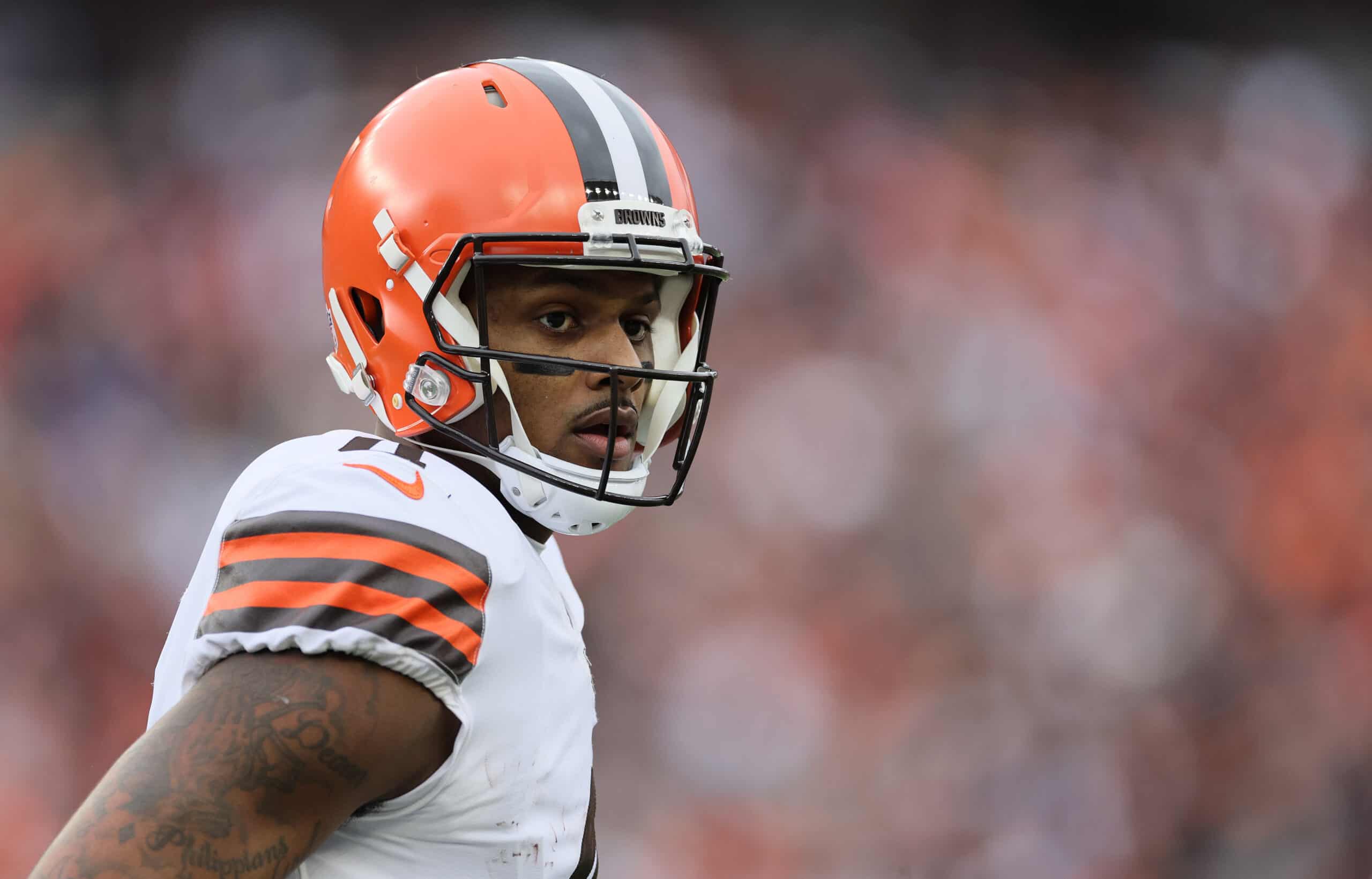 Kevin Stefanski will call plays for the Cleveland Browns again this season.
But there are indications he trusts Deshaun Watson to audible and adjust those calls on gamedays.
Watson described it as "getting the keys" to the offense.
#Browns Deshaun Watson on having a bit of ownership of the offense: "AVP and Kevin gave me the keys and they're letting me control a lot of things that we do on the field, along with them play calling in the headset and being able to see things that I can check out too."

— Camryn Justice (@camijustice) August 23, 2023
As he told beat reporter Camryn Justice this week, he'd like more control eventually.
"That comes over time. Understanding this offense, what they want to do… and then just being able to build that trust and being that coach and player at the same time— we have another opportunity this weekend to build up," Watson said.
Stefanski notes that Watson has the best view in the house from behind the center and coaches trust his decisions.
Watson sounds excited to prove he can be the quarterback who won an NFL passing title in Houston.
And until he does, he says he doesn't deserve to be mentioned among the NFL's other elite quarterbacks.
Stefanski told Watson he has the coach's faith to make decisions before the snap.
He says that trust builds as Watson understands more about the scheme, his protection, and other nuances.
Watson might want to make a big splash against Kansas City on Saturday, but Stefanski has lesser goals.
#Browns Jordan Akins TD catch from Deshaun Watson over #Eagles James Bradberry in 7 on 7s on Day 2 yesterday pic.twitter.com/hPflyZfgON

— Mary Kay Cabot (@MaryKayCabot) August 16, 2023
And the quarterback knows it's more important that the offense runs smoothly.
Watson and many of the Browns' other starters are expected to play a few series against the Chiefs.
Under this year's NFL guidelines, the team has to trim the roster to 53 players by Tuesday.