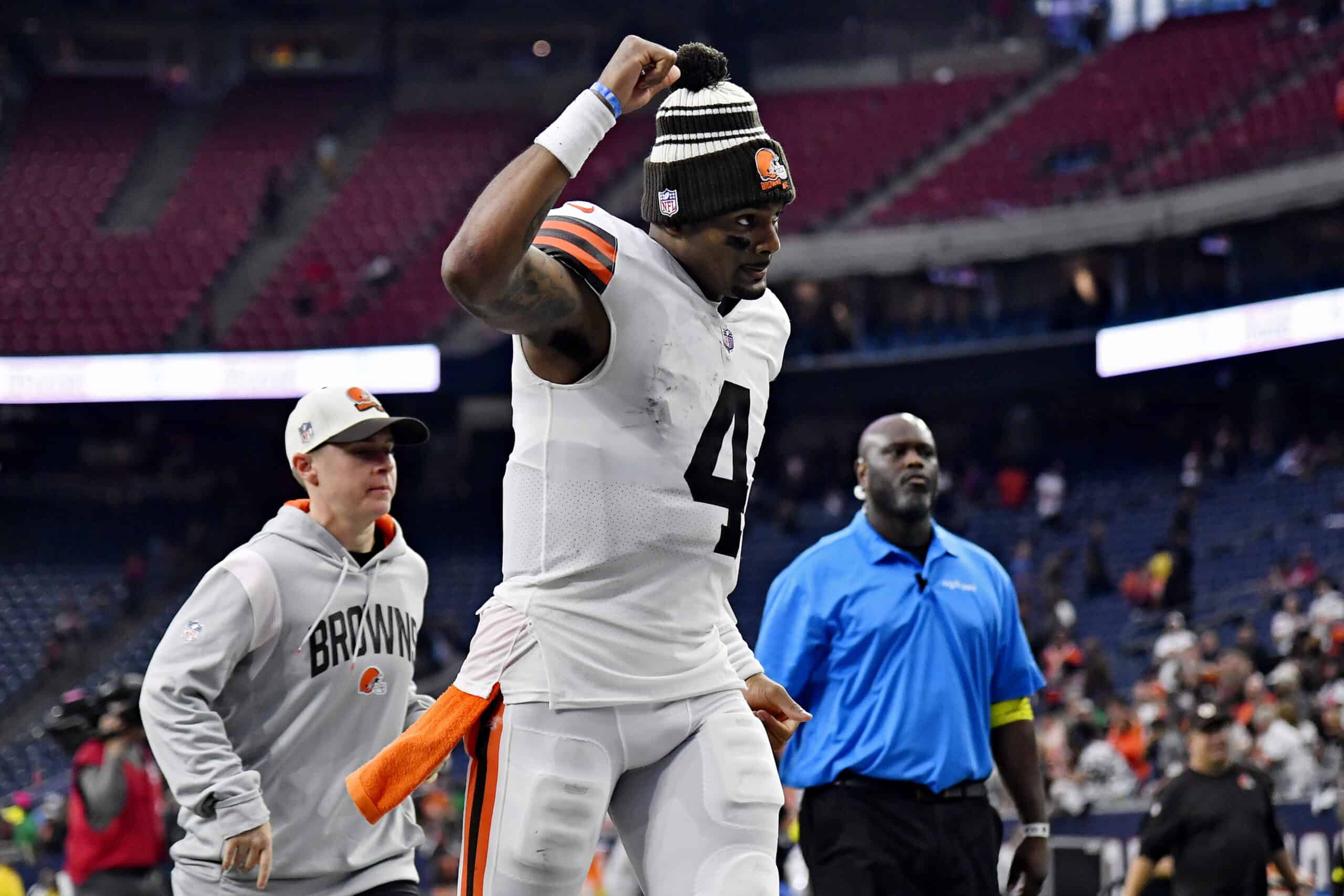 The Cleveland Browns need one thing and one thing only, and that's continuity at the quarterback position.
We've talked long enough about the never-ending woes at the position and that revolving door of mediocre signal-callers over the years.
Fortunately, Deshaun Watson has a huge chip on his shoulder right now, so he'll play like a guy on a mission throughout the 2023 season.
A message from QB1. pic.twitter.com/P2L4vDweX7

— ESPN Cleveland (@ESPNCleveland) May 2, 2023
The Clemson product recently reminded everyone that he shouldn't be counted out after a somewhat unimpressive six-game stint with the team last season.
If anything, it was normal to see him struggle to find his rhythm and get his legs back under him after such a long layoff from the game.
You can stay in shape, do countless drills, and work out every single day, but nothing will get you ready for NFL action other than actually being on the field; it's as simple as that.
And even though the numbers were underwhelming, Watson connected on some beautiful throws and showed that the talent is right there; he just needed more snaps.
Of course, that's a two-way street.
The fans and coaching staff fully trust him to take a leap forward and go back to his MVP-caliber play from his days with the Houston Texans.
But he also needs to deliver, as there will be no more room for excuses now that the offense has been built around his skills and he'll have a full season to showcase his skills.
The game is always better when the best are at their best, and Watson is most definitely one of the best there is.