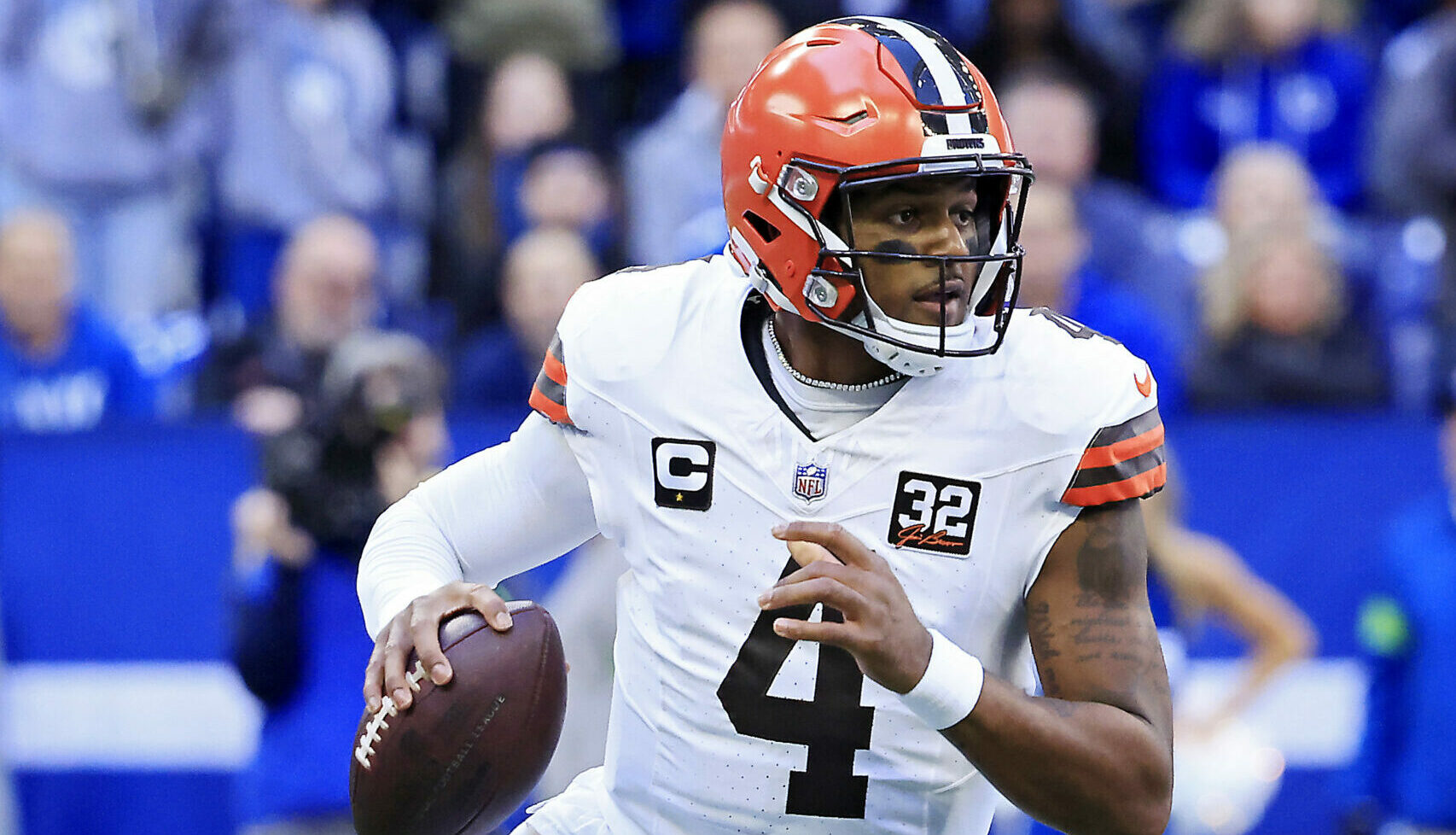 When Andrew Berry traded away his QB-2 at the end of training camp, it seemed like a low-risk deal.
After all, Deshaun Watson was the kind of warrior who played through all sorts of injuries.
How important would the Cleveland Browns' second quarterback be?
But playing through pain is different than suffering a debilitating injury, especially to a throwing shoulder.
Even if, as the NFL Network's Andrew Siciliano reports, the player really wants to play.
Watson says he lobbied to play though the shoulder injury.

"I pushed very hard for it."

"All the doctors and experts said there was no chance."

— Andrew Siciliano (@AndrewSiciliano) November 15, 2023
Deshaun Watson told reporters he "pushed" to play through the shoulder fracture he suffered Sunday.
He managed to finish the Ravens game after suffering the damage on a second-quarter play.
Watson hoped trainers could just numb him up and let him continue the season.
But the quarterback also admitted that the pain got worse as Sunday's game went on.
And there is a good chance that he caused more damage to the shoulder while leading the Browns' big comeback.
Watson fractured his glenoid bone, the part of the shoulder blade that creates the shoulder capsule.
It is covered with cartilage, creating a vital part of his rotator cuff assembly.
Surgery is needed to make sure the bone is in absolutely the right alignment when it heals.
Outside experts agree with the team doctors that there is "no chance" Watson could play with the fracture.
Trying to do so would risk a total collapse of the shoulder assembly and possibly end his career.
Rookie Dorian Thompson-Robinson will start in Watson's place against the Steelers.