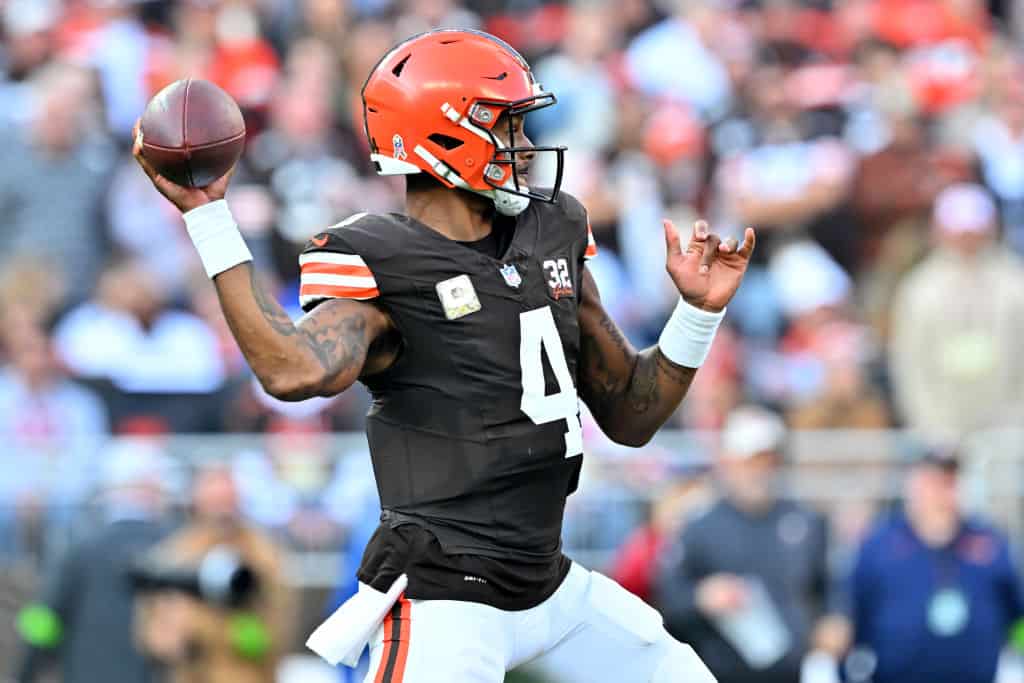 Andrew Berry is in search of a player to add depth to the Cleveland Browns quarterback room.
But if Dorian Thompson-Robinson and P.J. Walker don't win games, the role could take on more importance.
Social media has thrown all sorts of names into consideration for replacing Deshaun Watson.
Confidence in the Cleveland rookie or their veteran backup is not high among their fan base.
Fox Sports' Emmanuel Acho thinks a former Browns draft pick could be the answer to Berry's search.
The Browns need to go sign Colt McCoy. He's a 13 year @NFL vet with 37 starts under his belt who was drafted to Cleveland.

He's a .500 quarterback over his last 3 years and with the @Browns defense, he can get this team to the playoffs.#DawgPound

— Emmanuel Acho (@EmmanuelAcho) November 15, 2023
Acho thinks the 13-year veteran might be an excellent fit for the Cleveland Browns.
Colt McCoy was as surprised as anybody to be a free agent heading into the 2023 season.
He worked through the entire preseason with the Arizona Cardinals as their presumed starter.
But things got a little crazy in the desert amid speculation that the team might tank the season.
Out of nowhere, McCoy became a former Cardinal and Josh Dobbs showed up to become their starter.
Tanking or not, the move saved Arizona millions in salary cap as they waited for the return of Kyler Murray.
Murray played sparingly in the preseason, hitting 9 of 12 passes for just 42 yards.
He showed a little life in the legs with a pair of scrambles for 11 yards and a first down.
Acho concedes that McCoy is not going to be another Deshaun Watson.
But he thinks that the Browns' defense is good enough to let an average quarterback win games.
And maybe McCoy can be average enough to get the Browns into the playoffs.