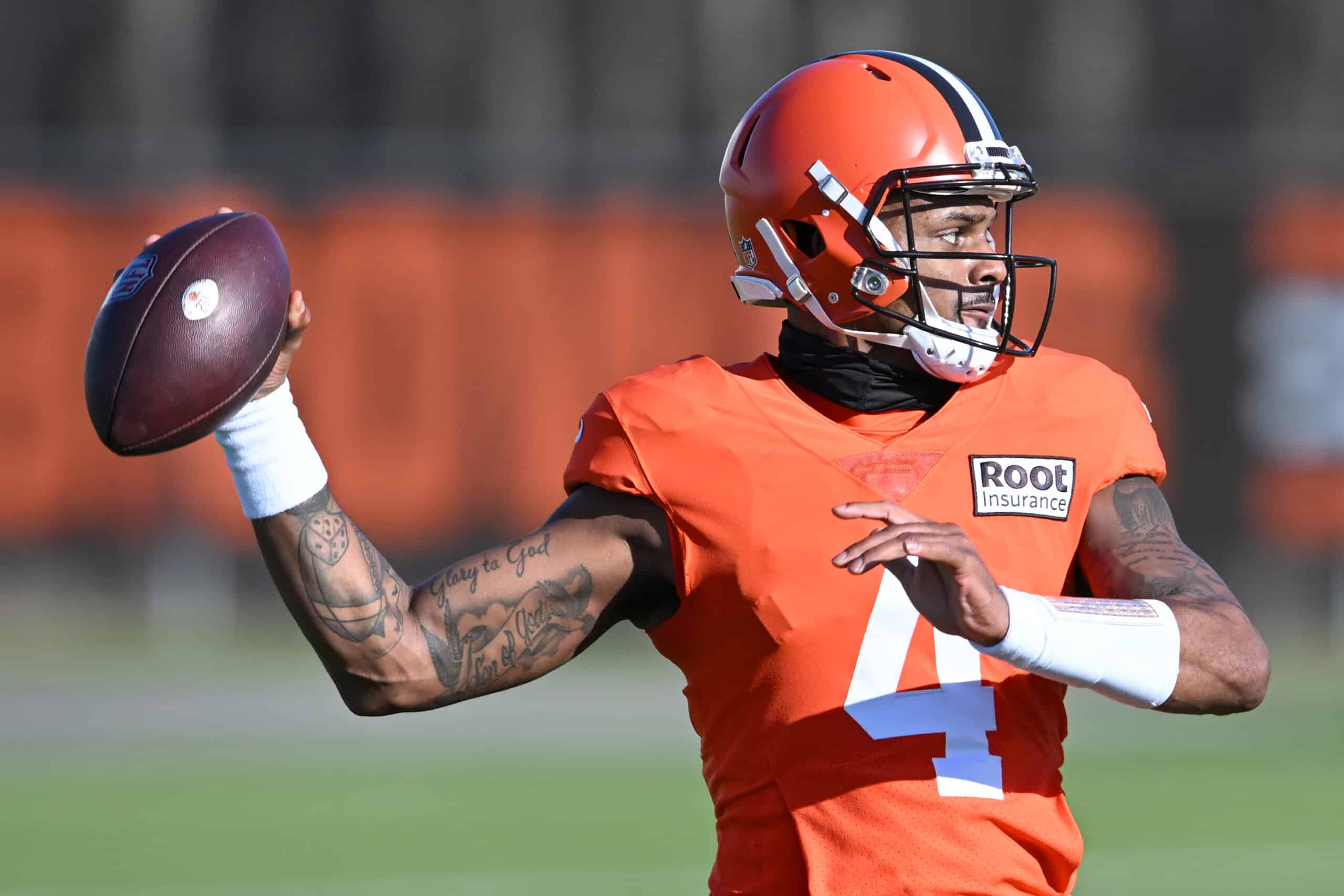 The Cleveland Browns need everything to go their way this season.
Deshaun Watson will be one of the highest-paid quarterbacks in the game, and the pressure is on to deliver right now, especially after two years without making the playoffs.
Notably, the reports throughout the offseason point out that Watson is looking like his old self, throwing darts with unmatched accuracy and hitting receivers in stride left and right.
That was evident in a clip shared by cleveland.com, in which the former Houston Texans star easily throws for six red-zone scores.
Deshaun Watson was ripping it in the red zone today. 🔥 pic.twitter.com/u6sdTEIDPo

— clevelanddotcom (@clevelanddotcom) August 7, 2023
Not so long ago, Watson was undeniably one of the best quarterbacks in the game, so this is nothing to him.
But after being away from the game for such a long time, and given how much of a hit his reputation has taken, all eyes will be set on him from the very first snap of the campaign.
Watson is well aware of that and has gone the extra mile to make sure he's back to his usual level next season, not to mention holding multiple camps to develop rapport and on-field chemistry with his new set of skill players.
There are plenty of reasons to be excited about the season if you're a Browns fan, which is not something they have been able to say as often as they'd like to.
The defense should be among the league's finest, at least in terms of the pass rush, and we know Watson might be the most talented quarterback in franchise history.