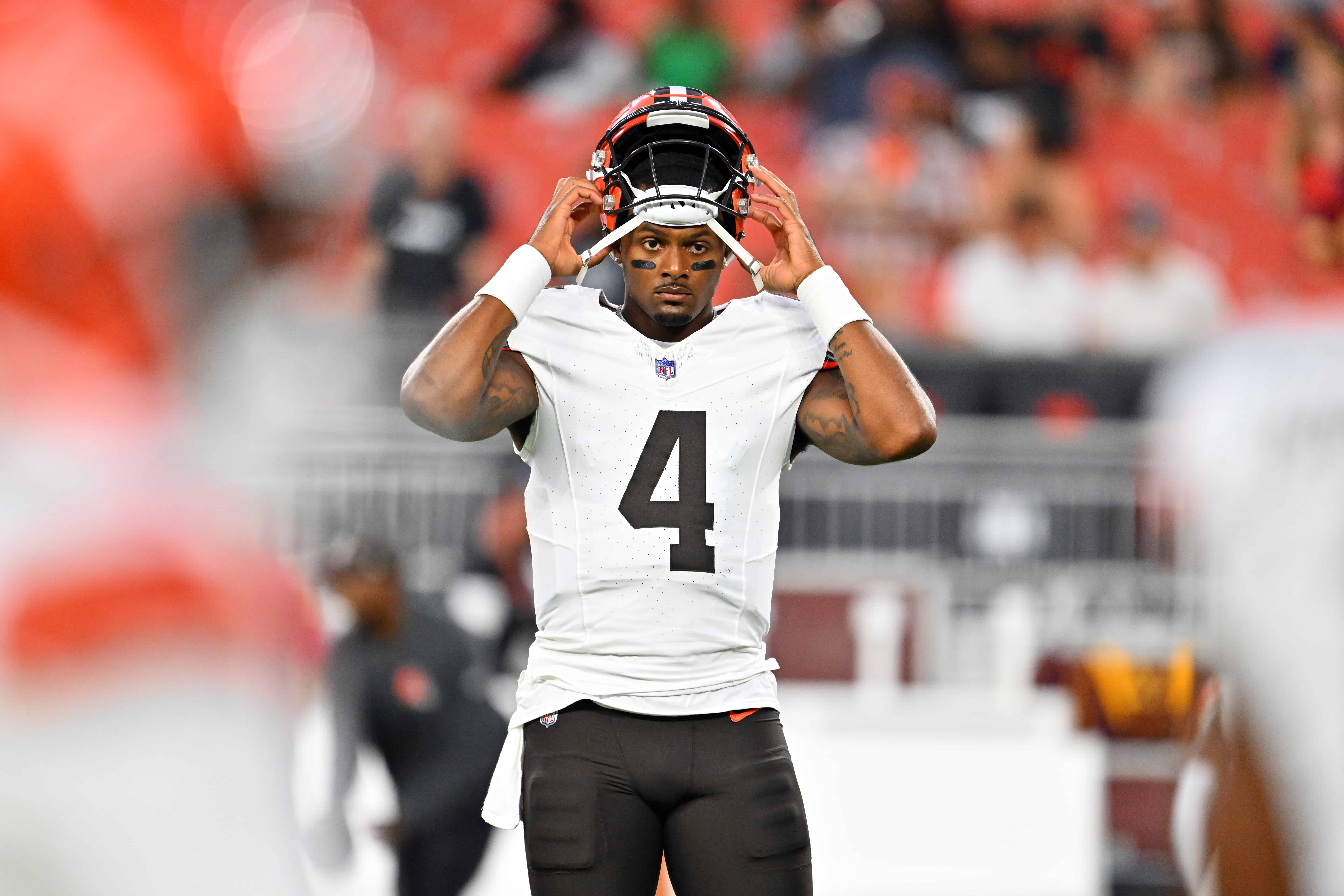 The Cleveland Browns are set to conduct their joint practices with the Philadelphia Eagles, and the players are already looking forward to that.
Following the loss vs. the Washington Commanders in their preseason matchup, Deshaun Watson addressed the media to discuss this matter (via Mary Kay Cabot).
Watson claimed that he's looking forward to the opportunity, as both teams will get to go against the best talents from their rivals, and they'll get to see different things from what they're used to, meaning they'll get better preparation for the upcoming season.
#Browns Deshaun Watson on practicing against the #Eagles pic.twitter.com/tLpwZY23fD

— Mary Kay Cabot (@MaryKayCabot) August 12, 2023
Notably, Watson has never been the kind of guy who shies away from challenges, and a competitor of his caliber will always like to be tested against the best of the best.
It's hard to think of a better team than the Eagles in the league at this moment, and that should help HC Kevin Stefanski's team play up to their level as they get ready for what could be a make-or-break campaign in Ohio.
It's been two years since the Browns last made the playoffs, and plenty of people could lose their jobs if they don't put an end to that drought soon.
Also, with all the big moves they made to revamp their offense and given how much money they're paying Watson to lead them going forward, it would be a major disappointment to see them ending at the bottom of the division again, regardless of how competitive the AFC North will be in the upcoming campaign.