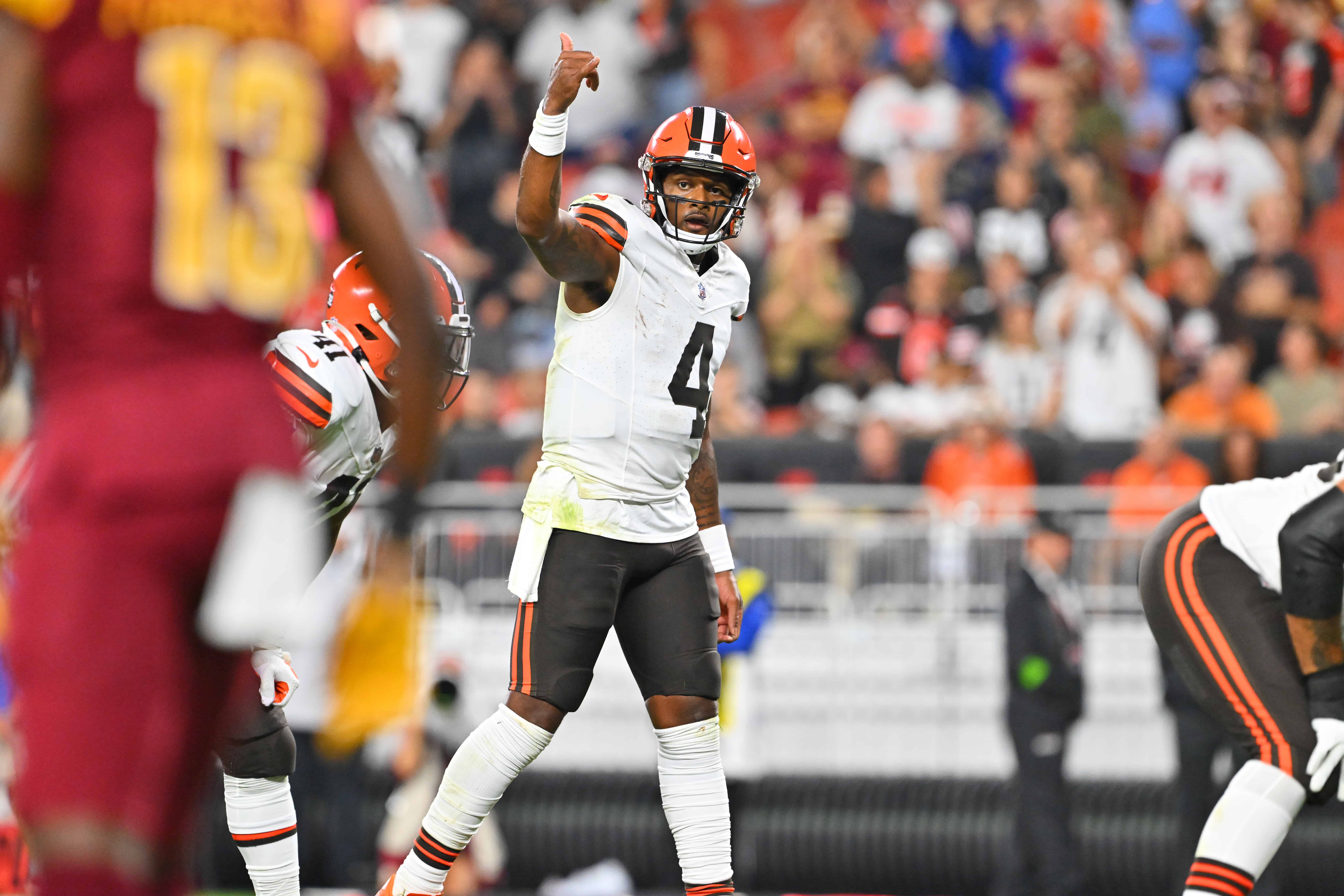 As expected, Deshaun Watson didn't play much during the Cleveland Browns' preseason matchup vs. the Washington Commanders.
The Clemson product has dismissed the 'rusty' narrative throughout the course of the offseason, stating that he's about to show everybody where he is when their regular-season matchup vs. the Cincinnati Bengals on September 10 comes.
But the fans didn't actually have to wait for long before that happened.
It took him just 12 plays against the Commanders to show that he's in a much better place than he was in the six games he played last season, which is why he made it clear after the game that he's not rusty at all (Via Scott Petrack).
#Browns Deshaun Watson says he's not thinking about any rust, has to be ready. Left field encouraged after one possession. pic.twitter.com/MFi6sYskbV

— Scott Petrak ct (@ScottPetrak) August 12, 2023
The former Houston Texans star was 3-for-3 for 12 yards, but the eye test was way more impressive than the actual stats.
He also had three carries for 20 yards, including a 10-yard scramble after a big slip at the beginning of the play.
The Browns failed to make the most of that drive and went scoreless despite marching 71 yards down the field, but it was still an encouraging sign of a much-improved offense looking to make their way back to the playoffs.
Watson is one of the best quarterbacks in the league, and while he's missed plenty of time and may need more reps to get his legs back under him, it was nice to see him as sharp and accurate as per usual.
Notably, rookie Dorian Thompson-Robinson was also fairly impressive in the game, going 9-for-10 for 102 yards and one touchdown and adding three carries for 11 yards.