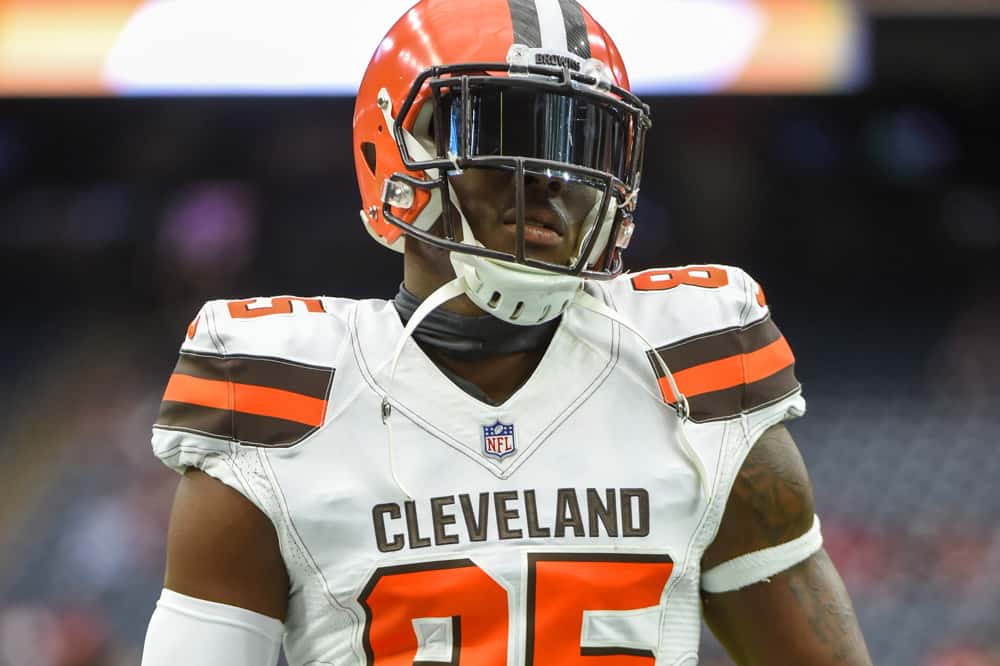 When David Njoku asked for a trade last week, it felt like redundancy.
When reading the tea leaves, it appears that there is a pattern.

The 2019 Request
Last year, the Cleveland Browns found themselves in a similar situation.
Running back Duke Johnson Jr. requested a trade after the franchise acquired former NFL rushing champion, Kareem Hunt.
Johnson had spent his first four seasons in the league with the Browns; however, with both Nick Chubb and Hunt, it appeared that Johnson's playing time was in trouble.
At the time, Johnson fired his agent Kristin Campbell and hired Drew Rosenhaus.
Shortly after that, the Houston Texans found themselves a new running back.
For now, that appears to be similar to Njoku, who fired his agent in favor of Rosenhaus according to May Kay Cabot of cleveland.com.
Njoku parted ways with his agent, Malki Kawa, very recently and hired Drew Rosenhaus https://t.co/fnSxQPL0wm

— Mary Kay Cabot (@MaryKayCabot) July 3, 2020
The Future Outlook 
Would the Browns like to keep Njoku?
On paper, fans would love to have Njoku and Austin Hooper side by side.
However, as of now, that does not appear to be the thinking of the former first-round pick.
1/2 Browns' TE David Njoku and his agent Drew Rosenhaus asked today for the team to trade him. The Browns told Njoku they would like to keep him, but Rosenhaus told them he's intent on a trade. They want a trade before training camp.

— Adam Schefter (@AdamSchefter) July 3, 2020
According to Rosenhaus, Njoku wants out of Cleveland before the team starts training camp on July 28.
The focus on Njoku began when the Browns signed Hooper to the highest-paid deal for a tight end in NFL history and drafted Harrison Bryant out of Florida Atlantic in the fourth round.
However, the Browns have consistently been in support of keeping Njoku on the team.
Browns GM Andrew Berry on the future of David Njoku despite drafting a TE today. "We still have a ton of belief in David." Added Njoku still remains in the play. "We see David as part of our long-term plans."

— Jake Trotter (@Jake_Trotter) April 26, 2020
Then again, it's possible that the Browns have had the leg up on all of us and knew this was going to happen.
If Berry knew that Njoku was unhappy before the draft, it's possible that was a reason for snagging Bryant in the fourth round.
David Njoku requesting a trade is yet another example of how great of a job Andrew Berry has done in a short time. Adding depth is a critical element of team building. Losing Njoku could disrupt the entire offensive scheme without depth. Berry looks smarter by the day.

— Nick Karns (@karnsies817) July 3, 2020
Final Thoughts 
Count me as one who believes Njoku will be with the Browns.
He has zero leverage and this is a business.
Njoku broke his wrist last year and quickly fell out of the rotation and finished last season with just 41 yards on five catches.
If the Browns don't get value in return, it's very possible that he could stick around.