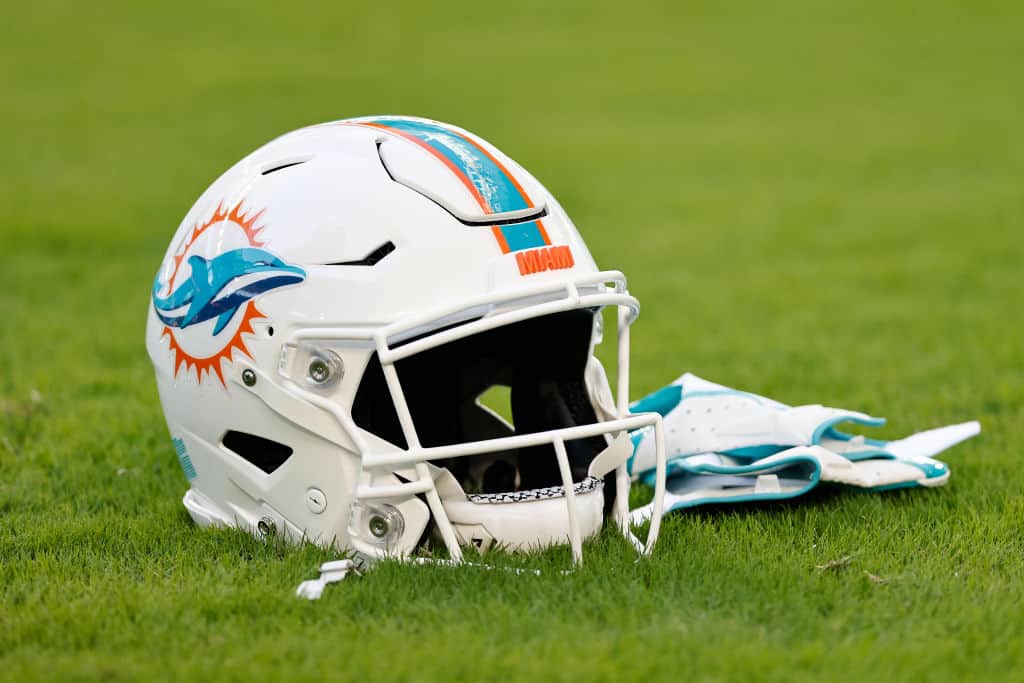 Mike McDaniel is the new head coach of the Miami Dolphins.
Miami lands the San Francisco 49ers offensive coordinator one month after firing Brian Flores.
McDaniel bounced around the NFL, including a one-year stint as the Cleveland Browns wide receivers coach.
We have agreed to terms with Mike McDaniel. Welcome to Miami, Coach! pic.twitter.com/Hk5gIQsc6l

— Miami Dolphins (@MiamiDolphins) February 6, 2022
Andrew Hawkins was among the beneficiaries of McDaniel's work as a Browns wide receivers coach.
Hawkins had his best season by far in the 2014 season, and recently said of McDaniel,
"(I would) bet every dollar in my account that no other (head coach)) candidate understands offensive football the way he does,"
Over a 15-year career, McDaniels coached teams in 2 Super Bowls and 7 playoff appearances.
This is his first head coaching job at any level.
How McDaniel Earned the Miami Job
When Kyle Shanahan landed the head coach's position in San Francisco, he brought McDaniel with him.
McDaniel had been an NFL offensive assistant and wide receivers coach for most of his career.
But Shanahan tabbed him as the 49ers' running game coordinator in that 2017 debut.
He previously coached running backs in the defunct United Football League back in 2009.
#FinsUp #FinsUp #FinsUp pic.twitter.com/dtXheNxkO0

— Miami Dolphins (@MiamiDolphins) February 7, 2022
But by the following season, McDaniel was the Niners' offensive coordinator.
San Francisco suffered an incredible number of running back injuries over the past 4 seasons.
Four different runners led the team in rushing over that 4-year span.
But McDaniel's team still managed to finish as the 10th, 4th, 7th, and 2nd-best rushing team in those 4 seasons.
McDaniel's Magic Touch 
Brian Hoyer's second season with the Browns resulted in his highest yards-per-completion of his career.
And his 3326 yards to McDaniel's wide receivers and his 7 wins were also career highs.
Hawkins was the leading receiver with Josh Gordon missing 10 games on suspension and one more due to injury.
Miles Austin and Taylor Gabriel provided the bulk of wide receiver work behind Hawkins.
"One of the smartest coaches I've been around" #FinsUp pic.twitter.com/NSXnrEEjbE

— Miami Dolphins (@MiamiDolphins) February 6, 2022
Despite the lack of big-name receivers, this continued a pattern of Mike McDaniel-coached units.
At every stop, his team's quarterback enjoyed a career season, including Matt Ryan's MVP and Robert Griffins' Rookie of the Year campaigns.
Of course, McDaniel worked under Mike or Kyle Shanahan in most of those years.
Miami gives him a chance to prove the magic is real with Tua Tagovailoa.