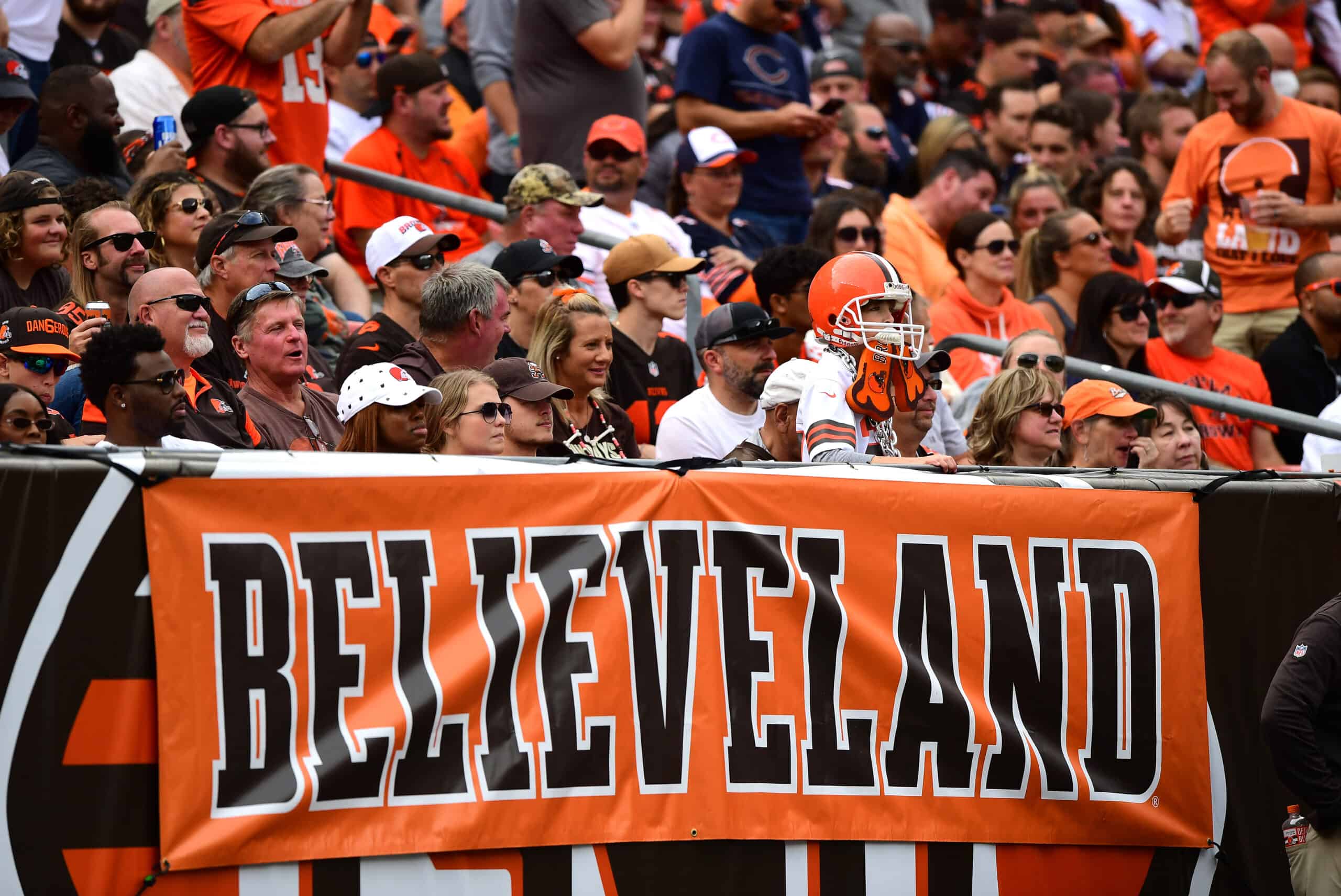 Former Cleveland Browns kicker Phil Dawson booted footballs for the organization for 14 years.
During that time, he tinkered constantly with his mechanics to account for the strange behavior the ball takes in flight in the Browns' stadium.
He left the organization in 2013 with an 84% success rate for field goals and a nearly 98% rate for extra points.
Ever since then, subsequent kickers for the team have tried to match or surpass Dawson's numbers with little luck.
#Browns new kicker Dustin Hopkins on kicking in Cleveland Browns Stadium pic.twitter.com/5BGB0rHWQ0

— Mary Kay Cabot (@MaryKayCabot) August 31, 2023
New kicker Dustin Hopkins recently shared why kicking in Cleveland Browns Stadium is so unique, via Mary Kay Cabot.
"There are a handful of places [Cleveland included] that are notorious. They're on the lake, you're up north, you're in a tough division, there's nothing blocking the wind coming off the lake, it's just sweeping in there."
Although Hopkins has played in the NFL since 2013, and has had opportunities to attempt field goals and extra points in Cleveland, he looks forward to working on his own techniques to battle the elements.
"The more you can practice in a stadium and learn the ins and outs of what wind typically does in there, when it seems like it's going to move the ball and it doesn't and when it doesn't seem like it's going to move the ball and it does. I've got a lot to learn in that stadium, but I'm up for the challenge."
As the kicker for Washington (2015-2021) and the Los Angeles Chargers (2021-2022), Hopkins was successful on 190 of his 224 total field goal attempts for an overall average of 84.8%.
His career extra-point percentage is 94.4%.
Hopkins is just the latest in a long line of specialists who have tried their hand at kicking in Cleveland.
The organization drafted Cade York in the fourth round of the 2022 NFL Draft after a great career at LSU and a reputation for a strong leg.
He then proceeded to make only 75% of his field goal tries in 2022.
Source: #Browns have notified K Cade York that he's being cut and will not be on the roster week one. pic.twitter.com/QVEOlNh1Um

— Brad Stainbrook (@StainbrookNFL) August 28, 2023
During the 2023 preseason, York missed two potential game-winners against Philadelphia on August 17 and had another potential game-winner against Kansas City blocked on August 26.
His struggles led the Browns to cut York on August 29 and he has since signed with the Tennessee Titans.