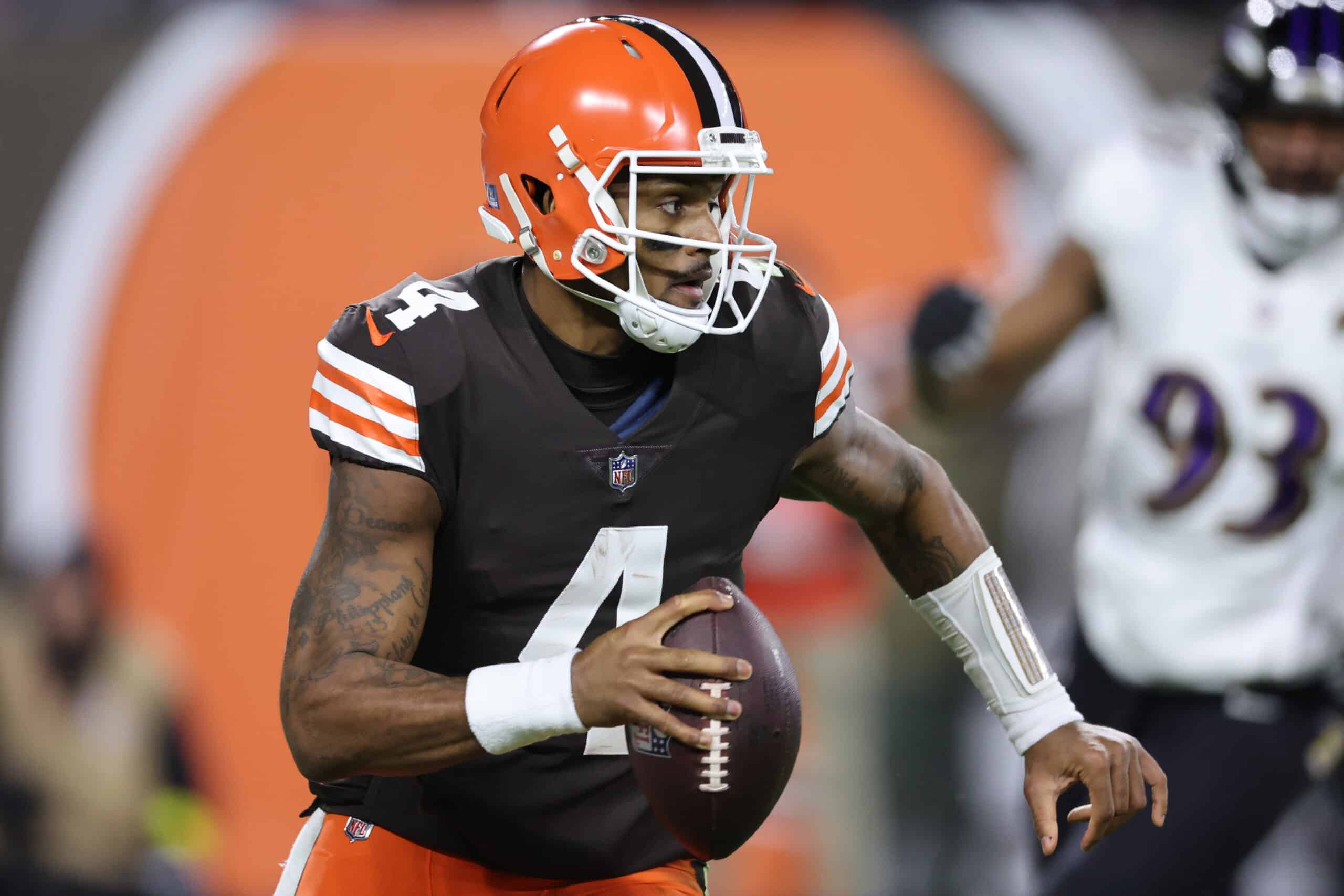 The Cleveland Browns have a make-or-break season ahead of them.
Kevin Stefanski might not have more margin for error, not with Deshaun Watson having a full offseason to get a grip of his offense and a full season to get his legs back under him.
Some growing pains were to be expected with Watson back for the final stretch of last season.
He was away from the game for so long, and there's no way to prepare for an NFL game other than actually playing in the game.
No amount of practice, reps, simulations, or film-watching can get you ready.
That's why Browns insider Tony Rizzo doesn't want to hear anything about people counting Watson out before the start of the season.
He claimed that he agrees with Tyreek Hill about Watson going back to his former level next year and went as far as to say that he could make a Pro Bowl if a guy like Tyler Huntley also made it.
"Don't get sucked into the 6 game vortex from last year, DONT DO IT."

Ain't nothing like a @TheRealTRizzo rant to start your week off right. pic.twitter.com/HHtHU7DTSP

— ESPN Cleveland (@ESPNCleveland) April 3, 2023
Watson's first six games with the Browns were far from impressive, but there was only so much he could do after such a long layoff.
He'll now have two solid options in the passing game in Amari Cooper and Elijah Moore, and we can't ignore the fact that he was one of the most disruptive offensive forces in the league before his scandal and subsequent suspension.
So, sleep on Watson and the Browns at your own risk, but you better believe he'll have a chip on his shoulder all season.