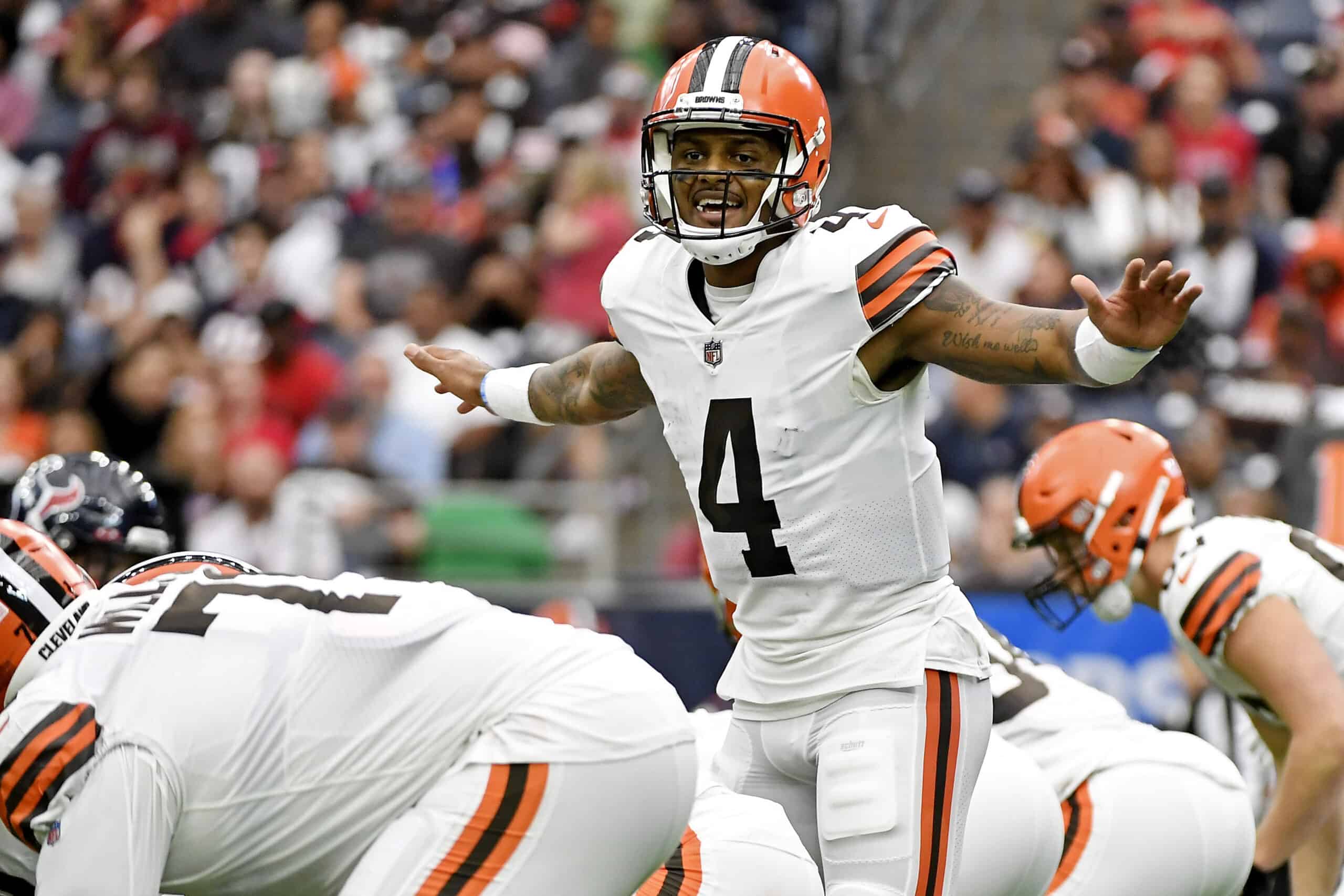 The Cleveland Browns are a bit of a question mark to most people as they enter the 2023 season.
They've been constantly overlooked when discussing potential candidates out of the AFC, perhaps mostly because of the fact that they play in the same division as the Cincinnati Bengals and Baltimore Ravens.
Trying to shed some light on what may or may not happen next season, ESPN writer Mike Clay analyzed every single roster in the league, and he shared his thoughts about where the Browns rank at every position ahead of the start of the season.
The Browns quietly have a VERY good roster and that includes a stacked defense:

DT: Tomlinson, S. Harris
ED: Garrett, Z Smith, Okoronkwo
LB: Owusu-Koramoah, A Walker
CB: Ward, Newsome, Emerson
S: Thornhill, Delpit, McLeod

— Mike Clay (@MikeClayNFL) August 10, 2023
Per Clay, the Browns currently rank No. 9 at quarterback, No. 7 at running back, No. 19 at wide receiver, No. 13 at tight end, No. 2 at offensive line, No. 16 at interior defensive line, No. 4 at edge, No. 18 at off-ball linebacker, No. 5 at cornerback, No. 15 at safety, and No. 5 overall.
It's kind of crazy that he believes the Browns have the fifth-best roster in the league, yet no one seems to be talking about them.
Whatever the case, this Browns team has plenty of playmakers on both sides of the field, and they have a big chip on their shoulders after missing the playoffs in back-to-back seasons.
They want to take over the division, and while it will be a bit of an uphill road, they have a winnable schedule and a much-improved roster, not to mention a quarterback that's looking to prove that he's still a top-tier talent, an underrated star at wide receiver, and a new defensive coordinator.