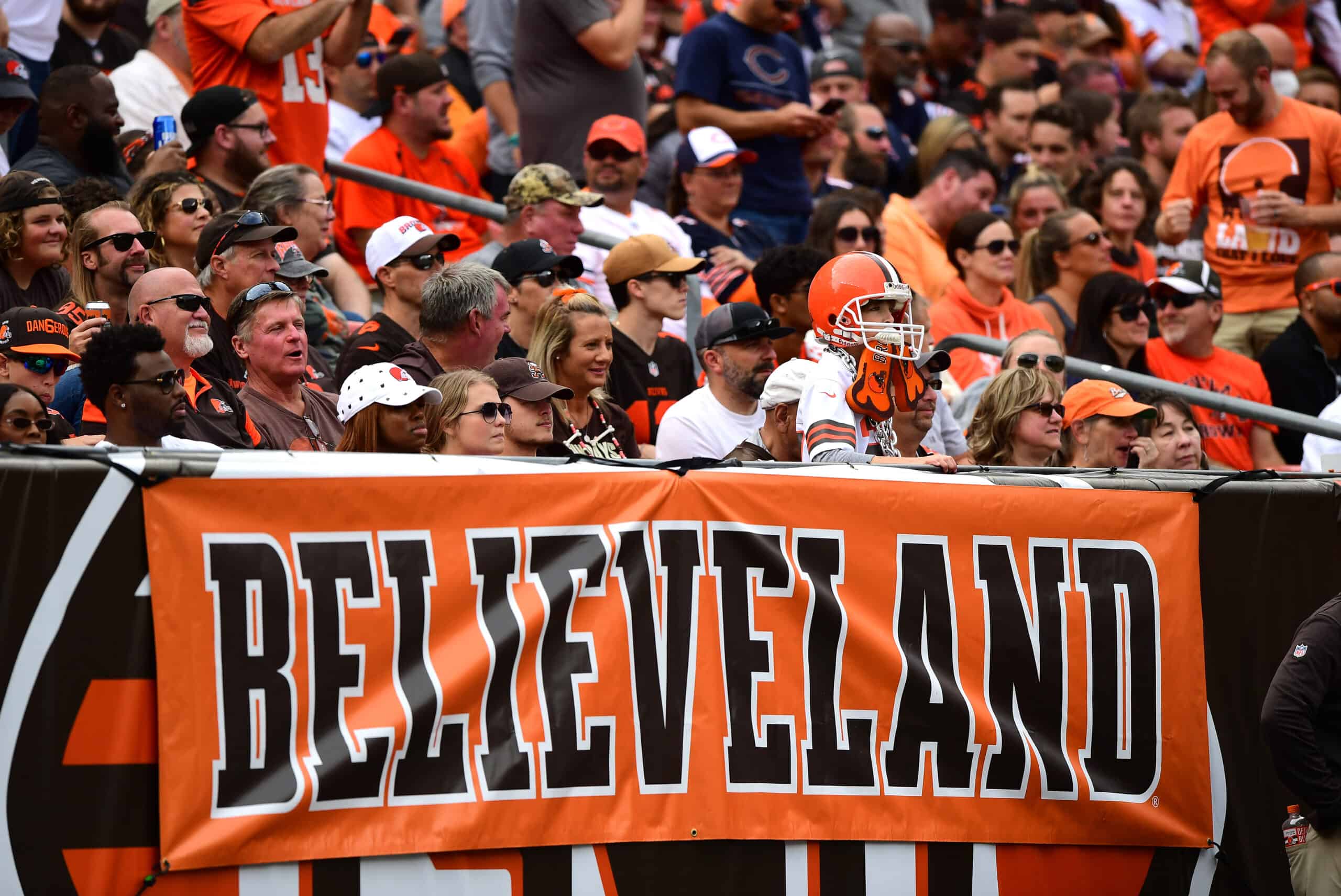 Jim Donovan, the play-by-play voice of the Cleveland Browns, recently announced that he relapsed in his battle against leukemia.
The Browns released a statement vowing their support for the beloved sports anchor, with fans also taking to Twitter to show their love and send their love and prayers his way.
With you every step of the way. pic.twitter.com/EDifTMrAr5

— Cleveland Browns (@Browns) May 31, 2023
Prayers🙏

— PICKETTSBURGH (@Pickettsburgh8) May 31, 2023
alright! We need to win the Super Bowl this year for Donovan!

— Eric Carlisle (@givingchi) June 1, 2023
Prayers to him and his family 🙏

— ᴍᴀᴛȾʜᴇᴡ (@Lawless_1) June 1, 2023
🙏🙏🙏 Blessing to you @3JimDonovan for a full and complete recovery !

— Hugh McPherson (@copperwireprod) June 1, 2023
Jimmy, you are the best. You will beat this … again

— Terry Pluto (@terrypluto) June 1, 2023
Donovan revealed that the had been receiving chemotherapy treatment — both oral and intravenous — for leukemia over the past year or so, adding that he'll have to undergo a more aggressive treatment plan in the next step of this battle.
The sports anchor added that this would be a "long and winding road" and he will do whatever it takes to get better again, citing that he will continue to fulfill his work obligations for as long as he's able to, hinting that he might miss the occasional day.
Donovan was originally diagnosed with chronic lymphocytic leukemia back in 2000, and he's battled this condition for over a decade, even receiving a bone-marrow transplant 12 years ago.
He was later diagnosed with melanoma in his earlobe, something he was also able to beat after another surgery.
Donovan claims to be in high spirits and says he has total confidence in his medical team.
Following his time at Boston University, Donovan started calling NFL games on NBC for 11 years, also working at the 1992 and 1996 Olympics.
He's been the voice of the Browns since 1999, obviously becoming one of the most iconic and beloved members somewhat tied to the organization.
We join the fans in their wish for a speedy and full recovery.