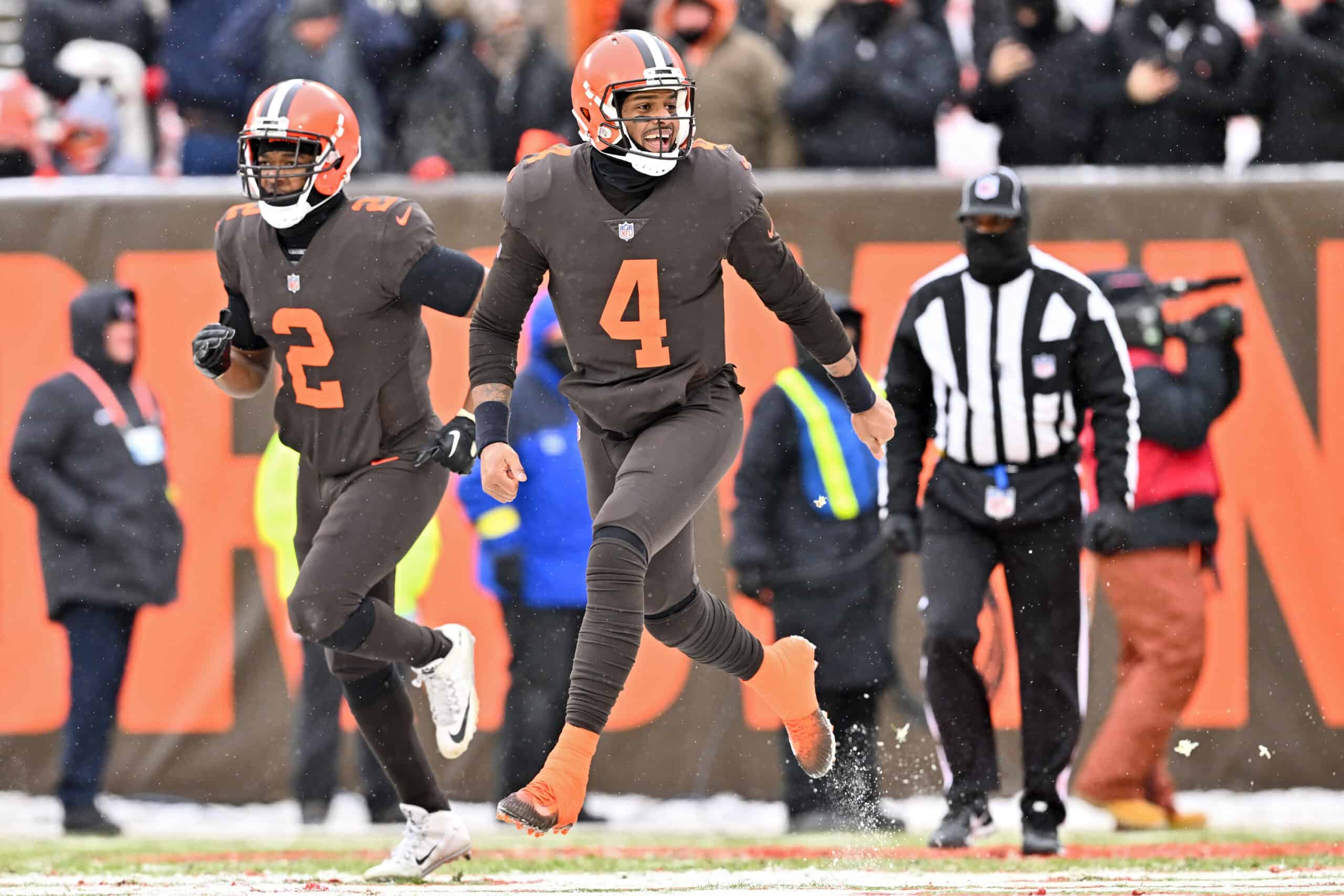 Cleveland Browns fans didn't have a lot of reasons to tune in to the first day of the NFL Draft.
The team won't be on the clock until the No. 74 selection, which obviously isn't ideal by any means.
Nonetheless, it was the price they had to pay for the Deshaun Watson trade.
The trade cost the team a grand total of five draft picks, including three first-round picks in consecutive seasons starting in 2022.
That's why the franchise's PR team thought it would be a good idea to post a clip of Watson putting on a Browns cap as if he were being drafted by the team, captioned "got our guy."
got our guy pic.twitter.com/mSftWYuRCP

— Cleveland Browns (@Browns) April 28, 2023
Needless to say, that prompted mixed reactions on social media, with some fans calling them out and others showing their excitement about Watson's first full season with the team.
was this really your best idea

— Portland Pickles (@picklesbaseball) April 28, 2023
Idk if this is it

— Mikerophone (@MikerophoneNFL) April 28, 2023
He's showing the number of wins he's going to lead you to this season.

— Joseph Janecka (@josephjanecka) April 28, 2023
Go Browns…
Watson going to ball out…
Something Wicket This Way Comes!!!
NFL on notice, overlook Watson and the Browns at your own risk.

— RazorJacket (@razorjacket) April 28, 2023
He better be and lead the Browns to a Super Bowl. No more excuses.

— Jim Reese (@7211Jim) April 28, 2023
The Watson trade fueled plenty of controversy back then, and the Browns faced a ton of backlash for the timing of it.
Watson had been away from the game while he dealt with a complicated legal situation, and while he wasn't charged, it surely took a massive toll on his reputation.
Of course, that doesn't mean he should be ostracized, but he'll be in the spotlight now more than ever, especially after signing such a lucrative contract.
Watson has the talent to make Browns fans forget all about those three first-round picks in no time, but he'll need to put in a lot of work to make all the noise disappear.