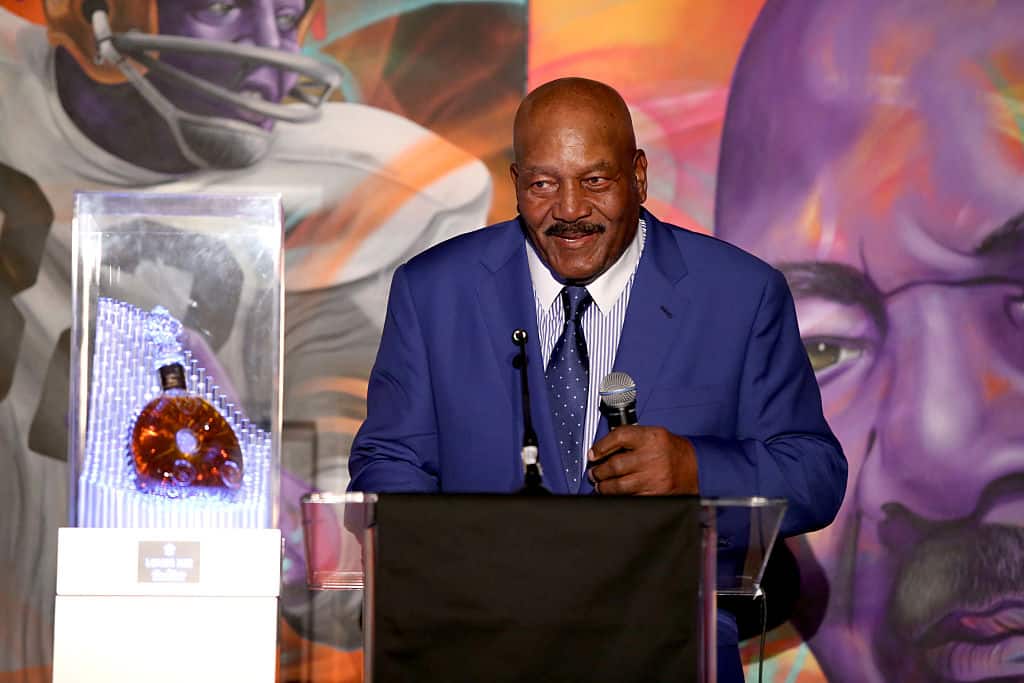 The Cleveland Browns may not have the rich history and legacy that several other NFL teams boast, but they did have perhaps the greatest running back of all time in Jim Brown.
Sadly, he has passed away at the age of 87.
We are heartbroken by the passing of the legendary Jim Brown.

One of the greatest players in NFL history, a true pioneer and activist. Jim Brown's legacy will live on forever. 🕊️ pic.twitter.com/byBcZ0c7KG

— NFL (@NFL) May 19, 2023
Needless to say, Browns fans are sad, even those who weren't around during his playing career, and they took to Twitter to pay their respects.
Short career would of loved to see what he would of did longer only man ever to average 100 a game

— Coach Jason Brown (@TheRealCoach_JB) May 19, 2023
Brown played only nine seasons, and even though his career was short, it was as sweet as any, as he never rushed for less than 940 yards in a season, and he retired with 12,312 rushing yards and 106 rushing touchdowns in 118 games.
He is still the only man to average at least 100 rushing yards a game for his career, and he made the Pro Bowl each season, as well as the All-Pro first-team eight times.
This man pointed out Brown's accomplishments in other sports besides football.
Arguably the greatest athlete ever.
All-American in football & lacrosse and played hoops & track at Syracuse.
Qualified '56 Olympics in decathlon.
Yankees considered signing him.
2nd Lt. in Army ROTC.
8 NFL rush champs, 8 all-pro, 9 pro bowl, never missed a game.
THE GOAT.

— justa_renegade (@justa_renegade) May 19, 2023
While in high school and then in college at Syracuse University, he was a very good basketball player and ran track, and he especially excelled as a lacrosse player, as he dominated the sport and was a first-team All-American in his senior year at Syracuse.
This man calls him the greatest running back ever.
Greatest RB of all time. 🐐 No question.

— Frank Girardot (@FrankGirardot) May 19, 2023
Some may argue that Walter Payton or Barry Sanders were better, but one has to remember that NFL seasons were shorter in Brown's day and that players were simply less athletic back in the late 1950s and 1960s than they were later on.
This fan says he has a touching memory of him.
Great man! He always told me to tell my family he says hi whenever I'd run into him at the Browns practice facility. Warmed my heart 💜

— Dr. Tugboat (@DrTugboat) May 19, 2023
Brown helped make the NFL into the monster in the midway it has been for decades.