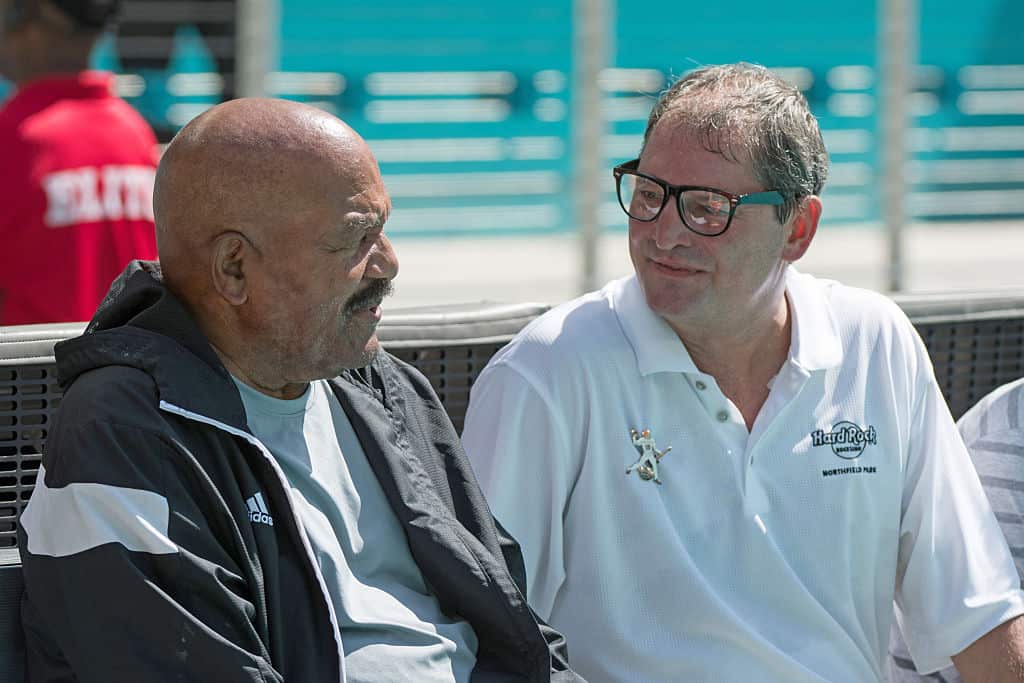 Perhaps the greatest and most dominant player in Cleveland Browns history is gone, as legendary running back Jim Brown passed away on Thursday night at the age of 87.
He was in the discussion as being arguably the greatest player in NFL history, and he helped put the league on the map during its formative years over half a century ago.
The Browns released a moving tribute to Brown's legacy both on and off the field on their official Twitter account on Friday.
Remembering Jim Brown: An Unmatched Legacy pic.twitter.com/atv7LdU8Si

— Cleveland Browns (@Browns) May 19, 2023
Brown grew up in Georgia and on Long Island, and he became a force to be reckoned with at Syracuse University.
As the No. 6 pick in the 1957 NFL Draft, he immediately began bludgeoning opposing defenses, and he would never let up until the day he retired.
He ran for 942 yards and nine touchdowns as a rookie, and the very next season, his production blossomed to 1,527 yards and 17 touchdowns.
Brown's production remained relatively consistent throughout his career — after his rookie year, he dipped below 1,000 rushing yards only once, which happened in 1962 when he posted a mere 996 rushing yards.
In 1964, he led the Browns to the NFL championship, which was the last time they won it all.
He retired after the 1965 campaign with a number of league records, and he remains the only player ever to average 100 rushing yards a game for his career.
After his retirement, Brown became an activist, looking to advance civil rights for African-Americans, and he was never afraid to stir the pot in order to affect positive change.
He also became an actor who appeared in numerous movies, starting late in his playing career all the way until just a few years ago.