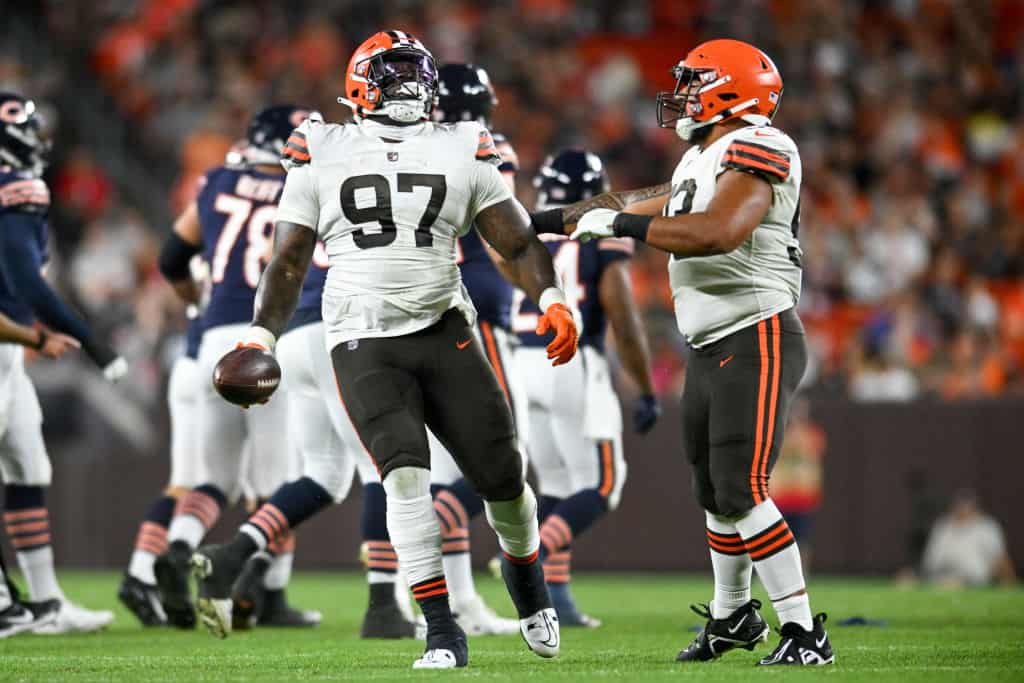 The Cleveland Browns received some unexpected news on Wednesday, and it was not good.
According to Fox26 in Houston, Perrion Winfrey was arrested and charged with assault in Houston.
NFL player Perrion Winfrey was charged with assault in Houston after allegedly causing bodily injury to a woman he was dating. Winfrey, who plays for the Cleveland Browns, was arrested on Monday, officials say.

MORE: https://t.co/UM2YUGB6NC pic.twitter.com/BxkDKUQSHh

— FOX26Houston (@FOX26Houston) April 12, 2023
It is never good to see a player get into trouble during the offseason.
But, the allegations against him should raise serious concerns within the organization.
This news did not sit well with many Browns fans.
Damn bro…. 🤦🏻‍♂️ https://t.co/r4UoNlcPX0

— PatRiot201 (@PRiot201) April 12, 2023
🤦🏻‍♀️ https://t.co/ybl6jzCYuQ

— Steph (@tc5920) April 12, 2023
At this point, there is no guarantee that Winfrey will be welcomed back to the Browns next season.
They could very easily move on from him if the allegations are deemed true.
We have seen many talented football players lose their careers over off-field issues.
I would release him and be done with him https://t.co/Kju2LmNJZF

— Jon (@pronkville08) April 12, 2023
The Browns will probably let the rest of the legal proceedings play out before they decide what to do.
Winfrey was a rookie last season and did not make much of an impact.
He played in 13 games and recorded 22 total tackles and 0.5 sacks.
He was a fourth-round pick in the 2022 draft, so the Browns do not have much invested in him anyway.
It will be interesting to see how this news impacts the Browns' drafting strategy.
Maybe they will consider finding a replacement for Winfrey.
Ultimately, this is a bad look for Winfrey and the Browns.
Yikes not a good look https://t.co/OLdDv5him9

— OP (@billycundiff00) April 12, 2023
There will certainly be some consequences that come from it.