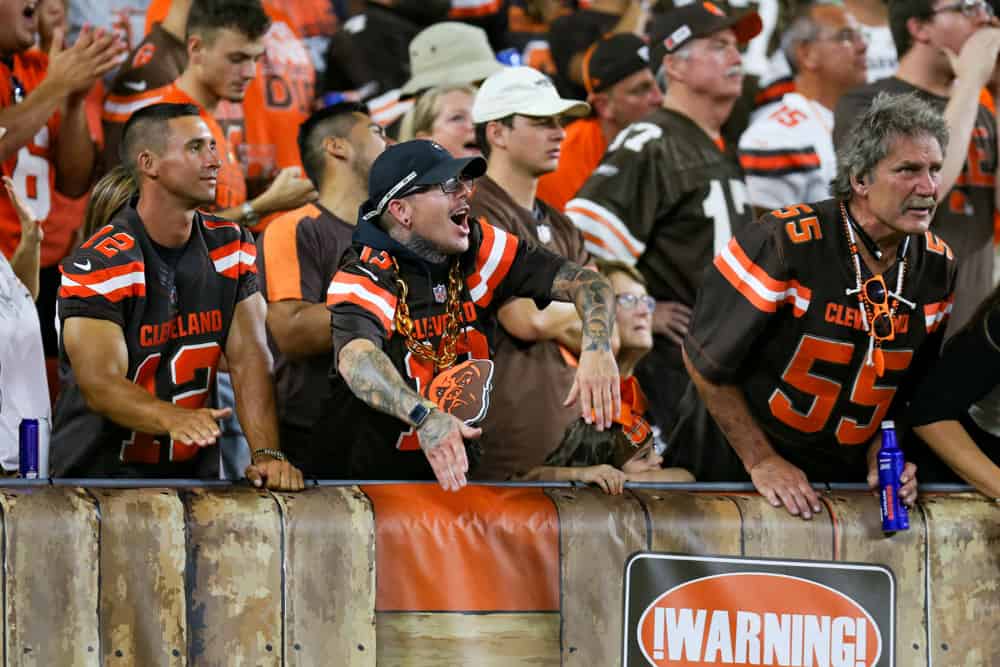 Plenty has changed in the Greater Cleveland area over the past 18 months.
No, we're not talking about a virus or politics or work situations.
Our resurgent Cleveland Browns have changed the dynamics of being a dawg!
Of course, true fans stuck by the team with undying loyalty even as losses piled up.
But you have to admit, it's really great to be a Browns fan lately.
And that means it's safe to buy Browns-related gifts for our favorite fathers and father-types.
Here are 5 great Fathers Day gifts for Cleveland Browns fans.
Sideline Sport Knit Winter Pom Knit Hat Cap

There are dozens of different Cleveland Browns baseball caps available for dad.
But have you ever left the house on a winter day in Northern Ohio?
Don't make your favorite dad choose between frostbitten ears and hiding his Browns loyalty.
Buy him this New Era knit cap to keep his head as warm as his Browns-loving heart!
One size fits almost anybody in 100% acrylic, weather-resistant comfort.
And that Browns patch in front will make even the manliest man forget there's a pom-pom on top.
FOCO NFL Bottle Cap Wall Sign
Maybe it doesn't sound like much.
But the FOCO Bottle cap wall sign is the perfect gift, especially if you don't share dad's love of the Browns.
This is a good-sized, but lightweight item that you can hang on any wall, anywhere.
That makes it portable enough for him to slap over the family room wall clock on game day.
And it's easy enough for you to return it to his man cave or closet later on.
It's a win-win for everybody in a mixed NFL household.
Timex Men's Cleveland Browns Watch
Here's another top-rated gift for the Cleveland Browns fan!
It's always a good idea to know what time it is, especially if you cover the family room clock with a bottle cap sign.
This watch is Timex-tough, with a scratch-resistant cover protecting the Browns helmet logo.
And it's water-resistant, in case Dad has to fight his way through drifted snow to watch the game!
But it's way more than a watch; it's a mood lifter.
No matter what kind of day Dad has, he can pull up his sleeve and think happy Browns thoughts.
Sundays Are For The Dawgs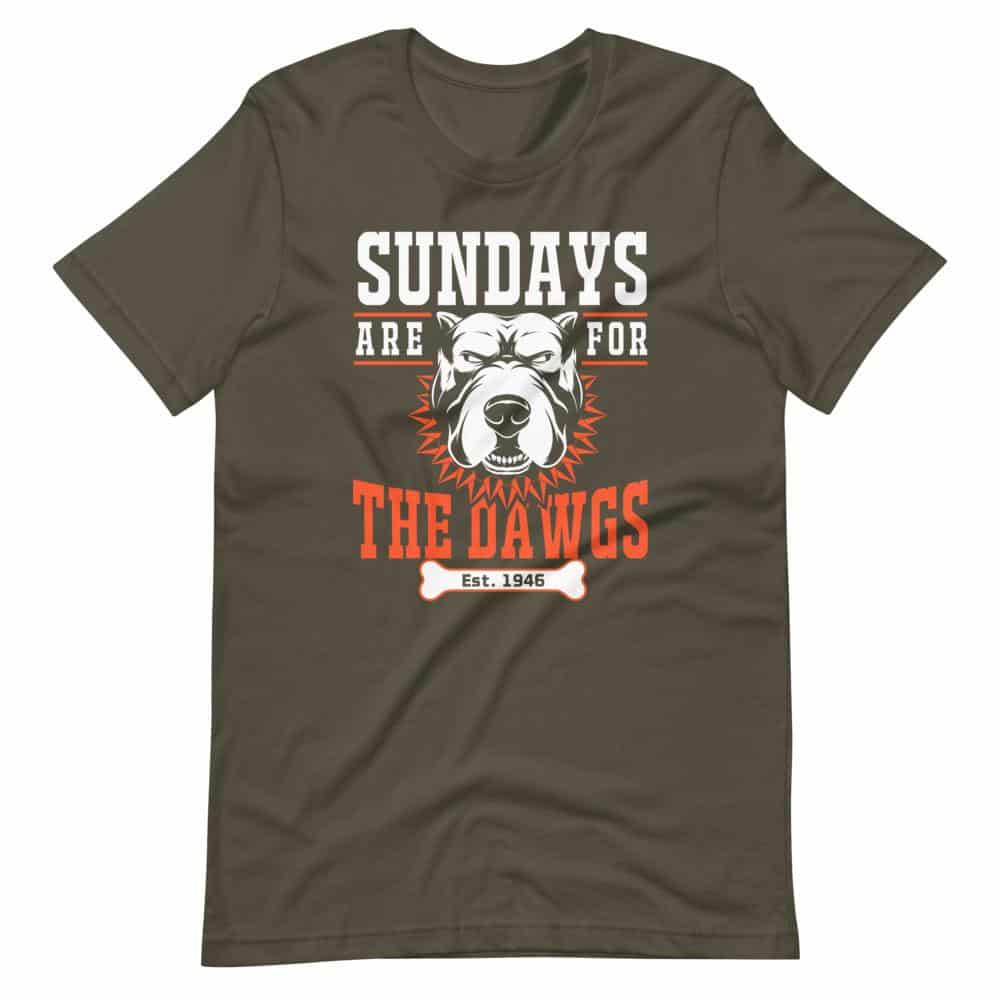 You can't go wrong with this shirt.
But this solid brown version with the "Sundays are for the Dawgs," phrase is a favorite!
And more importantly, any Dad will love it!
There's a wide variety of shirts, but few that capture the Browns mojo like this one.
Buy one for yourself too and show the world you share Dad's Browns fandom!
Get one at the BrownsNationSwag.com store!
Cleveland Browns 2-Sided Garden Flag
Want to take your professed mutual Browns love even further?
Let dad proudly share his Browns fandom with a garden flag.
And the best thing is, you don't have to plant a garden to use one!
They work just as well poked into any land mass in front of your home or even in your mailbox.
And does dad come home from work feeling grumpy sometimes right?
That grumpiness will melt away as soon as he sees this Browns' flag waving out front!
Bonus Idea For The Romantic In You
Buying something for the spouse or significant other?
Want to spark a little romance with something soft, silky, and sexy?
Nothing is softer, silkier, or sexier than a Cleveland Browns football jersey.
So tell him the other items are from the kids.
And throw on a Cleveland Browns jersey after the tykes go to bed.
(And Happy Fathers Day!)