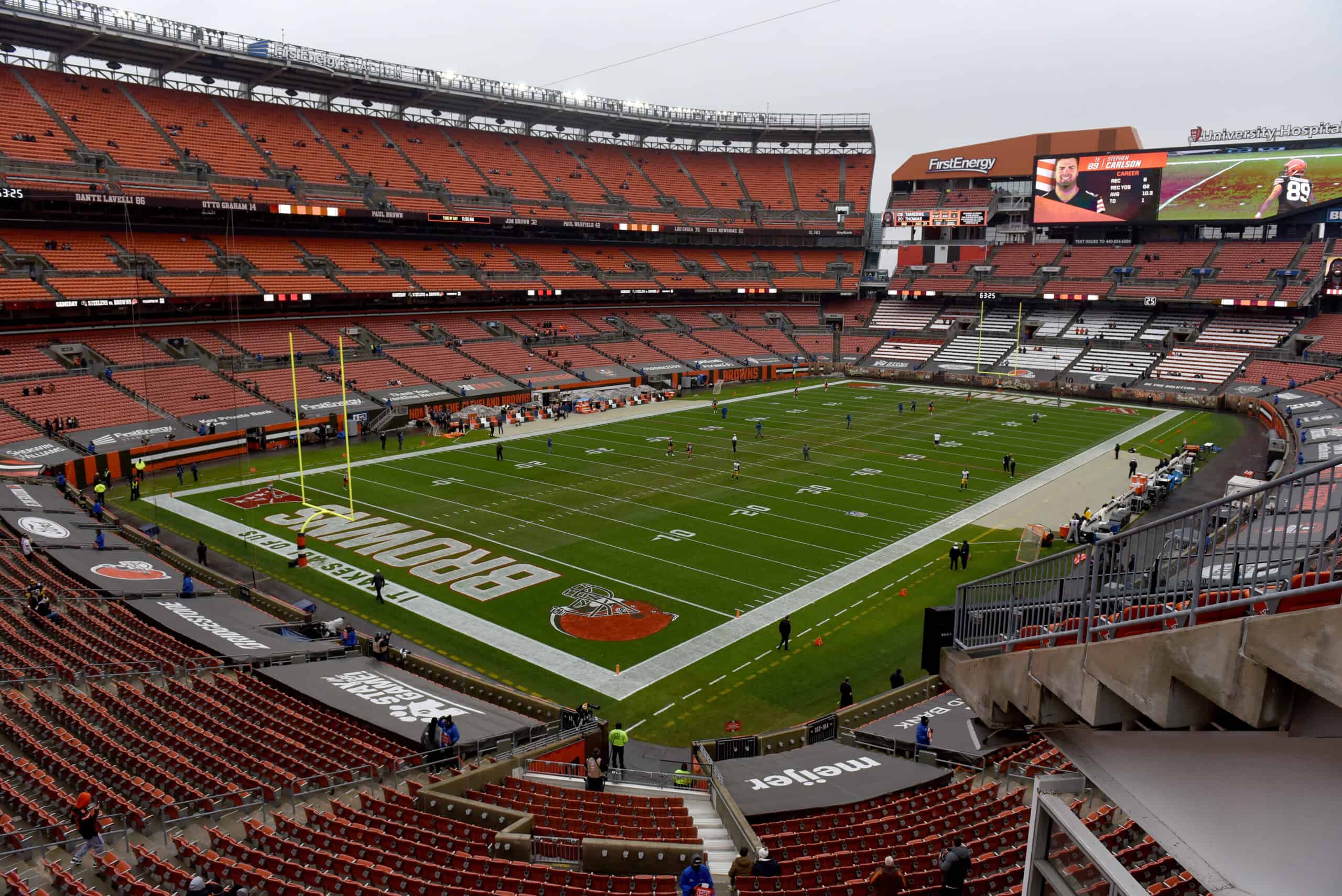 The Cleveland Browns announced that FirstEnergy Stadium will be at full capacity for home games.
This begins with the preseason game against the New York Giants on Sunday, August 22.
Last season, the stadium hosted approximately 12,000 fans for home games.
The announcement was made through written communication to the season ticket holders.
We're excited to welcome back fans to a full, enhanced FirstEnergy Stadium!

📰 » https://t.co/MS4WtbEIoM pic.twitter.com/m9wpusAU6N

— Cleveland Browns (@Browns) August 20, 2021
Excerpt From Letter
Getting ready for Football Sunday against the NY Giants for preseason… @Browns pic.twitter.com/AxYt6uJKIL

— FirstEnergy Stadium (@FEStadium) August 20, 2021
For those wondering what COVID-19 protocols will be in place for home games, this excerpt from the letter should clarify.
"As we did last year, we will continue to emphasize the health and safety of everyone – our fans, players, coaches and staff – at FirstEnergy Stadium in 2021, including through mobile-only ticketing and parking, the option to sign up for Wicket's facial-recognition entry, reliable access to hand sanitizer and other products, and comprehensive cleaning and disinfecting regimens. While some of these items were enhanced due to last year's unique circumstances, we also recognize they create a better gameday experience for you at our venue and so they are here to stay…While there currently is no mask mandate in our region, the CDC recommends that masks be worn indoors regardless of vaccinations status, so you will see signage throughout FirstEnergy Stadium encouraging fans to wear masks in specific areas within our building. The CDC also recommends mask use for unvaccinated individuals in outdoor spaces where physical distancing is impossible, so we do as well inside the bowl while not actively eating or drinking."
Looking Ahead
Following this weekend's game, the Browns are not at home until Week 2 of the regular season.
That game is about a month away on Sunday, September 19.
COVID-19 continues to be an additional opponent for all professional sports so as always, policies and protocols are subject to change.
Everyone remains hopeful that home games will be at full capacity for the entire 75th anniversary season of the Cleveland Browns.