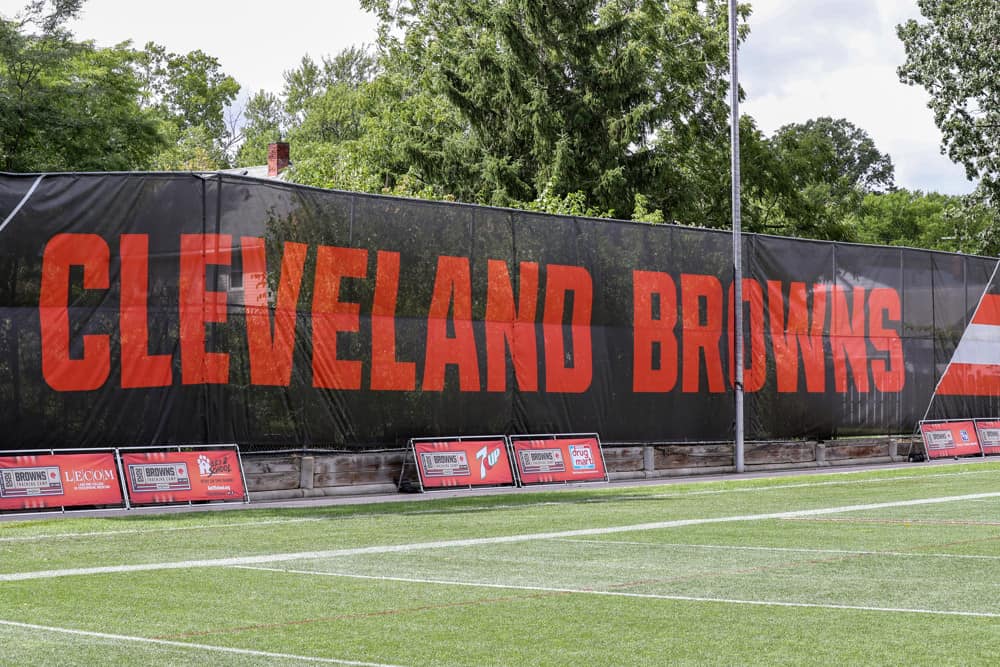 The Cleveland Browns are a valuable commodity.
Lifelong fans have felt this way for years, in good times and bad.
However, the Browns recently ranked among Forbes Top 50 sports teams in the world.
Where Do The Browns Rank?
The @Browns make it on this @Forbes list at No. 50. The publication puts the team's value at $2.35 billion, up 57% in the last five years. https://t.co/DwdUqau6So

— Scott Suttell (@ssuttell) May 7, 2021
The Browns come in at number 50 valued at $2.35 billion.
Jimmy and Dee Haslam bought the team in 2012 for $987 million.
Over the past five years, the team's value has increased by 57%.
Who Else Made The List?
The list is dominated by NFL teams; 26 of the top 50 are football teams.
There are 9 basketball, 9 soccer, and 6 baseball teams.
Skyrocketing media rights help NFL teams get on this list.
Other NFL Teams
Some of the teams will not be surprising.
The Dallas Cowboys are the top ranked team on the list with a value of $5.7 billion.
Recent Super Bowl champion teams are also on the list.
They are the New England Patriots (8th), Kansas City Chiefs (tied for 43rd), and Philadelphia Eagles (21st).
There are also several franchises who have never won the Super Bowl on this list.
They include the following:
Houston Texans (tied for 23rd)
Minnesota Vikings (34th)
Atlanta Falcons (36th)
Los Angeles Chargers (41st)
Carolina Panthers (42nd)
Jacksonville Jaguars (tied for 47th)
The Browns Are Rising
In 2020, the Browns did not make the Forbes Top 50.
The list concluded with a two-way tie for 49th between the St. Louis Cardinals (Major League Baseball) and the Tampa Bay Buccaneers who despite winning the Super Bowl did not make the 2021 list.
What remains consistent is that the Dallas Cowboys are ranked first in the preceding two years of 2019 and 2020.
What Does It Mean?
It means a great deal to the Haslam family who are seeing a significant return on its 2012 purchase of the Cleveland Browns.
The Browns are no strangers to this annual list.
Cleveland browns ranked the 30th richest franchise in the world!#clevelandrocks

— PJ Turner (@pjturner_7) July 17, 2012
They were ranked 30th in 2012, dropped to 34th in 2013 and by 2016 were down to 47th.
To the average fan, this does not mean much.
Winning does not even guarantee a team will make the list.
However, it is still fun to track the Browns on Forbes.