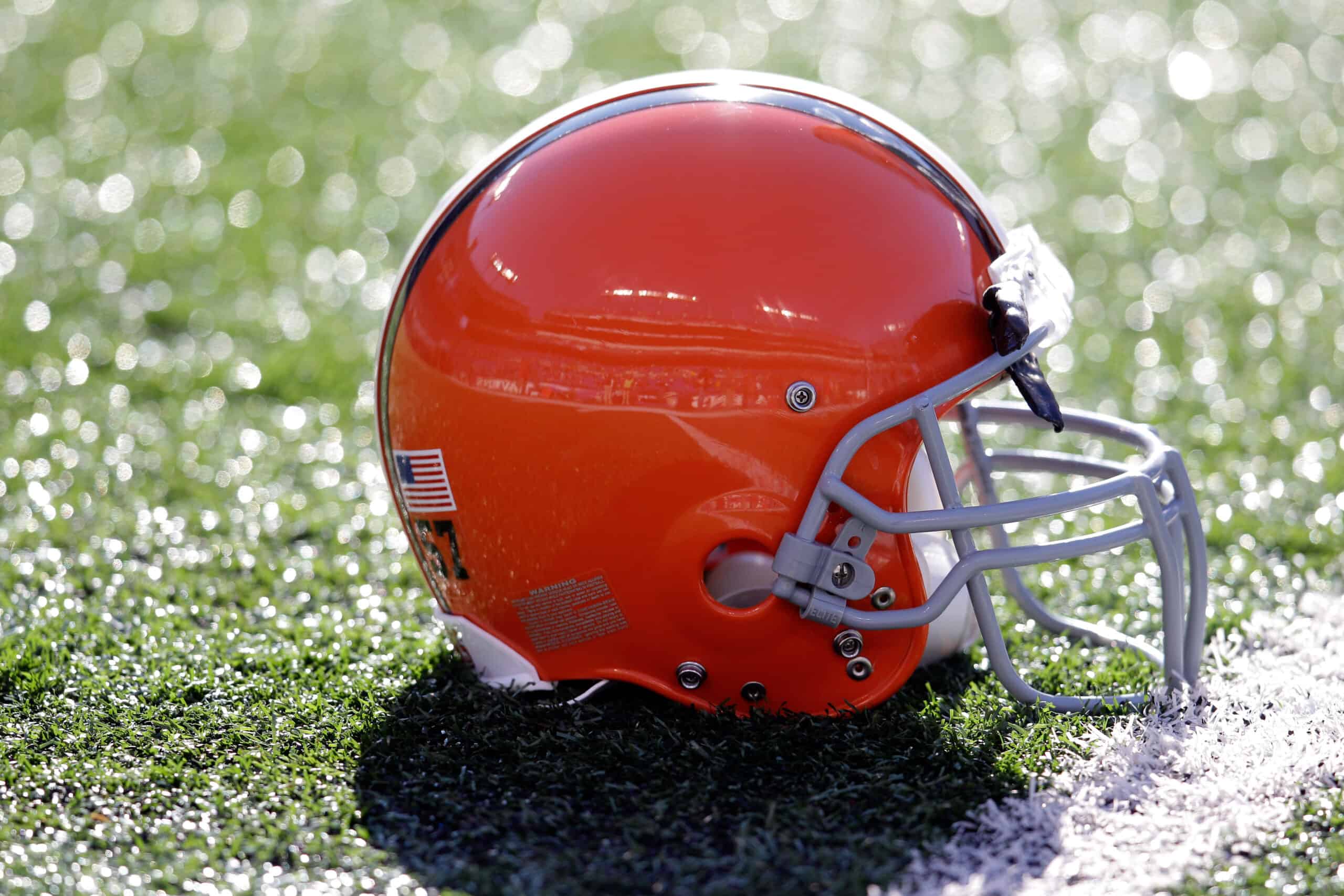 Former Heisman Trophy winner and Cleveland Browns first-round draft pick Charles White is dead.
The 64-year-old former running back succumbed to cancer, according to a statement from his alma mater, USC.
White was the 27th overall pick in the 1980 NFL Draft following his Heisman season.
He won multiple other awards, too, including the Maxwell Award, The Walter Camp Award, and the UPI Player of the Year.
USC tailback Charles White died of cancer today at 64. He won just about everything it's possible to win with the Trojans – a national title, a Heisman, 2 Rose Bowl MVP awards, so many more trophies.

43 years later, he's still the leading rusher in Tailback U history (6,245 yds) pic.twitter.com/Bq95zk9Zi6

— Greg Beacham (@gregbeacham) January 12, 2023
All three of those honors go to the "Player of the Year" as judged by their panels.
White previously won the W.J. Voit Memorial Trophy as the best player on the Pacific Coast after his junior year.
And he is only the second player in Rose Bowl history to be named the Player of the Game twice (1978 and 1979).
His NFL career includes one Pro Bowl season and the 1987 rushing title.
Charles White, Cleveland Browns 1980-1984
White struggled during most of his NFL career, including his 5-year stint with the Browns.
He later admitted to using cocaine and marijuana during his USC years and continued into his professional career.
In 1982, he checked into rehab and was clean for the next 3 seasons.
But he never met his potential as an NFL running back with the Browns.
Our thoughts and prayers are with the family of Charles White, the 1979 Heisman Trophy winner and Browns RB from 1980-84. R.I.P. pic.twitter.com/xT10YIQJRy

— Cleveland Browns (@Browns) January 12, 2023
His career totals with the team added up to 942 yards at a 3.4-yards-per-carry clip over most of 4 seasons.
An ankle injury cost him all of the 1983 season and he got only 29 touches in 1984.
Cleveland released the troubled runner before the 1985 season and he was picked up by the Los Angeles Rams.
There he was reunited with his former USC coach, John Robinson.
Charles White, Rushing Champion 
Robinson took White in, but the running back was used sparingly for the next 2 seasons.
White managed to make the most of his scant touches, averaging almost 5 yards per carry for the Rams.
But in August of 1987, he relapsed and wound up being arrested after a night of cocaine use.
Robinson told White he would keep him on the team as long as he remained drug-free.
Charles White 1958-2023 @uscfb @RamsNFL @Browns @NFL @NFLAlumni @Super70sSports pic.twitter.com/RgHBDb8PUm

— NFL Classic! (@79_nfl) January 12, 2023
And the coach's faith in his running back paid off big in the strike-affected 1987 season.
White ran for over 1300 yards, earning the rushing title and the NFL's Comeback Player of the Year Award.
He made the Pro Bowl and multiple other honors along the way.
And best of all, he remained drug-free during the season before wrapping up his NFL career the following year.
Charles White, American Gladiator
White's post-career life included stints as a coach at USC and a computer consultant.
But he made a name for himself on the TV show, American Gladiators.
In their third and fourth seasons, Gladiators held "Pro Football Challenge of Champions" events.
White managed to win both, coming from behind both times.
Rest in Peace to 1979 Heisman trophy winner, 1987 NFL rushing leader and 1980 Superstars champion Charles White pic.twitter.com/5MWYLHZpHy

— Superstars Competition (@SuperstarsComp) January 12, 2023
He also participated in the Gladiators' USC-versus-Notre Dame Alumni Special in their 6th season.
Winning that competition gave him a perfect 3-0 record in the American Gladiator competitions.
White later suffered from dementia and lived in a healthcare facility when he was diagnosed with liver cancer.
The former NFL rushing champion passed away on January 11th and is survived by his ex-wife and 5 children.