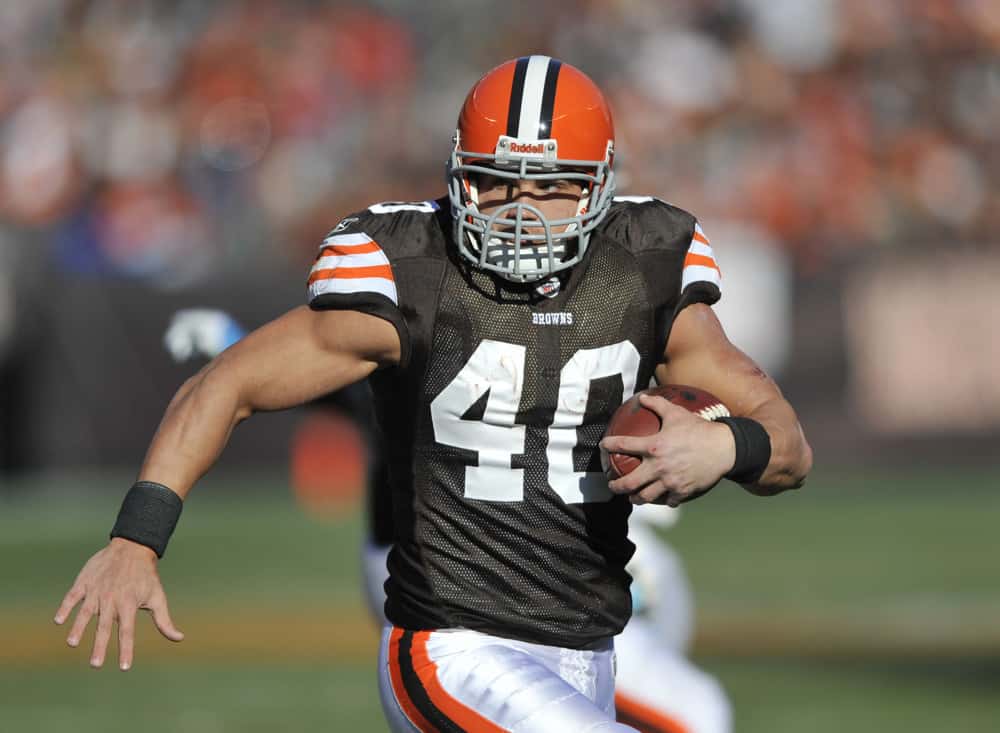 Former Cleveland Browns running back Peyton Hillis has been hospitalized for about a week since he rescued his children from drowning in the ocean in Pensacola, Florida.
There have been very few updates in the past seven days; however, Hillis's girlfriend Angela Cole shared some great news on Instagram Wednesday evening.
Hillis Is Off The Ventilator
"A hero. ❤️ So proud of this man and so incredibly grateful for family and this incredible hospital. Peyton is off the ventilator and is on the road to recovery. Please continue to pray for he's still got a ways ahead of him, but thank you for all of your prayers and love and support thus far. It truly makes all the difference. Today was a good day. ❤️????????"
Former NFL RB Peyton Hillis is no longer on a ventilator and is recovering after a swimming accident while saving his two children who were caught in a riptide last week, according to his girlfriend Angela Cole. pic.twitter.com/KDKOpJdKLC

— Bleacher Report (@BleacherReport) January 12, 2023
Hillis was reportedly coughing up sand and was dealing with kidney and lung issues.
He Has A Long Road To Recovery
The fact that Cole says he has a long recovery ahead is not hard to believe given the gravity of the situation.
TMZ Sports obtained photos of the frightening scene of Hillis being treated by first responders on a board on the beach.
#UPDATE: TMZ Sports has obtained pictures of the scene following Peyton Hillis' swimming accident. https://t.co/iOjEHqtKUG

— TMZ Sports (@TMZ_Sports) January 6, 2023
He was airlifted to a local hospital from the beach.
Hillis has been listed in critical condition.
Best wishes to Peyton Hillis for continued healing.