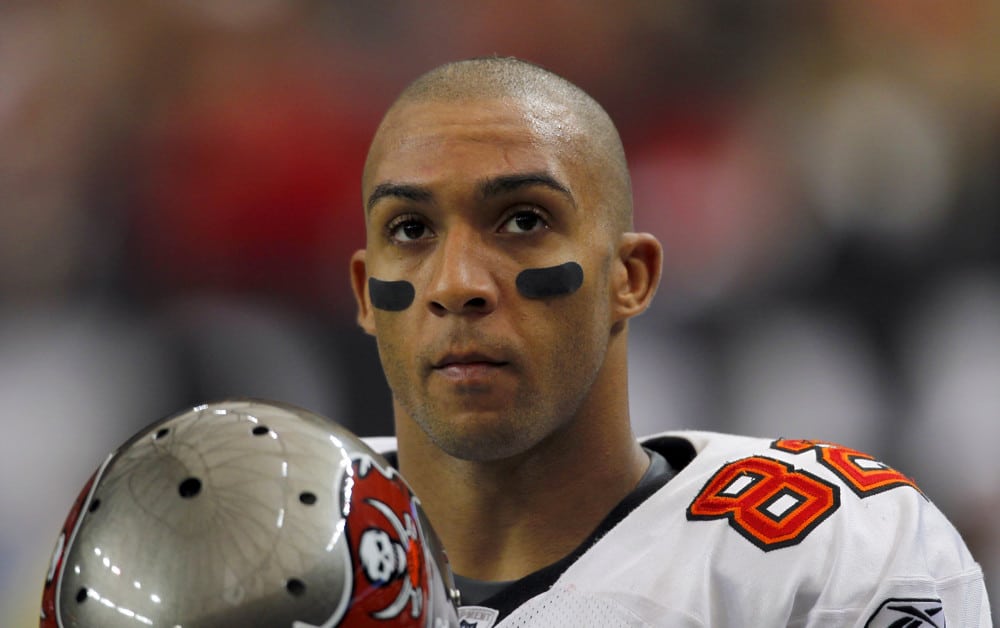 Years ago, Kellen Winslow II spent four seasons with the Cleveland Browns, but that seems like a lifetime ago.
In 2019, he pleaded guilty to rape and sexual battery on an unconscious teen and a 54-year-old, respectively, and as part of a plea deal, he accepted a 14-year prison sentence.
Now, the former tight end is trying to petition a California court to lessen his sentence, citing state criminal justice reforms and brain trauma he suffered during his NFL career.
Ex-NFL star Kellen Winslow II was convicted of rape and other sex crimes against five women. He recently submitted a handwritten pleading from prison that seeks to shorten his 14-year sentence under California criminal justice reforms. He also cites CTE https://t.co/kN1inS27bV

— Brent Schrotenboer (@Schrotenboer) February 2, 2023
Winslow claims he suffers from mild traumatic brain disorder and possibly CTE, and according to a recent law passed in California, it would make him eligible for a lesser sentence.
In 2021, governor Gavin Newsom signed Assembly Bill 124, which is supposed to show compassion to criminal defendants who experienced "psychological, physical, or childhood trauma, including, but not limited to, abuse, neglect, exploitation, or sexual violence" by considering such trauma during sentencing.
This bill is supposed to, at least in theory, lead to more lenient sentencing for such defendants.
Winslow did well back in his days with the Browns, making the Pro Bowl during the 2007 season by putting up 1,106 yards and five touchdowns.
In doing so, he helped them to a 10-6 record, which was their best finish since the 1994 season.
However, Winslow dealt with adversity during his time in Cleveland, as he suffered a broken right fibula in 2004 as a rookie, was involved in a motorcycle accident the following year and dealt with a staph infection in 2008.
His father, Kellen Winslow, was a Hall of Fame tight end for the San Diego Chargers in the late 1970s and 1980s and played on their seminal "Air Coryell" teams that forever changed NFL offenses.