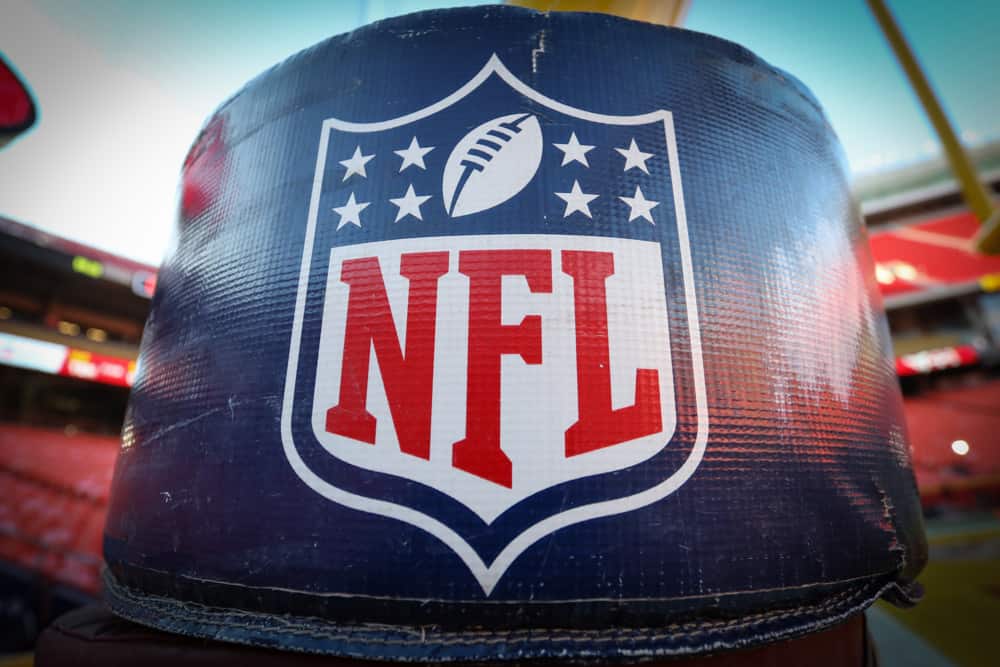 Gern Nagler, who played in the NFL for the Cardinals, Steelers, and Cleveland Browns, passed away last week.
Nagler lasted eight seasons as a player, but his impact on the NFL resounds today.
The former tight end was part of the early NFL players union who won players their first pension plan.
Despite leading a successful post-NFL life, Nagler worried about other former players less fortunate.
In 2006, he started pushing the NFL Players´Association and the league to increase payments to older players.
Nagler´s efforts won several increases, including a notable jump in the latest collective bargaining agreement.
Ahead of His Time on the Field, Too
Gern Nagler wasn´t particularly large by today´s standards.
But at 6´2″ and 190 pounds, he was plenty big for his era.
He was known as a bruising blocker and an adept receiver.
Nagler would be a hot commodity in the 2020 NFL Draft.
Nov 20, 1960: Not even Gern Nagler's 177 receiving yards could save the @Browns who lost 14-10 to the @steelers pic.twitter.com/EnEDeo3fSS

— Sad CLE Sports (@SadCleveland) November 20, 2018
But it didn´t appear teams knew exactly how to use him in the 50s.
After the Cleveland Browns drafted him in 1953, they made Nagler part of a 15-player trade with the Baltimore Colts.
That is still the largest trade involving active players in NFL history.
Only the 1989 Hershel Walker trade, involving 18 players and draft picks is larger.
Unfortunately, the Colts couldn´t find a role for him, so Nagler was waived at the end of the preseason.
Fortunately, the Chicago Cardinals had an idea.
Nagler went on to set the rookie receiving record with 43 catches for the Cardinals in 1953.
Couldn´t Get Enough Football Off the Field, Either
Nadler missed the 1954 season to serve his military obligation at Fort Sill, Oklahoma.
While there, he coached the base football team to a perfect 12-0 record.
Fort Sill won the All-Service Football Championship with a Poinsetta Bowl victory.
Nagler returned to play four more seasons with Chicago.
He earned a Pro Bowl selection in 1958.
Chicago traded Nagler to Pittsburgh where he played one season.
The following season, the Steelers sent Nagler and rookie quarterback Len Dawson to the Browns.
Cleveland joined Pittsburgh in underestimating Dawson´s Hall of Fame future.
Steelers didn't cut Dawson. They traded him and Gern Nagler on New Year's Eve 1959 for starters Junior Wren and end Preston Carpenter who became a Pro Bowler for Pittsburgh

Then, the Browns cut him. So, Steelers lost out on him but Browns gave away 2 starters only to release him

— Steel City Star (@steelcitystar) July 19, 2019
But Nagler helped Jim Brown to two more rushing titles with his blocking prowess.
He also caught 36 passes in the 1960 season, his best total since setting the rookie record.
Nagler averaged over 15 yards per reception for the Browns and scored 4 touchdowns in his two seasons.
He finished his playing career just shy of 200 receptions, over 3100 yards, and 28 touchdowns.
Always Fought For NFL Players´ Welfare
The story of how the NFL Players union won their first pension is a classic.
Nagler was among a small group of representatives meeting with then-commissioner, Bert Bell.
Fellow union leader Billie Howton spread a bunch of papers in front of Bell.
#DidYouKnow that Gern Nagler and Billy Howton successfully used a draft antitrust lawsuit to convince NFL Commissioner Bert Bell to create the league's player pension? https://t.co/YmtWh81ycZ

— Wikipedia's DYK (@DidYouKnowWP) December 10, 2018
It was the outline and filing papers for an antitrust suit.
Howton told Bell he had half an hour to convince the owners to promise a pension program for former players.
30 minutes later, Nagler and Howton walked out with such a promise.
Three years later, the first NFL Players Penson was formalized.
Nagler didn´t have much need for his small NFL pension after a successful post-NFL career.
Canzano: Everything ex-NFL player Gern Nagler ever planted — grew https://t.co/EJFeYg0baR pic.twitter.com/1tFncuh2CP

— The Oregonian (@Oregonian) April 16, 2020
But many players of his era did not have the college education and career he had.
The standard NFL pension of $358/month left many former players struggling.
Nagler successfully won small increments by badgering the NFLPA and the league offices.
But he died just a month after seeing a new $19,800/year plan passed in the 2020 collective bargaining agreement.
Players of his era also received a 25-percent jump in supplemental medicare benefits in the deal.
Nagler was 88 years old and leaves a wife, five children, and seven grandchildren.