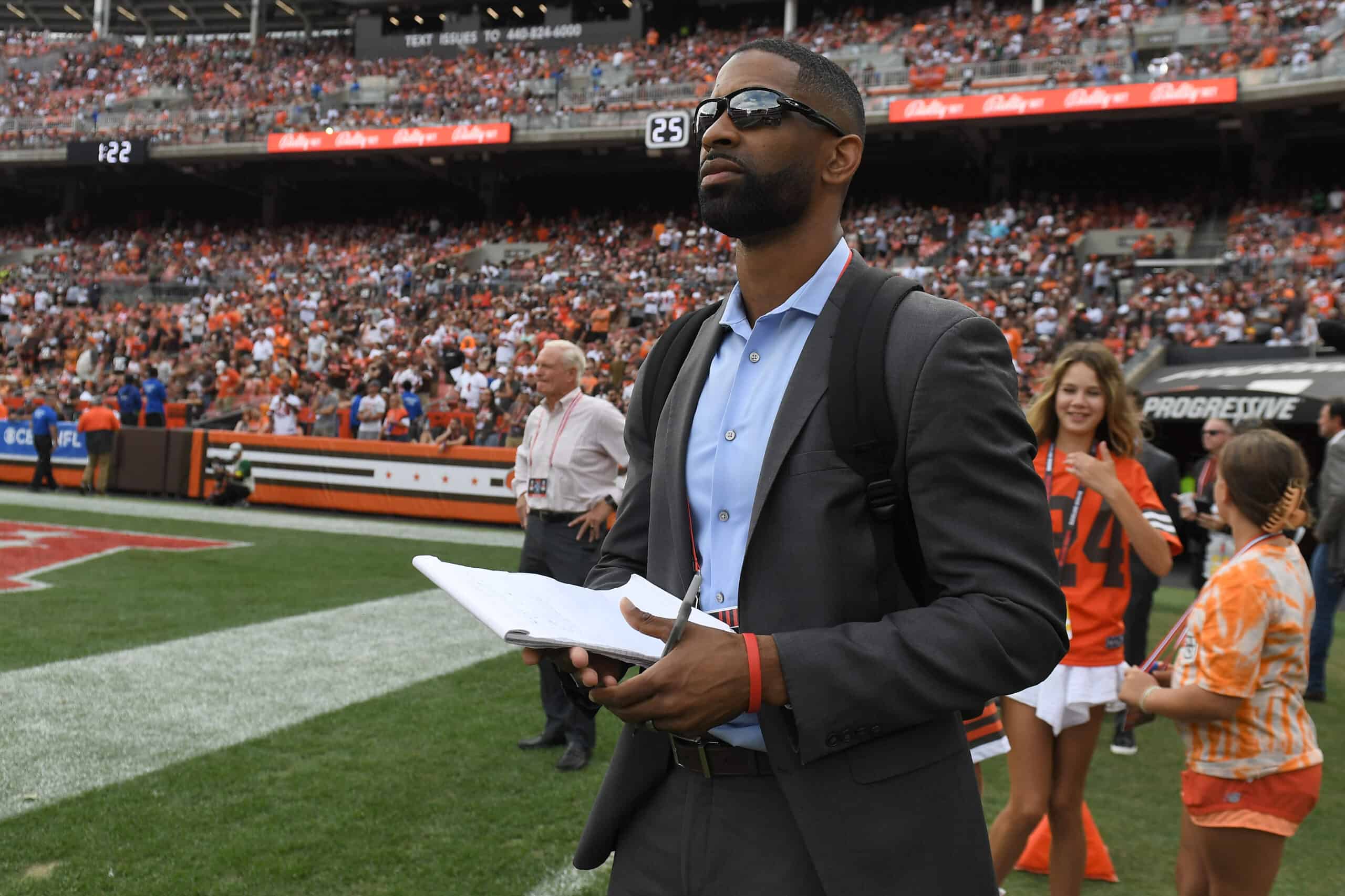 The Cleveland Browns have thrived off their defense this season.
Hiring Jim Schwartz was a team-altering move in a good sense, and it feels like this defense is good enough to actually lead the team to a championship.
But everything can be improved, even great things.
That's why former NFL coach Gregg Williams actually suggested that the Browns add another star pass rusher by trading for Minnesota Vikings veteran Danielle Hunter (via Come Get Some).
Gregg Williams thinks the Browns should trade for Danielle Hunter 👀 #DawgPound

"He would be a fantastic Cleveland Brown. There's no doubt about that."

presented by @drinkgaragebeer 🍻 pic.twitter.com/DyVec4Xpe6

— COME GET SOME (@ComeGetSomeShow) October 27, 2023
Williams raved about how much he would love to coach a player like Hunter, someone who's smart and knows how to deceive his rivals with all the counters he has.
On top of that, he talked about the fact that he's still young and has plenty of football ahead of him.
Needless to say, Hunter would, indeed, be the kind of addition the Browns would love to make at this point in the season, but it seems quite unlikely to happen.
They already traded for one of his former teammates, Za'Darius Smith, but the Vikings aren't likely to be sellers at this point in the season.
The remainder of their schedule is quite winnable, and they just saved their season with that primetime win over the San Francisco 49ers.
And with Kirk Cousins and Justin Jefferson staying put, it's hard to envision them offloading any of their big names for the time being.
Even so, if there's an actual possibility to get any sort of deal done, Andrew Berry and the Browns should be all over it, that's for sure.