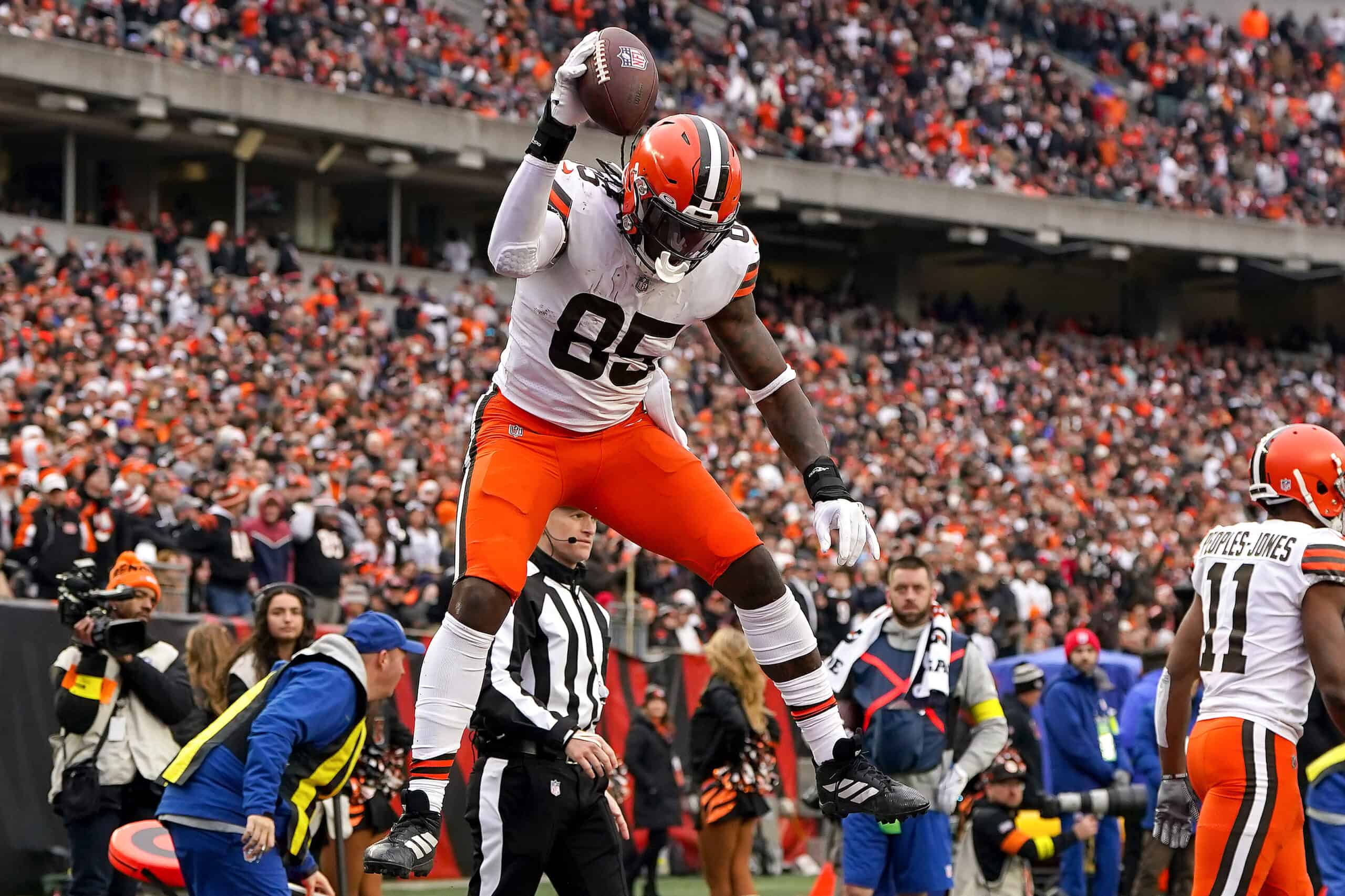 Andrew Berry reworked the Cleveland Browns' defensive line and loaded up on speedy receivers.
Two of the team's 3 coordinators were replaced, and the third was told to write a whole new playbook.
Cleveland fans might not recognize the team that hits the field in September.
All three phases will look more aggressive than anything we've seen recently.
Analysts point to some of the changes coming to Cleveland and use terms like hope and maybe.
Then they debate whether Baltimore or Cincinnati will win the division.
But Bucky Brooks of the NFL podcast "Move the Sticks" thinks the Browns might win more games than expected.
And he convinced his cohost, Daniel Jeremiah, too.
Brooks Analyzes the 2022 Deshaun Watson
Bucky Brooks zoned right in on the factor preventing most analysts from picking the Browns as a title contender.
Deshaun Watson turned a lot of folks sour on him with his 7-game season last year.
Most folks, including Brooks, acknowledged how extended time off can affect any football player.
But Brooks went further, delving into the psyche of Watson.
The #Browns HC Kevin Stefanski is "fully revamping" the Cleveland offense tailored towards Deshaun Watson's skillset. #DawgPound #NFL pic.twitter.com/O4kTft11Pv

— NFL Rumors (@nflrums) July 8, 2023
Specifically, he thinks Watson's public defiance, denial, and the standard, "I don't let that affect me" line was a facade.
Watson thrived in Houston before things turned sour, and Brooks offered that as a clue.
Cleveland's embattled quarterback never got comfortable knowing folks didn't like him or wanted him to succeed.
He is more comfortable as the happy-go-lucky, loose, and joyful personality than the villain.
And Brooks thinks the diminished focus on his off-field matters will help as much as new receivers in 2023.
Factoring In Jim Schwartz
Brooks expects Jim Schwartz's defense to be very aggressive behind their rebuilt front line.
He specifically cited the addition of Zadarius Smith opposite Myles Garrett and alluded to other additions.
But he started by mentioning the improved structure and organization Schwartz brings to the unit.
Watson's success comes into play with the defense, as well.
Myles Garrett playing in a Jim Schwartz Defense is going to be straight up scary, in a great way. #Browns pic.twitter.com/zq4w8FSPiT

— Browns fan UK (@brownsfanuk) March 30, 2023
Brooks notes that Cleveland's defense is built to be a "play-from-ahead" unit.
Grabbing an early lead, and knowing that giving up a score isn't the end of a game, allows the defense to take risks.
Schwartz's defenses aren't known for blitzing, but they confuse and overpower defenses in other ways.
And turnovers and 3-and-outs will improve offensive production and unleash more defensive fury.
It's vicious, and as the Cleveland Browns hope, a winning cycle.