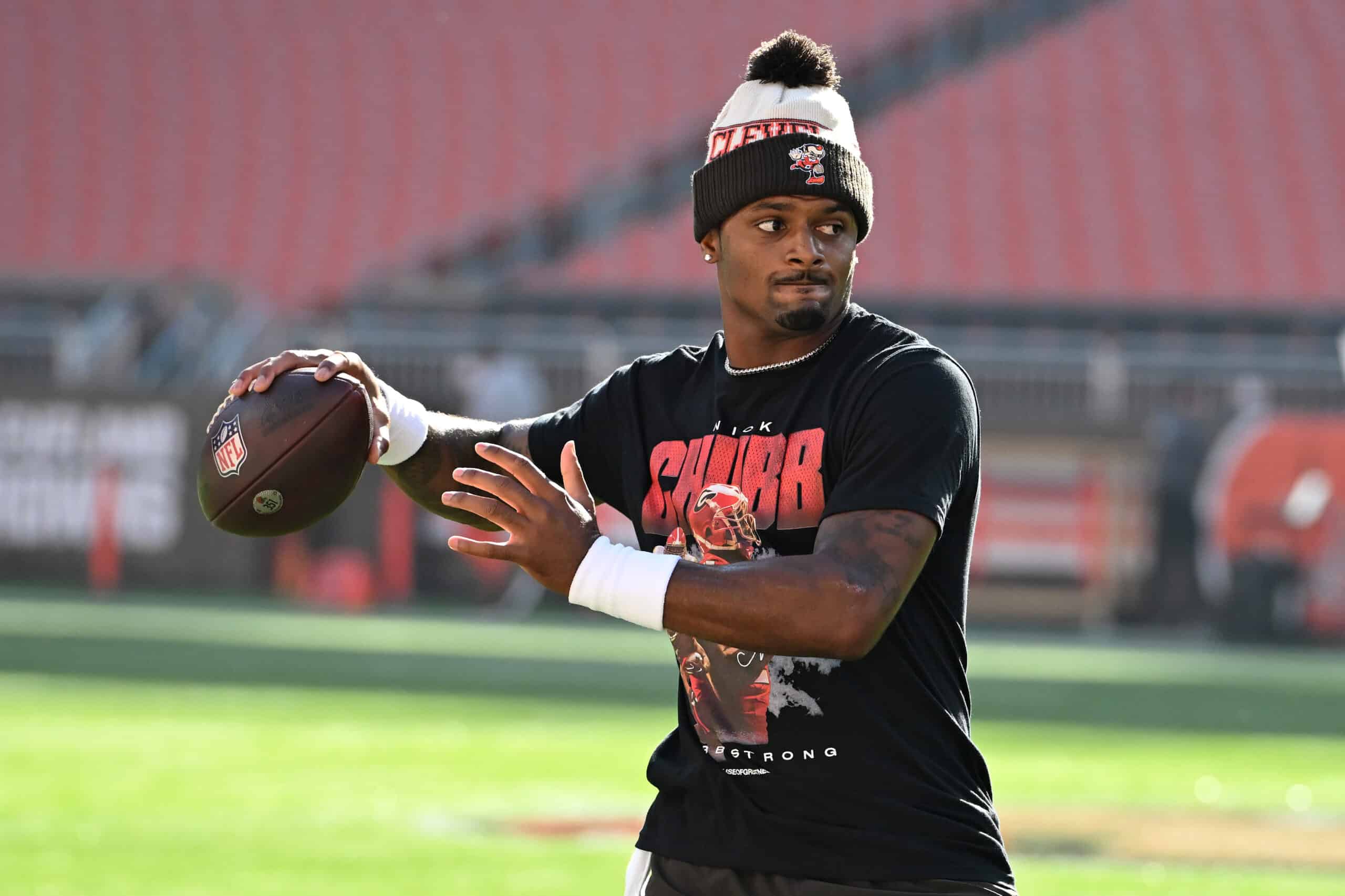 The Cleveland Browns went through a bit of an awkward situation last weekend.
Everybody thought Deshaun Watson was going to suit up and play vs. the Baltimore Ravens.
He was even medically cleared to play, but he shockingly decided not to.
That didn't sit well with some of his teammates, according to reports.
Notably, former star Gerald McCoy explained to Colin Cowherd that some of his teammates may have been frustrated because they didn't feel like Watson was angry about not being able to be on the field.
He compared it to what happened to Jamal Adams on Monday Night Football, as the safety was evidently frustrated after being ruled out, which wasn't the case with Watson.
He also stated that he's an advocate for confidence and mental strength, adding that Watson did the right thing if he didn't feel mentally prepared to play.
However, he also believes that considering his current contract and everything he's been through in the past couple of seasons, he didn't have that much margin for error.
Watson's margin to make mistakes got even narrower after that.
Granted that no one should play if they don't feel like they can be at their best.
But he must lead by example and show that he cares as much as everybody else in that locker room, and that's what may have hurt some of the guys who have been in the trenches with him this season.
Hopefully, it'll all be water under the bridge by the next game.