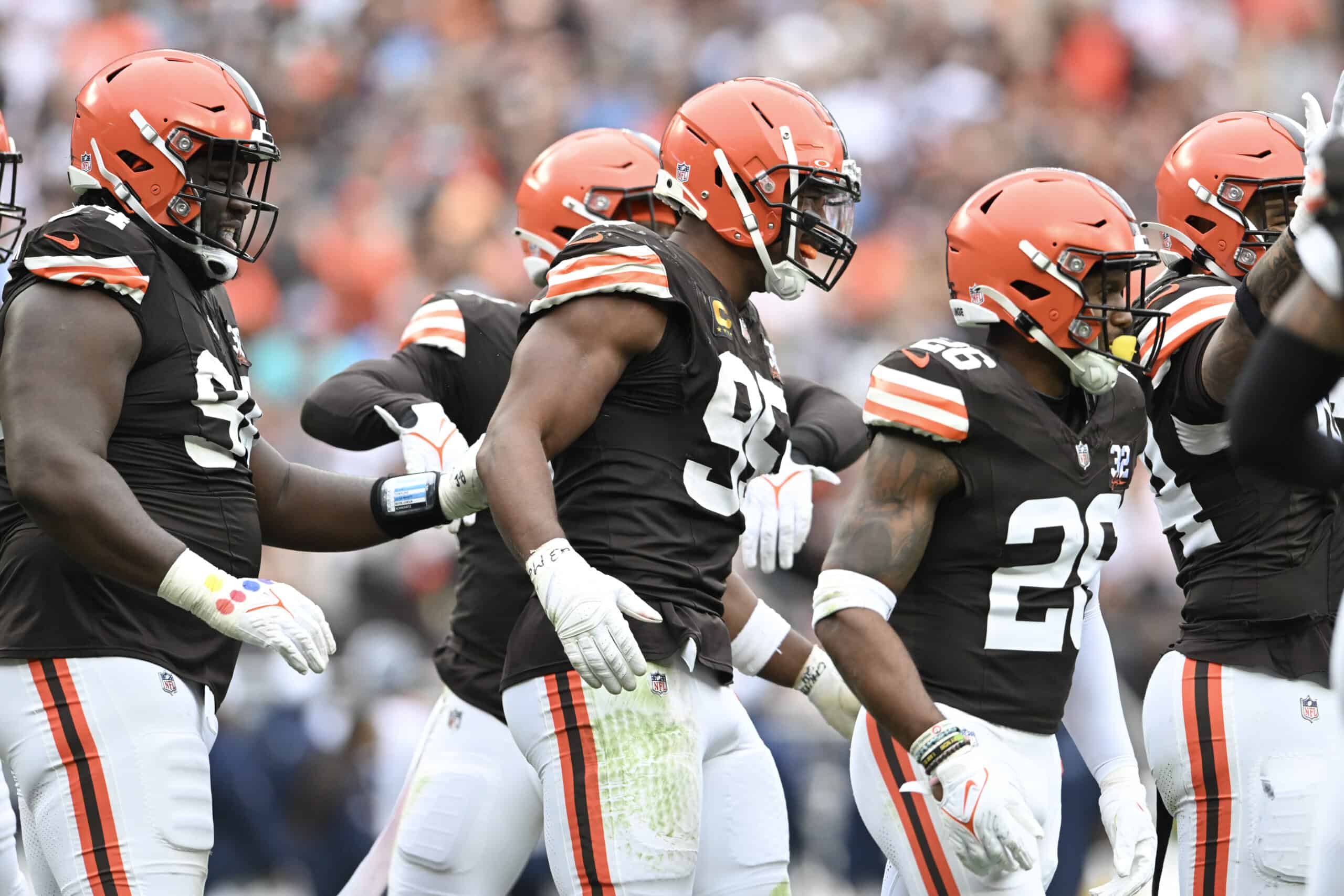 Jim Schwartz might appreciate the Deshaun Watson shoulder watch as much as anybody.
That is because less people will bother him for details about his defense as the Cleveland Browns prepare for the Baltimore Ravens.
But there is at least one person taking a good look at what Myles Garrett and his friends have been doing.
And multiple cleveland.com analysts highlighted some of Jim Harbaugh's thoughts.
Harbaugh says the Browns defense is nothing fans haven't seen before, comparing it to Gregg Williams' units.
Whether he meant that as an insult or compliment remains uncertain.
But he backtracked later to claim he respects Schwartz and his new Browns defense.
And Harbaugh conceded that whatever you call the scheme, Cleveland is playing hard and running it very well.
Harbaugh is a smart football coach and he can draw comparisons between Schwartz and whoever he wants.
But there is no mistaking the Browns' defense as a wholly Jim Schwartz creation.
Andrew Berry worked to give Schwartz the players he needed to make his vision work each week.
Schwartz isn't just running Philadelphia 2.0 though, as he's adjusted some areas to the unit's strengths.
battle vs. B-more incoming pic.twitter.com/bJxSNRfgPw

— Cleveland Browns (@Browns) September 29, 2023
He is getting the most out of Garrett each and every game.
And if an offense runs away from the prolific edge rusher, like Pittsburgh did, it doesn't matter.
Schwartz has the rest of the defense ready to shut down escape routes and tertiary options.
And if the defense continues to click, the Ravens are in for a long day regardless of who they remind Harbaugh of.