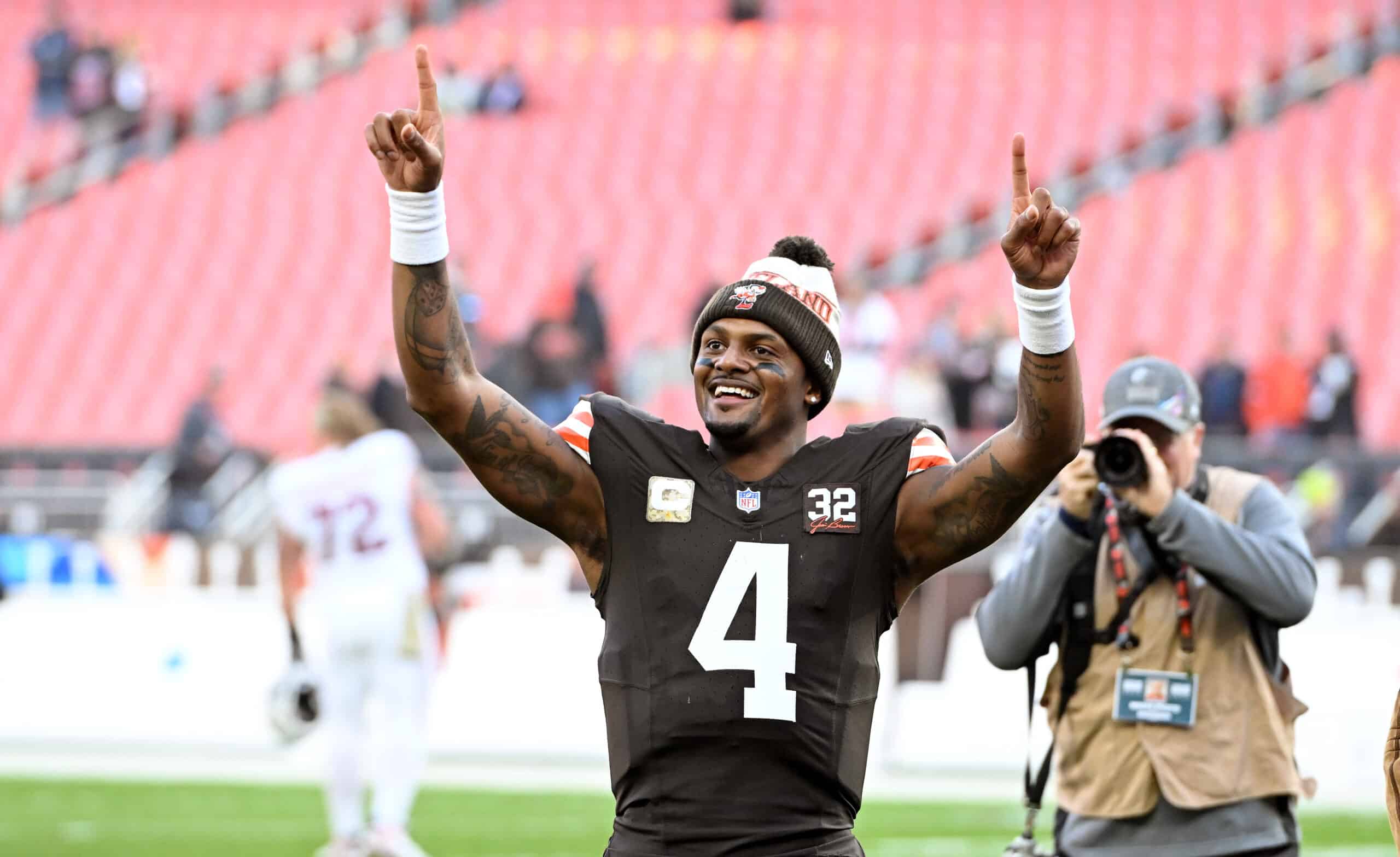 The Cleveland Browns finally had their quarterback back under center on Sunday.
Deshaun Watson had drawn plenty of criticism for sitting out despite being medically cleared to play for weeks.
He was dealing with a shoulder injury that prevented him from throwing the football with velocity and strength, and he felt like he was harming the team by playing that way.
That's why it was so encouraging to see him ripping the football down the field and making some deep throws during his return vs. the Arizona Cardinals, at least, according to former NFL defensive back Je'Rod Cherry (via ESPN Cleveland on Twitter).
.@JRCherry3 was very encouraged by Deshaun Watson's play yesterday for one big reason: The accuracy on his deep throws. pic.twitter.com/zx4oqyvJqB

— ESPN Cleveland (@ESPNCleveland) November 6, 2023
Cherry praised Watson for taking a page out of his own page and looking more like his former self.
There have been some major concerns regarding Watson's level.
He's always been a risk-taker and has been known for making reckless decisions at times, but more often than not, he found success with that style of play.
Being away from the game for such a long time can obviously take a toll on any player, regardless of his talent, and Watson is by no means the exception to that rule.
The crazy part is that the Browns don't even need Watson to be an elite quarterback anymore at this point.
They will be good just by having him play mistake-free football and help keep the chains moving, as their running game and defense have been excellent this season.
That's not what you should expect after paying him $230 million fully guaranteed, but plans tend to change swiftly in this league.