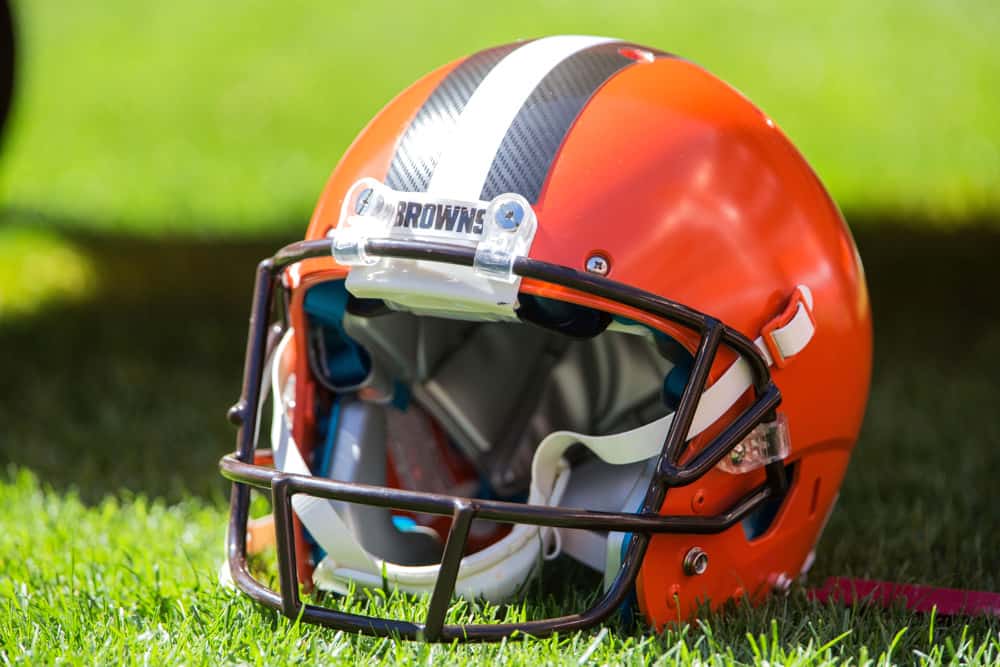 When position coaching jobs are filled during the offseason, the question of "who the heck is that?" can sometimes arise.
In the most recent case with the Cleveland Browns, this may apply.
The Browns are reportedly set to hire Fred Pagac as their new linebackers coach.
UPDATED: Source tells @SiriusXMNFL Fred Pagac is expected to join Joe Woods' @Browns defensive staff as a linebackers coach. The two worked together before with @Vikings & @Broncos. Fred began coaching at @OhioStateFB in 1978 before an NFL run between 2001-17. He's excellent

— Alex Marvez (@alexmarvez) February 3, 2020
He will replace Al Holcomb, who came to Cleveland last offseason with Steve Wilks from Arizona.
With Joe Woods now the defensive coordinator in Cleveland, it's his turn to start putting some of his guys into place on the Browns coaching staff.
The two spent time together with the Minnesota Vikings from 2006 to 2013.
Pagac served as both a linebackers coach and defensive coordinator while Woods was the defensive backs coach.
Pagac and Woods also spent mutual time in Denver from 2015-2017.
Pagac, again, was a linebackers coach while Woods held both a defensive backs coaching role along with being the defensive coordinator for a season.
Fred was a part of the Broncos coaching staff that won Super Bowl 50 over the Carolina Panthers.
A common theme under the new coaching staff with Kevin Stefanski has been connections.
Almost every assistant coach has a previous tie with either Stefanski or another coach on the staff, if not both.
Another less common theme is experience.
There are some longtime veteran coaches now on the staff, such as Bill Callahan.
Pagac is just the latest to be added to that group.
In addition to playing two seasons in the NFL in the mid-1970's, Pagac has been a part of an NFL coaching staff since 2001 when he was with the Oakland Raiders.
Even though Stefanski lacks previous head coaching experience like Freddie Kitchens, he has veteran leaders like Pagac on his staff to help him keep things on track.
Pagac is no stranger to Ohio football, either.
Prior to his days in the NFL, Pagac played collegiately at Ohio State from 1971 to 1973 as a receiver and tight end.
Following two seasons playing on Sunday's, Pagac returned to Columbus to help coach the Buckeyes as a graduate assistant in 1978.
He eventually became linebackers coach, defensive coordinator, as well as assistant head coach in 2000.
In 1998 he was a finalist for the Broyles Award, an award given to the top college football assistant coach each year.
After being out of football following 2017, Pagac should be excited for the opportunity to coach a young, talented Cleveland linebacker bunch.
Joe Schobert is a free agent, but general manager Andrew Berry was with former GM Sashi Brown when Cleveland drafted him, so the hope is that he will be back for the future.
Welcome to the #DawgPound, Joe Schobert!

👊: https://t.co/dSfUXPAS1I#BrownsDraft pic.twitter.com/29K7PxDvnE

— Cleveland Browns (@Browns) April 30, 2016
Mack Wilson will have had a full NFL season under his belt and should be looking to contribute more next season.
He's one of the most athletic linebackers in the game and could be one of the best, versatile LB's across the league if given the right coaching.
Sione Takitaki is also a fun project, and not just because of his name.
Sione is another one of those young, athletic linebackers that is just a bit raw.
But again, with the proper coaching and playing time, he could become a big factor for this Browns defense.