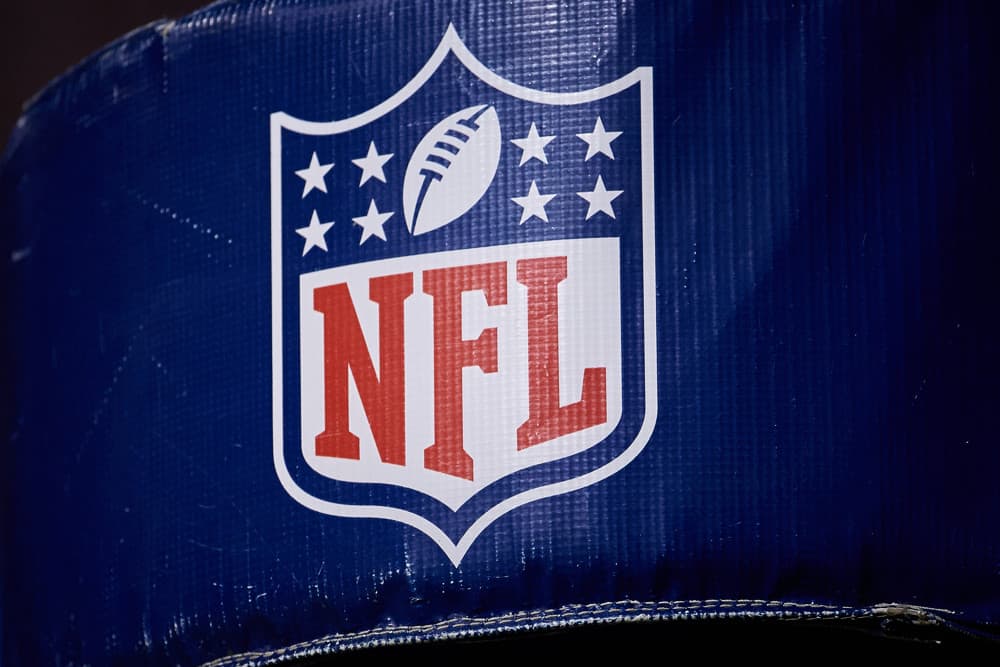 Free agency is quickly approaching which means the rumors are beginning to heat up.
The Cleveland Browns are going to be in the middle of plenty of free agency rumors.
It wouldn't be surprising to see the Browns add a significant piece or two this offseason.
As usual, there are tons of impactful players hitting the open market.
There are a few players are could be appealing to the Browns on paper, but the organization might want to stay away from them.
3. Jadeveon Clowney
Last offseason, there were plenty of rumors that defensive end Jadeveon Clowney would head to Cleveland.
The two sides discussed potential deals, but nothing ever happened.
Cleveland offered Clowney a significant contract, but he decided to take less money to play for the Tennessee Titans.
The #Browns have made a new offer to Jadeveon Clowney. pic.twitter.com/O6FmlGvvwl

— Everything Cleveland (@everythingcle_) June 15, 2020
The former No. 1 overall pick has failed to live up to lofty expectations.
Honestly, the biggest problem for Clowney is that he cannot seem to stay on the field.
Through seven seasons, Clowney has played a full 16-game season once in his career.
In 2020, he recorded 19 tackles with four passes defended in eight games with the Titans.
The 28-year-old will now hit the open market again, but with much less value.
Obviously, the Browns see something that they like about Clowney, but he's not worth the risk.
Cleveland is much better off pursuing J.J. Watt or a cheaper option than Clowney.
2. Will Fuller
The potential has always been there for wide receiver Will Fuller to be a star.
He was selected in the first round by the Houston Texans in 2016.
Through five seasons, Fuller has finished with 500 receiving yards or more in every year, but one.
His excellent speed always him to be a dangerous deep threat on offense.
Touchdown, Will Fuller! The Texans extend their lead! #WeAreTexans pic.twitter.com/YIPkxAmO1t

— uSTADIUM (@uSTADIUM) October 11, 2020
Sadly, the downside is that he has trouble staying on the field.
Fuller has been unable to play more than 11 games per year in each of the last four seasons.
He has cleaned up the dropped balls since joining the NFL, but the injury history is the main concern.
The Browns would love to have a player like Fuller on their roster.
However, the fact he has been productive throughout his career means he'll likely demand a significant deal this offseason.
Cleveland has other young players that need extensions in the next few seasons.
While signing Fuller is tempting, the Browns cannot afford to hand out a long term deal to an injury prone receiver.
1. Kenny Golladay
On paper, wide receiver Kenny Golladay seems like a potential fit for the Browns.
He has been productive throughout his four seasons in the NFL.
A young receiver that can be a No. 1 option for a long time, which is always great to have on your roster.
Unlike the other two players, Golladay has been relatively healthy throughout most of his career.
He has been one of the few bright spots for the Detroit Lions over the last few seasons.
Kenny Golladay ate up the Giants secondary in 2019, making six catches for 123 receiving yards and 2 touchdowns.

Getting open, making contested catches through the air & in traffic. A stud when healthy & a difference-maker. If he hits FA, they should make a run. #TogetherBlue pic.twitter.com/Nt9AliIh8E

— WBG84 (@WBG84) February 12, 2021
The biggest problem about signing Golladay is that the Browns don't exactly need him.
They have Jarvis Landry and Odell Beckham Jr. who are both owed over $30 million combined next season.
Cleveland would need to either trade OBJ or have Landry take a paycut in order to land Golladay.
The fact OBJ has struggled in Cleveland and is coming off a significant injury might mean the team attempts to trade him.
Golladay is obviously a star receiver, but the Browns need to shift their focus to improving on defense.