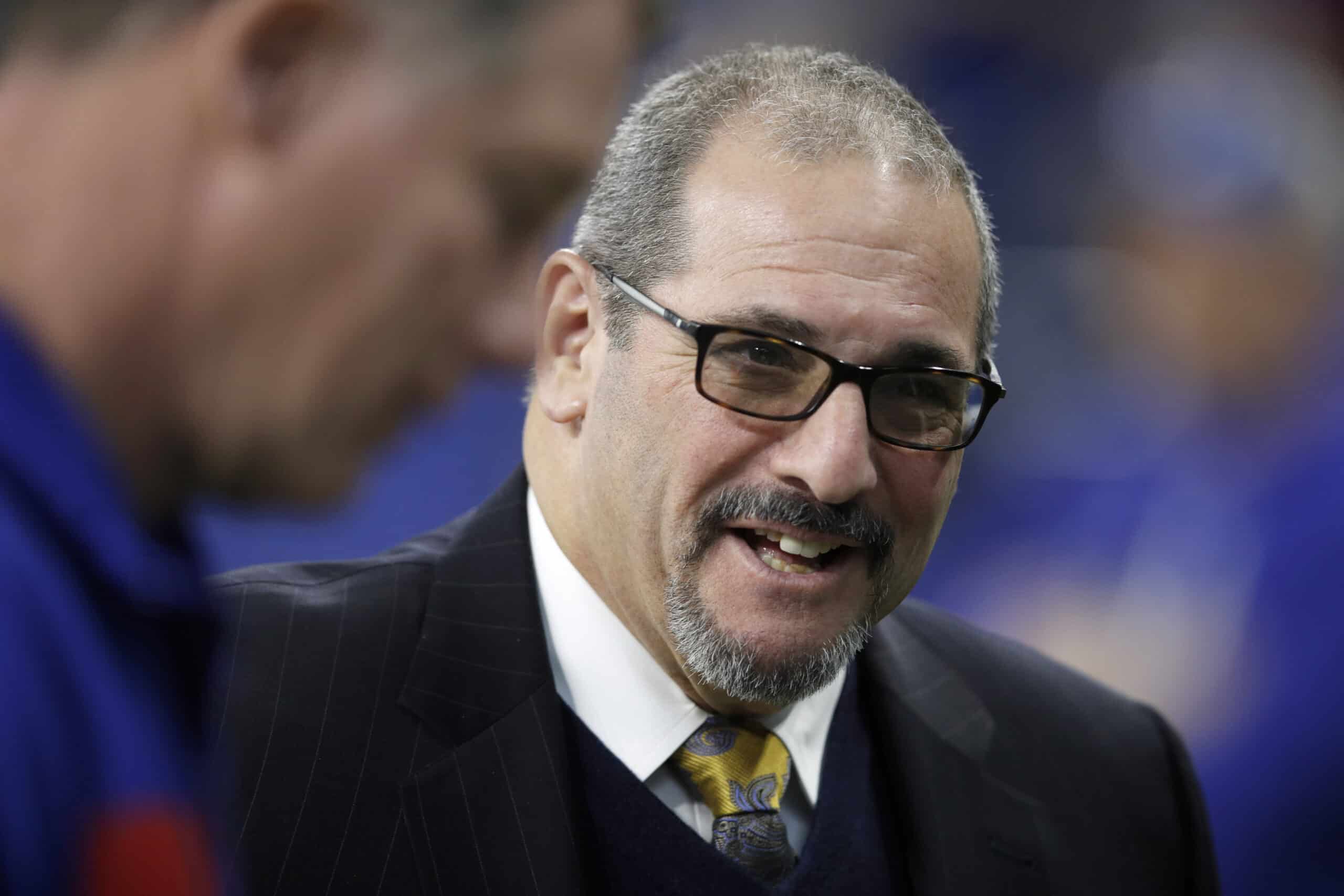 General manager Dave Gettleman of the New York Giants held his annual presser this week with owner John Mara.
With the Giants coming into Cleveland for joint practices, there was one question on everyone's mind.
How did Gettleman think his blockbuster 2019 deal with the Cleveland Browns worked out?
WE GOT HIM.

Welcome to Cleveland, @obj!

📰 » https://t.co/Zax2uEYFMe pic.twitter.com/znlWFa9a4r

— Cleveland Browns (@Browns) March 13, 2019
That deal brought Odell Beckham Jr to Cleveland and still prompts mixed feelings in both cities.
"I'm happy," Gettleman told the Cleveland Plain Dealer. "Ya know? We got Dexter (Lawrence). (Oshane) Ximines has had his injury issues, but when he's been out there, he's shown promise. Jabrill (Peppers) has done a hell of a job for us, so I like that group."
Jabrill Peppers has given the Giants a solid, if not Pro Bowl-level performance since his arrival in New York.
He is well-liked in the locker room and considered a leader in their young secondary.
.@obj looking healthy 😈#CLEvsJAX pic.twitter.com/iph23wASp8

— Cleveland Browns (@Browns) August 14, 2021
Dexter Lawrence prompted the Giants to let All Pro defensive lineman Dalvin Tomlinson walk in free agency.
And Ximines had 4.5 sacks as a rookie before injuries knocked him out of the 2020 season.
Gettleman can say all that, but there is far more to consider about that trade.
What About The Cleveland Side of the Trade? 
Odell Beckham Jr's best friend from college welcomed him to Cleveland.
Teaming up with Jarvis Landry was certain to energize the former Giant.
Browns GM John Dorsey said the blockbuster deal was a sign of the team's new direction.
Brothers: @obj and @God_Son80. #Browns pic.twitter.com/Ao4q2Cra4Z

— clevelanddotcom (@clevelanddotcom) August 10, 2021
But Beckham walked into the Freddie Kitchens era, and despite a lost season, played through a core muscle injury.
He still managed to accrue over 1,000 yards and had high hopes for 2020.
Beckham scored 3 touchdowns in the Browns' big victory against the still-playoff caliber Dallas Cowboys.
But before Kevin Stefanski's offense really gelled, Beckham tore an ACL and was done for the season.
OBJ getting in that pregame work 😤 @obj @Browns pic.twitter.com/mIYEhfWKpL

— The Checkdown (@thecheckdown) August 14, 2021
So, the jury might still be out on Dorsey's biggest trade as far as Browns fans are concerned.
But Beckham looks super strong and healthy as he wraps up his ACL rehab ahead of schedule.
And if a healthy and strong Beckham pushes the Browns into a Super Bowl, the matter will be settled.
The Real Reason Gettleman (And OBJ) Are Happy 
Beckham was always a locker room and fan favorite in New York.
But Gettleman and Giants ownership were far more concerned with OBJ's antics than his play.
Beckham respected how owner John Mara took the time to speak with him about their concerns.
But OBJ's relationship with Gettleman was a different story, despite signing a large contract extension that year.
Reminder: Odell Beckham Jr. was the best receiver to ever play for the Giants 👍🏽 pic.twitter.com/rUpJag75pi

— AP Football 🌵𓅓 (@Light_2610) August 11, 2021
Months after the signing, OBJ received a phone call and Gettleman released a statement thanking him for his contributions.
Beckham told GQ magazine that year,
"I felt disrespected. "This team has not been good. I felt like I was keeping that brand alive. (There) were prime-time games, still as a 5-11 team. Because people want to see me play."
He later told Sports Illustrated the deal was personal; that Gettleman "sent me here to die."
By all accounts, Beckham is happy to be in Cleveland and has put his Giants experience behind him.
But contributing to a Lombardi Trophy-winning Browns team is something he'll be sure to call Gettleman about.