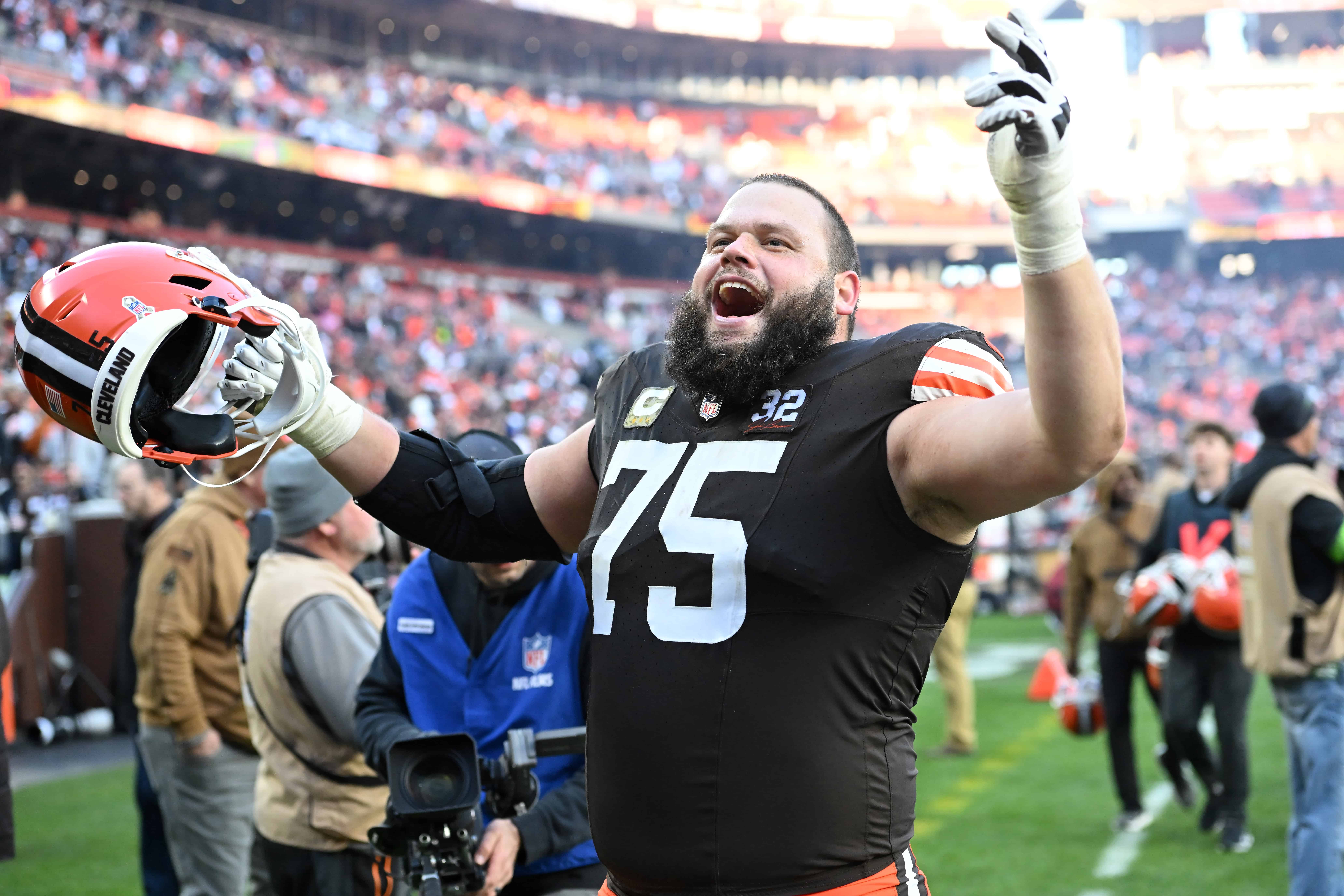 Kevin Stefanski put three different starting quarterbacks on the field so far this season.
And the Cleveland Browns won games with each of them.
Yesterday, a conservative game plan allowed rookie Dorian Thompson-Robinson to do just enough to win.
The defense did the rest, terrorizing Steelers' quarterback Kenny Pickett all game long.
As ESPN Cleveland notes, the victory improved the Browns' chances of making the playoffs again.
The Playoff Push is on. pic.twitter.com/c9hSVQriLj

— ESPN Cleveland (@ESPNCleveland) November 20, 2023
Their 82.7% chance is better than their chances were at this point in their 2020 playoff season.
Cleveland currently sits in the top wild-card position after the division leaders.
They are a game up in the loss column to Houston and Pittsburgh, the other wild-card placeholders.
And they are at least 2 games up on every other AFC team.
But they can not rest on their laurels for even a week.
Cleveland's 3-game win streak is second to only one team in the conference.
That team is the Denver Broncos, winners of 4 in a row and the Browns' next opponent.
Division title hopes actually dropped this week, despite a victory over division rival Pittsburgh.
That is because of the Joe Burrow injury and the Steelers' 2 remaining games against the Bengals.
If the Steelers win those matchups, the Ravens and Steelers will each be 4-1 in the division by Week 18.
Unless the Browns have a better overall record, Pittsburgh and Baltimore play for the title in a final-week showdown.
But their playoff destiny is in the Browns' hands as winning out assures Cleveland of a playoff game