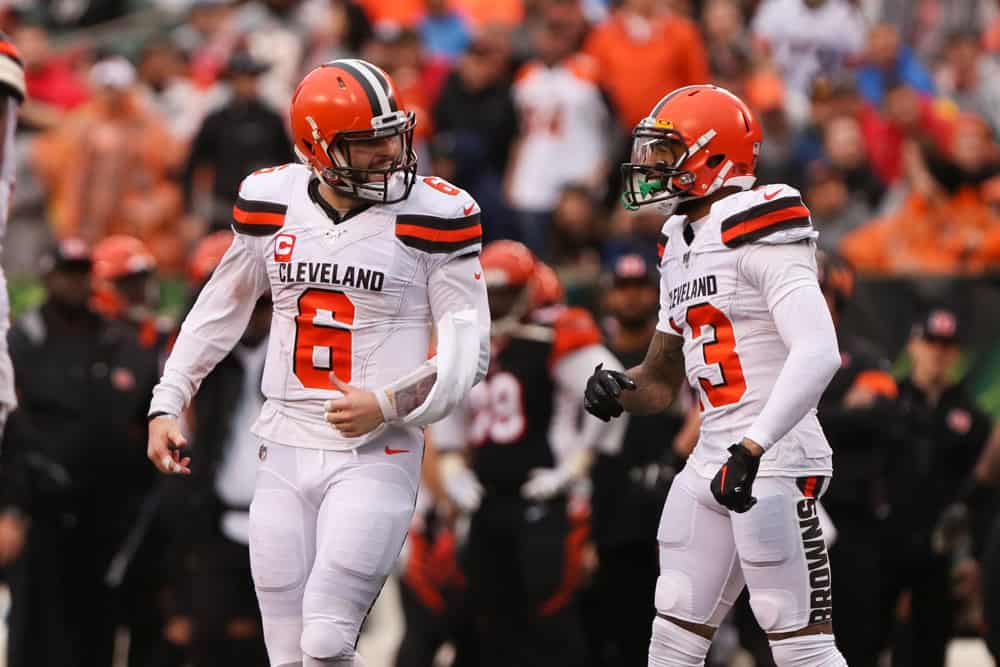 The NFL has formally announced what had been speculated for weeks.
Instead of 4 preseason games, there will only be 2 preseason games in 2020.
Each team will be playing the 2nd and 3rd games on its preseason schedule on the weekends of August 22 and 29.
For the Cleveland Browns, this means the 2020 preseason schedule now looks like this:
Game 1: August 22 at Green Bay
Game 2: August 30 vs Minnesota
Games 1 and 4 were dropped.
They were an August 15 game at Chicago and a September 3 game vs. Tampa Bay.
It is important to note that per the latest NFLPA Collective Bargaining agreement, the 2021 preseason will be cut to 3 games so 4 preseason games were about to become a thing of the past anyway.
There are a lot of schools of thought on preseason games and the pros and cons associated with playing them.
In a shortened preseason, there are advantages and disadvantages that affect all teams, but let's talk about the Browns in particular.
Advantages of 2 vs. 4
Advocates of a shorter preseason game schedule have often said it minimizes injuries and preserves the players for the long regular season ahead.
The Browns are not an exception to this rule, and playing 2 preseason games instead of 4 may not make a huge difference to this team.
Why?
If you think about it, the starters do not play much in the 1st preseason game of a tradition 4 preseason game schedule.
The 1st preseason game is more about looking at the rookies and figuring out who survives the roster cuts.
Starters play more in the 2nd preseason game; however the 3rd preseason game is the closest to a dress rehearsal the coaching staff (and fans) get for the regular season.
The starters then rest during most or all of the 4th and final preseason game.
So there are only 2 preseason games where the starters actually play anyway, and those are the middle 2 on the 2020 abbreviated schedule.
I like the idea of scrapping the 1st and 4th preseason games. In my opinion, the first game is played too quickly following the start of the training camps, and the last one is kind of a joke. #Browns #BrownsTwitter

— Jason Hand @BrownsHuddle (@BrownsHuddle) July 2, 2020
Assuming the Browns can evaluate the progress of their young talent in an expedited manner, playing 2 preseason games instead of 4 should not be a big deal.
Disadvantages of 2 vs. 4
Let's say the rookies do not pick up the playbook or their positions quickly.
Consider that Jedrick Wills is transitioning from a right tackle in collegiate play to a left tackle in the NFL and is expected to start in that position on Week 1.
Then, the 2nd game preseason could be problematic for young guys like Wills playing in new positions or rookies trying to make the team.
This makes no sense to me. The only guys that play in first and last preseason games are the bottom 50 guys on roster who desperately need and want the opportunity.

"Longer ramp up" or not pretty much every one of those guys would happily play in those games. https://t.co/51lDHbNCgc

— Ross Tucker (@RossTuckerNFL) July 1, 2020
Baker Mayfield is learning yet another offense; his 3rd in 3 years.
A longer preseason would have given him more time and more reps with it.
There is also the issue of developing timing and chemistry among teammates.
Only so much of that can be accomplished virtually via Zoom sessions.
Time on the field taking snaps is necessary.
The Browns also have players coming off of significant injuries.
OBJ and Jarvis Landry both had offseason surgeries.
More preseason games may have benefited OBJ (core muscle) and Landry (hip) specifically this year.
Then again, these guys are professional athletes so their conditioning and rehab should be top-notch.
With all that said, I guess the jury is out on how the shortened preseason schedule will affect the Browns.
Time will tell if the chemistry, playbook, and rookies all come together during a compressed preseason game schedule.
2020 is the year where innovative coaching may very well make the difference.
We'll see if Stefanski and his staff have what it takes.