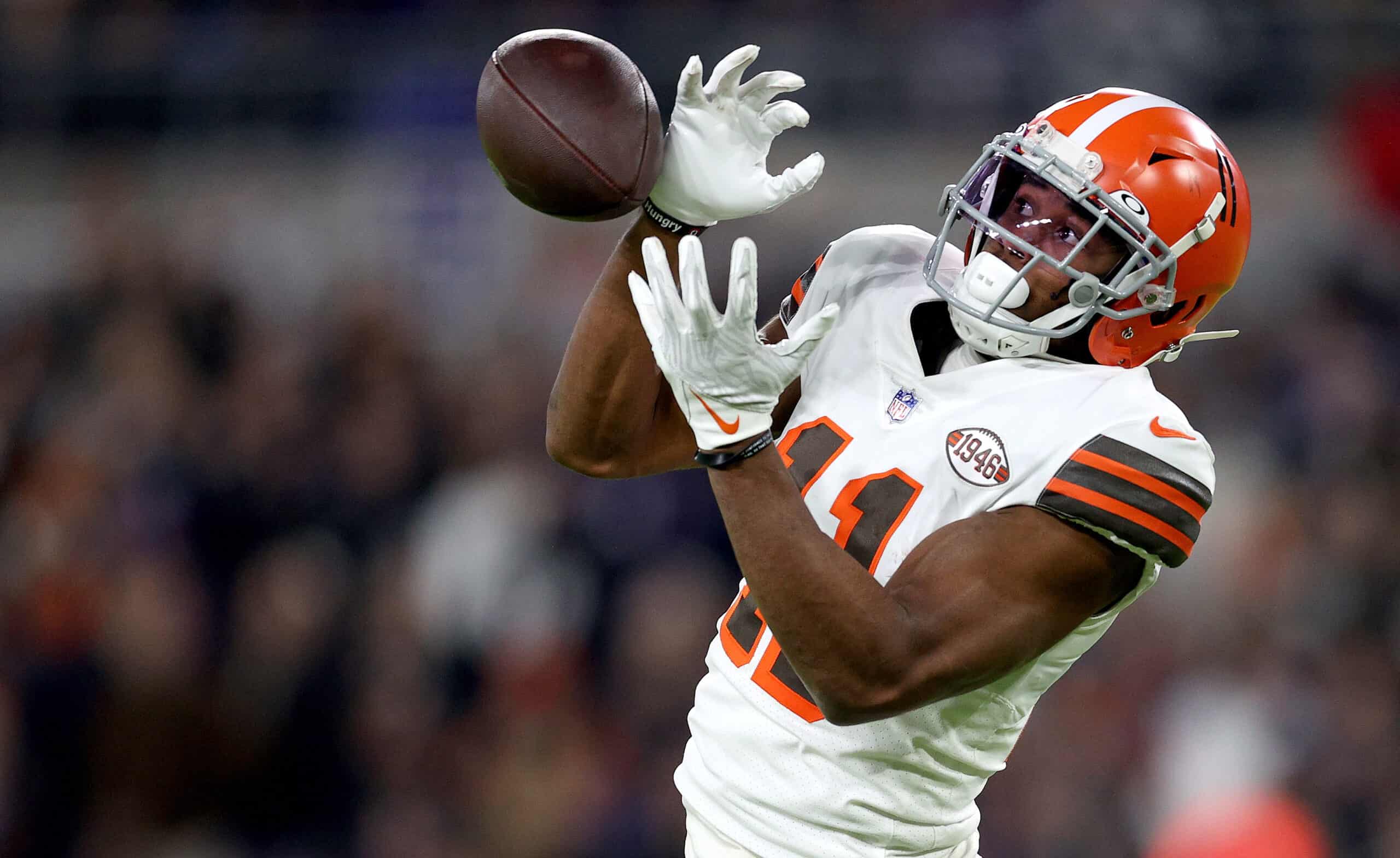 It's been a while since Cleveland Browns fans had this many reasons to look forward to a season.
There's just a different feeling about this year's team, starting with the nature of the roster.
There's been a strong competition for every single spot since the start of the offseason, and decision-makers will have a tough time trying to figure out who's going to be the odd man out in the passing game.
According to Jake Trotter of ESPN, he wouldn't even be shocked if they decided to keep all seven wide receivers right now instead of six.
.@Jake_Trotter says he wouldn't be stunned if the #Browns kept 7 WRs on the roster this season.

Who do you think should get that last spot? pic.twitter.com/WqgJBk5ocT

— ESPN Cleveland (@ESPNCleveland) July 7, 2023
This year's offense will be all about Deshaun Watson's talents — as it should be.
There's no point in having a Ferrari if you never get to take it to the track, so they're looking forward to throwing the ball early and often and being a much more balanced team after years of taking a run-heavy approach.
The reports from Berea cite that the competition for the final WR spot has been way closer than expected, and that's the kind of spirit one wants from a team looking to prove that they have what it takes to make a big splash, even in a complicated division.
There's still plenty of time left to make a decision, so Andrew Berry and Kevin Stefanski won't rush to make any calls.
But this will be a defining season in their tenure, so they cannot afford to get things wrong this time.