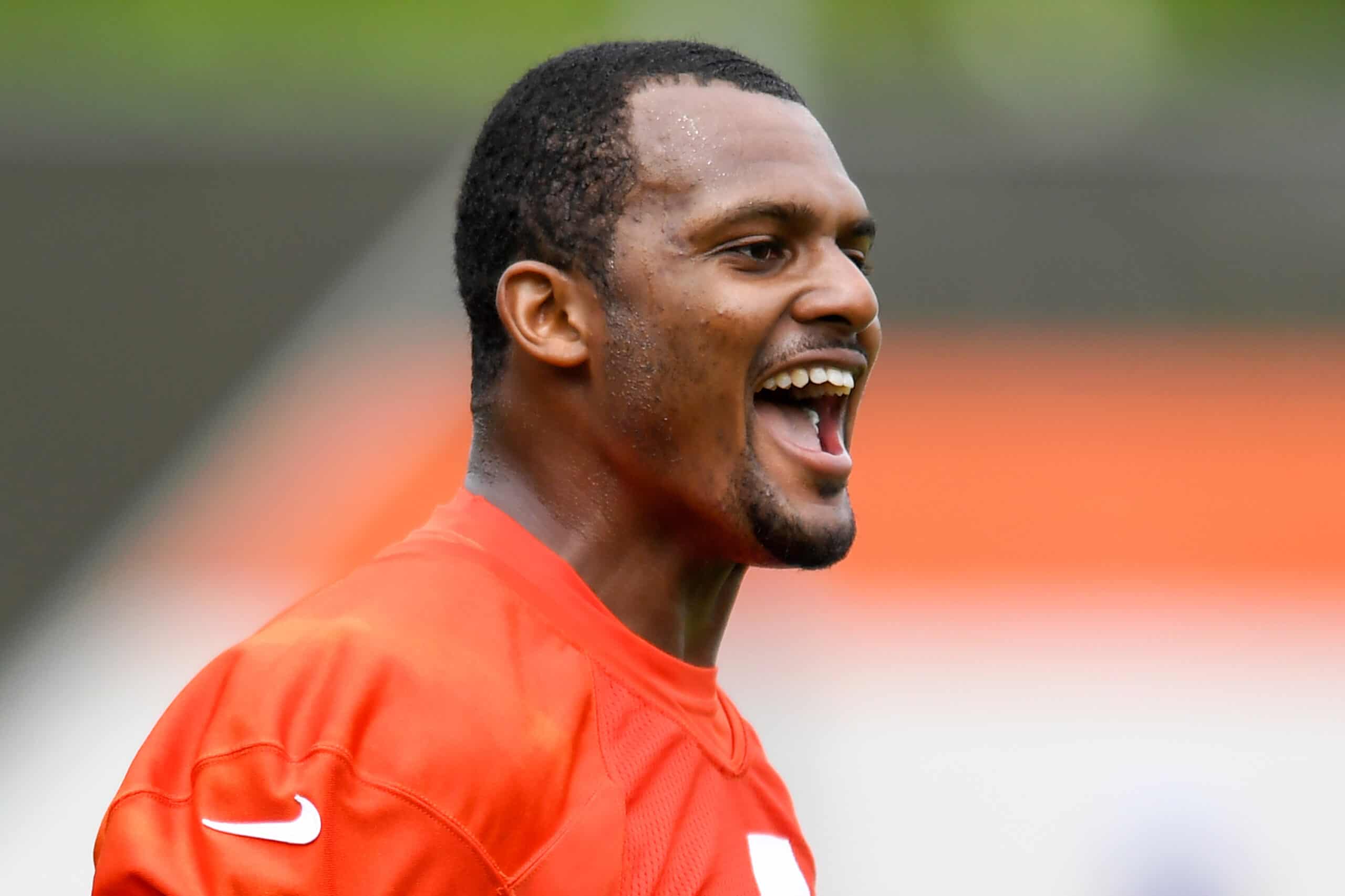 After missing 11 games last season due to his sexual misconduct lawsuit-related suspension, quarterback Deshaun Watson will have a full season in 2023 as the starting quarterback for the Cleveland Browns.
When he did take the field in 2022, he was rusty, and not coincidentally, the Browns struggled offensively.
But they won't just have Watson under center for all of this fall and winter — they will also have a new weapon in wide receiver Elijah Moore.
A recent video shows the two working out with each other and being on point with the football.
#Browns QB Deshaun Watson to WR Elijah Moore: pic.twitter.com/RRnVbarVTl

— Brad Stainbrook (@StainbrookNFL) July 6, 2023
While Amari Cooper had a strong debut season with Cleveland and Donovan Peoples-Jones continued to improve in 2022, the Browns still needed a legitimate speed threat at wideout.
That is exactly what Moore is considered to be, and although he didn't put up big numbers in his first two NFL seasons with the New York Jets, he should have the ability to stretch the field and open things up for others.
Watson is also a bona fide deep-ball threat, and he has the type of arm and accuracy when it comes to deep passes that the Browns haven't had in seemingly forever.
They may not end up having a truly elite offense in 2023, but their offense should be a lot stronger than it was last season when they ranked just 19th in passing touchdowns and 22nd in passing yards.
This coming season could be the one in which the Browns finally turn things around and start to make reaching the playoffs a regular habit.