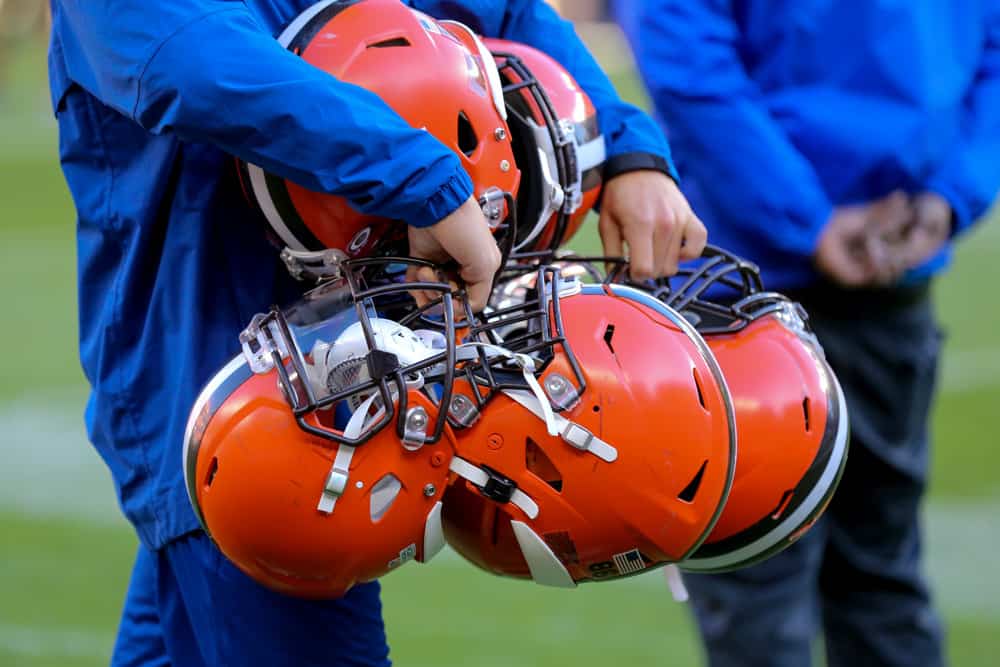 One consistency through the 2022 Cleveland Browns season has been inconsistency especially defensively.
For this reason, fans have been calling for Joe Woods to be fired for weeks and months.
Woods seemed to speak in vague terms on Thursday about whether Browns fans will see him again after this week's game in Pittsburgh.
Woods Hopes To See Cleveland Media Again
After his final pregame press conference of the season, Woods said:
"Hopefully I get to talk to you guys again…"
#Browns DC Joe Woods, as he walked out of his final podium press conference of the season: "Hopefully I get to talk to you guys again…"

— Jake Trotter (@Jake_Trotter) January 5, 2023
Woods Has No Regrets
Woods was asked if he would change anything, and he said:
"No. Not really…"
#Browns DC Joe Woods on if anything he'd change about way he's led defense: "No. Not really. I think you have to work through issues. There are some things I'm not doing pressure-wise, that I'd like to do. It's a learning process. There's nothing I go back and regret."

— 92.3 The Fan (@923TheFan) January 5, 2023
Jadeveon Clowney's Comments Point To Ongoing Defensive Turmoil
Joe Woods's press conference was early Thursday, hours before Mary Kay Cabot published her article about Jadeveon Clowney.
#Browns Jadeveon Clowney tells clevelanddotcom: '95% sure I won't be back; I need to be around somebody that believes in me' https://t.co/vs712ECEIa

— Mary Kay Cabot (@MaryKayCabot) January 5, 2023
Clowney made a lot of inflammatory remarks while expressing his overall unhappiness with how he was used this season.
He said he likely would not be back next year though he hinted that could change if things around the building were different.
A quote from Jadeveon Clowney within the article from @clevelanddotcom:

"There's supposed to be a lot of changes around here next year, so they might not be back — and I might."#Browns

— Noah Weiskopf (@BrownsWithNoah) January 6, 2023
We can read that comment several ways such as if Woods is gone, Clowney could return, or Clowney expects Woods to be gone.
Either way, the waning hours of the Browns season are filled with defensive drama, and it indicates that locker room discord has been brewing for months.
Woods will certainly be asked about Clowney's comments before the Browns pack it in for the season, and it will be interesting to hear his take on them.
These comments could be the final impetus for the Browns to fire Woods after Sunday's game.