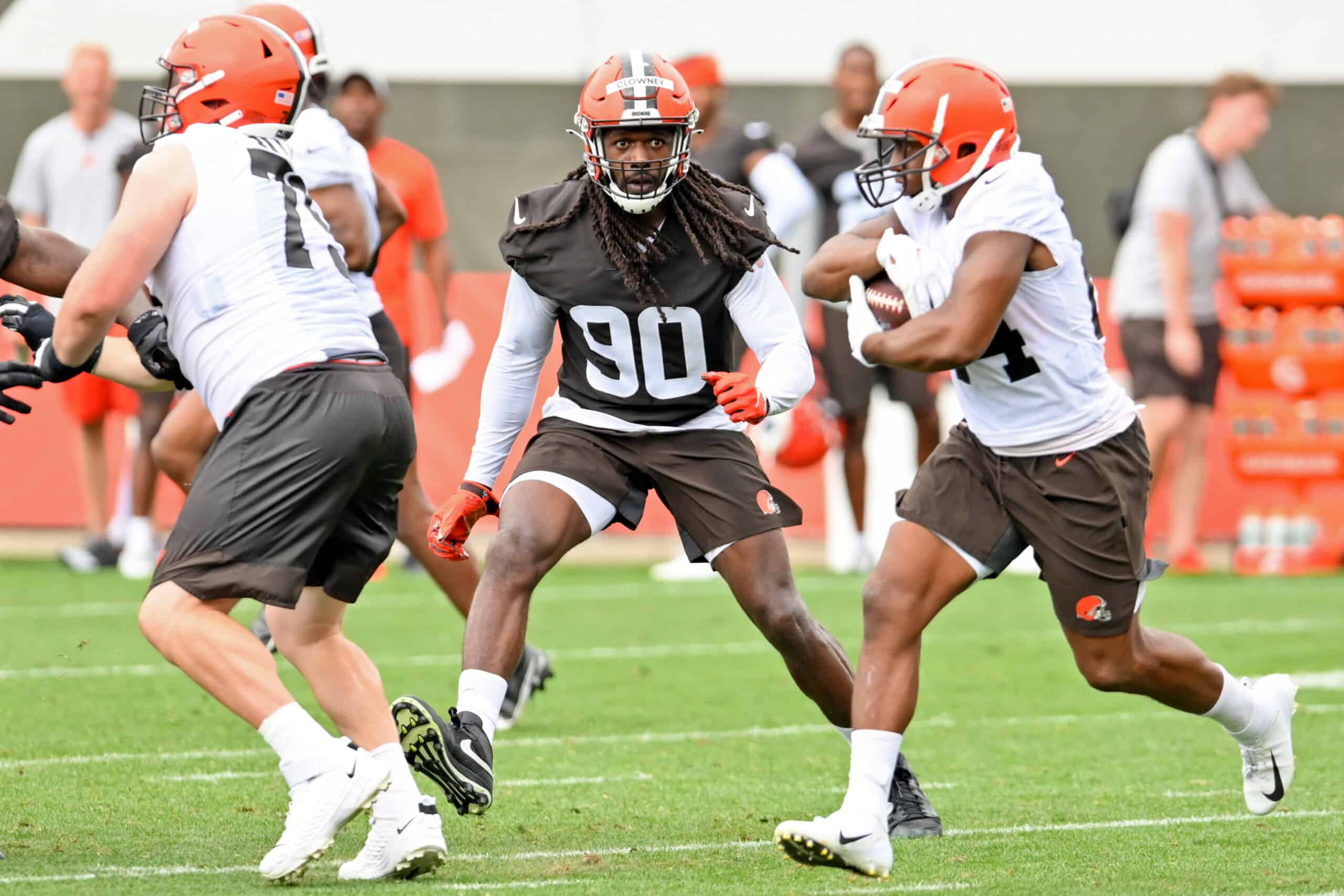 If your Week 18 Thursday night bingo card included controversial comments from Cleveland Browns defensive end, Jadeveon Clowney, then you should win a prize.
Clowney, who is about to become a free agent after Sunday's game, did not hold back when he was asked by Mary Kay Cabot of cleveland.com about where he thought he may be in 2023.
Clowney Is Clearly Not Happy
#Browns Jadeveon Clowney tells clevelanddotcom: '95% sure I won't be back; I need to be around somebody that believes in me' https://t.co/vs712ECEIa

— Mary Kay Cabot (@MaryKayCabot) January 5, 2023
"95% sure I won't be back, but there's still that 5%. You never know what can happen."
"I just feel like I need to be around somebody that believes in me and my ability. (It can't) just be me believing in myself. I believe in myself more than anybody."
What Is He Referencing?
He took issue with how he was used this season.
Clowney believed he was not given favorable matchups; those have gone to Myles Garrett.
"You're all trying to get somebody into the Hall of Fame when all that matters is winning. Everybody got here for a reason, and we can all make plays. I know I am."
In spite of this, Clowney maintained that he has a good relationship with Garrett.
"I don't even think (Garrett) notices. I ain't trying to say it's him. I try to get along with everybody I play with. Me and him don't have a problem. It ain't his fault. It's just B.S., and I don't have time for it."
BREAKING: #Browns  DE Jadeveon Clowney tells @clevelanddotcom that there's a 95% chance he won't be back in Cleveland next year. Also said he wants to go somewhere where he's valued. Clowney will be a free agent this off-season. pic.twitter.com/5zhxWRFeV6

— Cleveland Sports Talk (@CLEsportsTalk) January 5, 2023
Conclusion
No one was available to comment after Clowney's interview, but you can bet that Joe Woods, Kevin Stefanski, and Myles Garrett will be asked about this in the coming days.
It seems as though this partnership is headed for a divorce; however, Clowney made an interesting prediction saying "I could still end up in the division next year."