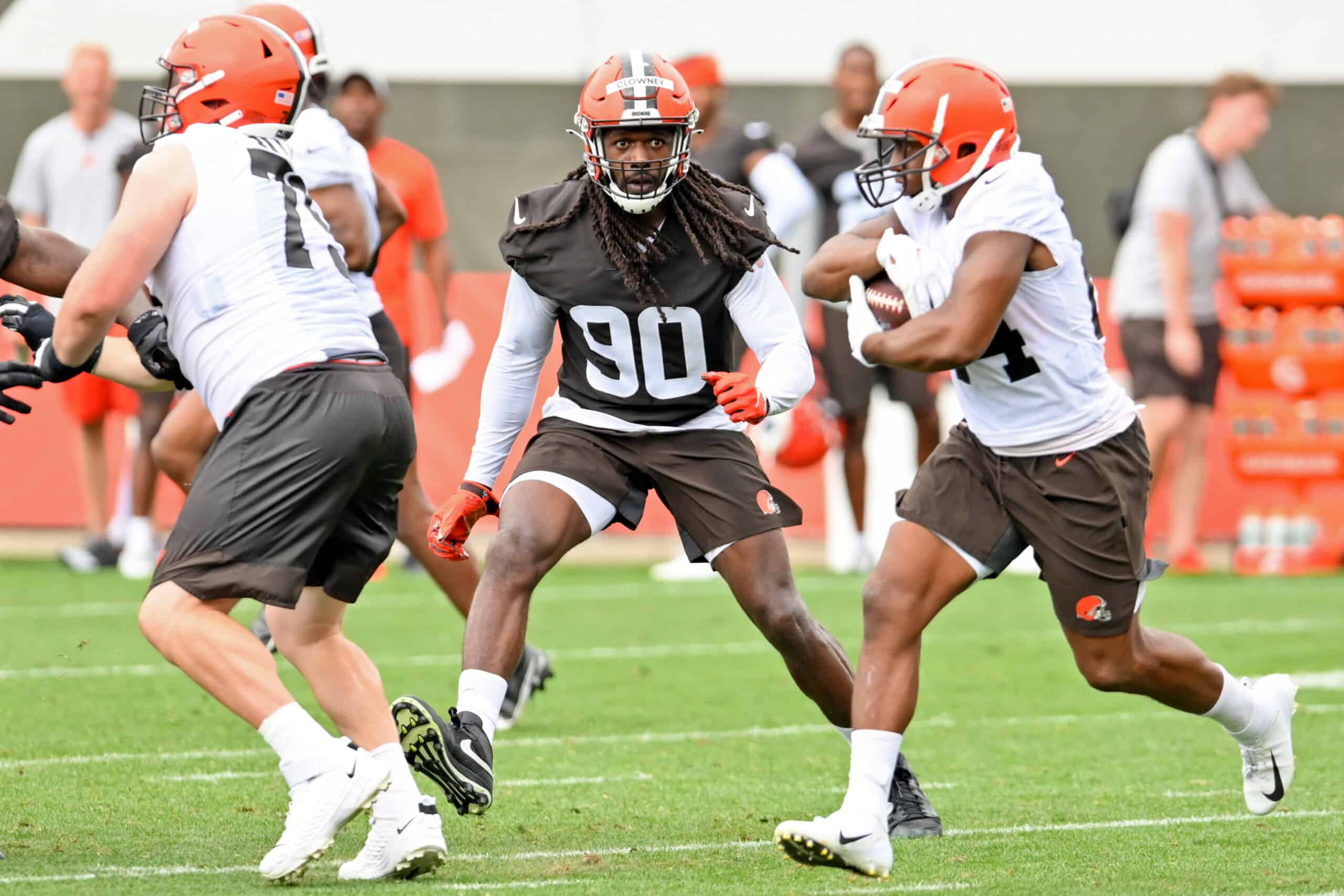 It has been an up-and-down NFL career for defensive end Jadeveon Clowney.
The former first-round pick made three Pro Bowls has a member of the Houston Texans.
However, in each of the last two seasons, Clowney has been limited due to injuries.
The 28-year-old knows what kind of mindset is needed to succeed at the professional level.
He recently mentioned to the Cleveland Browns media that the rookies should be happy they were drafted by this organization.
New Team, New Clowney
The Browns are Clowney's third team in three years as he searches for a long-term home.
He spent the first five seasons of his career in Houston, but hasn't seen much success since then.
In fact, Clowney has recorded just three sacks total over the last two seasons.
Despite a few lackluster seasons, the Browns were willing to take a chance on him this offseason.
They gave Clowney a one-year deal with a heavily incentive-based contract.
Browns signing DE Jadeveon Clowney to a one-year deal worth up to $10 million. (via @RapSheet) pic.twitter.com/u7Ef7guDhh

— NFL (@NFL) April 14, 2021
Since joining the Browns, Clowney mentioned that this organization is much better than previous teams he has been with over his career.
He goes on to say that the scheduling is better and the organization does a good job at making sure everyone is refreshed and ready to go.
Clowney feels that the rookies in Cleveland should be happy to be here because it could be much worse for them elsewhere.
He jokingly mentioned that he has shared his "horror stories" with the rookies about his experiences with other teams.
Although, Clowney says that he mainly wants the rookies to feel comfortable and have fun on the field.
Nobody has really viewed Clowney as a leader on defense, but it certainly appears that he is stepping into that type of role with the Browns.
Expectations For Clowney
The former first overall pick has been held to high expectations wherever he goes.
Although, that usually comes with the territory of being that high of a draft pick.
Regardless, it appears Clowney is doing his best to get his mind relaxed and focus on helping the Browns win football games.
It also helps when Clowney gets to play alongside one of the best pass rushers in the football in Myles Garrett.
That duo appears to be getting along well together and could be one of the most dangerous in the league.
#Browns Jadeveon Clowney on his relationship with Myles Garrett:

Ever since I got here, we have spent time together, picking each others brain. It starts with us up front. We need to know each other front to back to go out and dominate.

— Matt Fontana (@MattFontana83) August 26, 2021
Let's be honest, Clowney isn't the same player that he was years ago with Houston.
He has experienced significant injuries and is probably a step or two behind what he used to be in his younger days as a player.
Regardless, Clowney should see his fair share of pass-rushing chances playing with Garrett.
The offensive line can only block so many players at once, so Clowney might end up getting a ton of chances at the quarterback.
Nonetheless, it was a fairly reasonable contract from the Browns' point of view.
Clowney gets a chance to earn himself his next big payday and can help teach and share his experiences with the young players in Cleveland along the way.