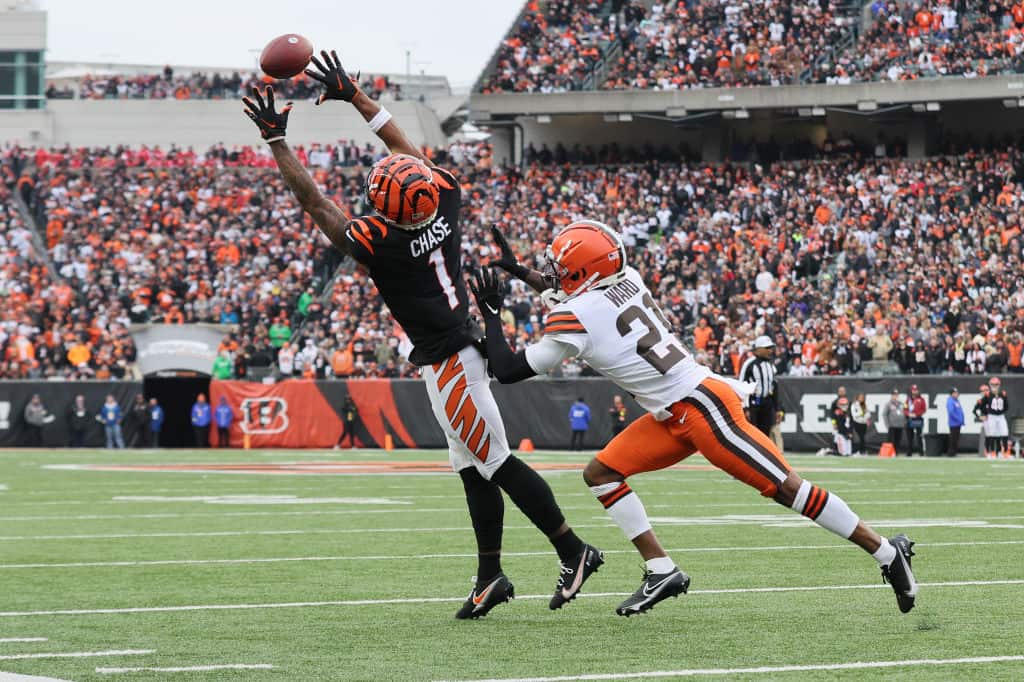 The Cleveland Browns have had the Cincinnati Bengals' number as of late.
Despite a 23-10 loss in their last meeting, the Browns have dominated their divisional rivals, winning five of six games since 2020.
However, Bengals star WR Ja'Marr Chase doesn't want to hear anything about their recent struggles vs. Cleveland.
He wanted to stir the pot by stating that it's just another regular season game, then throwing a slight dart to the Browns by saying that he almost called them the "elves" (via MoreForYouCleveland).
.@gnewsii @MartyMargg1 📝🧾🧾 pic.twitter.com/7EXvUWJcJX

— MoreForYouCleveland (@MoreForYou_CLE) September 8, 2023
Chase is no stranger to trash-talking, and he's made a couple of enemies during the offseason.
He stated that he didn't know who Patrick Mahomes was, which obviously didn't sit well with their AFC rivals.
As for the Browns, Myles Garrett said that he's going to have to talk to him before the game after these comments.
The Browns enter this season with no margin for error, and making a good impression early on could be crucial to the team's success.
Their defense has kept Joe Burrow on his toes more often than not, and they figure to have one of the best pass-rushing duos in the league with Garrett and Za'Darius Smith.
But the Bengals also boast a revamped offensive line and obviously have one of the best wideout corps in the game, so this won't be an easy tilt by any means.
Still, this should bring even more motivation for the Browns, and it'll be interesting to see how they respond to this.