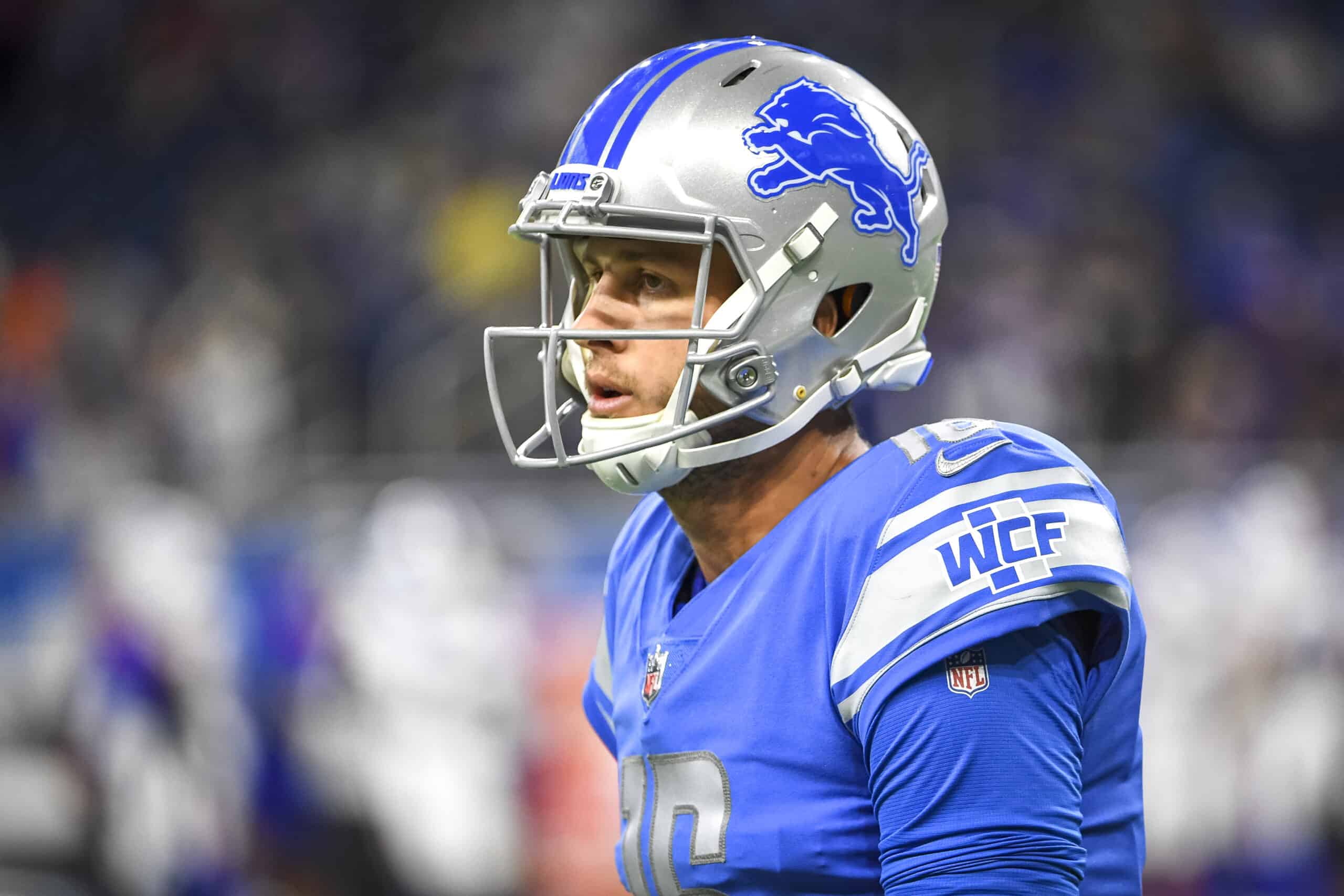 The Detroit Lions are 0-8-1 and are set to meet the Cleveland Browns in Week 11.
They worked hard to earn the overtime tie with the Pittsburgh Steelers in Week 10.
Truthfully, they had opportunities to win that game long before it entered overtime.
During the game, Lions quarterback Jared Goff sustained an oblique injury.
Lions QB Jared Goff's status for Week 11 vs. Browns uncertain following oblique injury (via @TomPelissero)https://t.co/PROCYW16EF pic.twitter.com/Kw0YtJ4Do3

— Around The NFL (@AroundTheNFL) November 16, 2021
This injury makes his status uncertain for Sunday's game against the Browns.
Lions coach Dan Campbell wants to see how Goff throws and if he is able to utilize his core muscles while throwing before making any further determination.
Some have argued that Goff's play should have led him to be benched.
Campbell has been mixed in his reviews of Goff but cites Goff as the quarterback on the roster that gives the Lions the best chance to win.
Next Man Up
Goff's backup is David Blough.
Blough was an undrafted player in 2019 out of Purdue.
He has been with Detroit for his entire career and has five starts in relief of Matthew Stafford.
People calling for David Blough cracks me up. Was 2019 a dream to you people? Blough even had weapons then. What's he got now?

— Mark Orum – Orum's Forum (@OrumMark) November 15, 2021
Blough went 0-5 in those starts.
He threw four touchdowns and six interceptions in those five games.
David Blough is worse than Jared Goff, but at some point, you gotta get Goff out of there. After Goff threw away the ball on fourth down and then threw a pick-six and then fumbled on consecutive series, perhaps it is that time

— kyle meinke (@kmeinke) October 31, 2021
Browns Need To Get Their Act Together
It does not really matter who the Lions' starting quarterback is because the Browns have their own issues to resolve.
They need to get their act together and play according to their ability.
The Browns roster is deeper and more talented than the Lions.
That does not mean anything the way the Browns played in Week 10 against the Patriots and how the Lions rallied in Week 10 against the Steelers.
It is why they play the game because any given Sunday any team can pull off a win.
Browns quarterback Baker Mayfield is also dealing with new and old injuries.
The shoulder and foot injuries have been present, but he hurt his knee in Week 10.
His status is considered day-to-day.