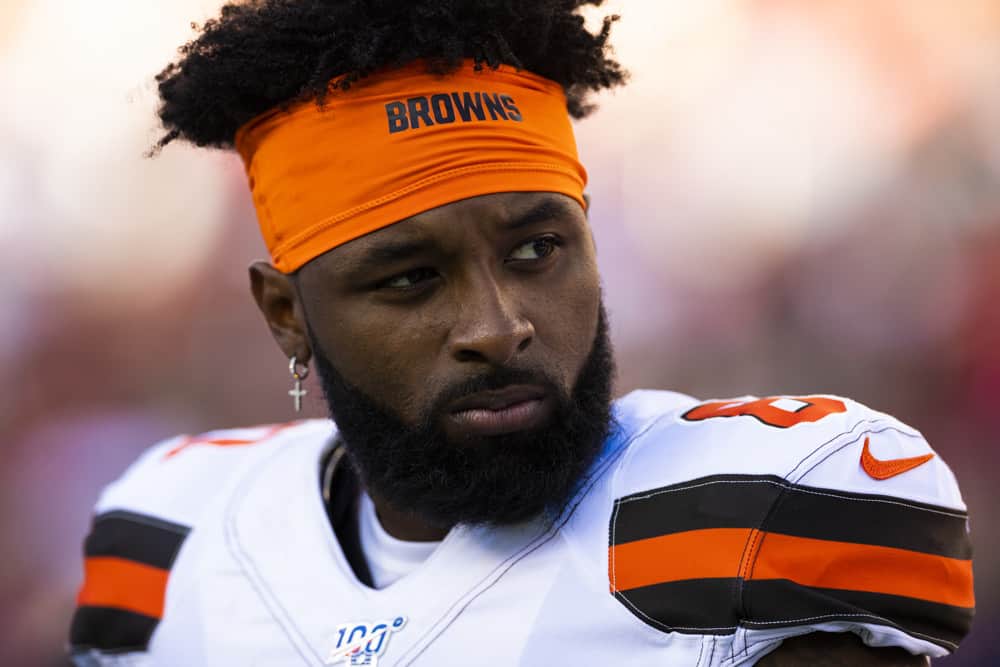 There's no question that Jarvis Landry is a leader within the locker room of the Cleveland Browns.
From the "bless 'em" lines at training camp in 2018 to helping guide a lost team through the 2019 campaign, Landry continues to be well-respected across the organization.
In a time that now sees racial and social tensions increasing on top of a global disease pandemic, the world needs leaders.
Landry, to no surprise, continues to embrace that challenge.
It's easy to sit back and stay silent on conversational matters so as to not disrupt the status quo.
However, Landry wouldn't really be Landry if that's how he operated.
Instead, during a meeting on Monday with other members of the team, he once again continued to lead the charge for social justice.
Left guard Joel Bitonio spoke about what went down at the meeting in a Zoom call on Monday.
The Meeting
"Jarvis came up and he spoke to the team for maybe 10 minutes yesterday and just tried to tell us how we can use our platform a little bit better because I think the vast majority of people want to help and want to improve the situation", Bitonio said in the call per cleveland.com. Bitonio added to the message himself, saying that many problems can be solved with better upbringing of the youth in the world. "I think hate is really, truly taught throughout the world. If you can get the younger kids and show them everyone is in this together… I think that's where you gotta start."
Bitonio also mentioned in the call that head coach Kevin Stefanski gives each player a list of positive things to do.
Perhaps there is something to be taken from that for everyone, not just the Browns players.
Jarvis Landry spoke to the #Browns players in a virtual meeting yesterday about how to use their platforms, Joel Bitonio said. He said Kevin Stefanski gave them a list of positive things to do

— Mary Kay Cabot (@MaryKayCabot) June 2, 2020
"The conclusion we came to is obviously there's injustice in this world right now, and people are hurting… people need help, and we're going to try and use our power and our position to help them," Bitonio added. "You could tell Jarvis was emotional when he spoke with the team yesterday. He wanted change, and he wanted to be part of it and really try and help the movement."
The Browns are just the latest among a number of teams to speak out against social injustice.
They participated in the "Blackout Tuesday" hashtag that went viral and posted a joint statement with the Columbus Crew.
This, of course, in response to the death of George Floyd in Minneapolis last week.
Our statement with @ColumbusCrewSC: pic.twitter.com/WtomkIduKu

— Cleveland Browns (@Browns) June 1, 2020
Looking Ahead
Landry, Bitonio, the Browns, and the NFL in general are far from the only ones speaking out right now.
Unfortunately, some of the different protests held around the nation this past weekend became increasingly violent, especially in Cleveland.
With tensions extremely high right now, the hope is that heads will eventually cool and legitimate change and progress can be made.
Sometimes it can be as simple as watching your favorite athlete lead the charge in a peaceful, yet powerful, method.
Jarvis Landry getting emotional in a team speech about racism is not going to change all that much on its own.
However, it's a small piece of the pie when it comes to attaining that change.