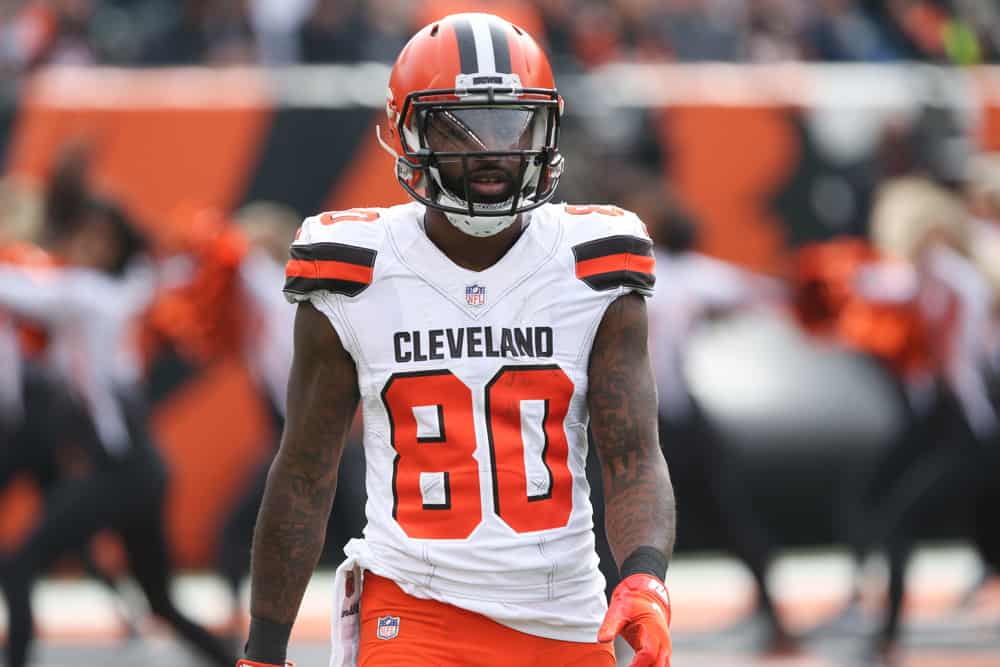 Remember when the Cleveland Browns used to be the laughing stock of the NFL?
Well, those days are over as Cleveland improved their record to 9-3 with a win over the Tennessee Titans last week.
There are many reasons as to why the Browns are having success this season.
However, quarterback Baker Mayfield deserves plenty of credit for leading this offense.
Browns wide receiver Jarvis Landry was asked if he believes Mayfield can be the guy that leads them to the promised land.
"Absolutely," receiver Jarvis Landry told reporters on Friday.
#Browns Jarvis Landry said he "absolutely" thinks that Baker Mayfield is that guy who can take the team where it wants to go.

— Camryn Justice (@camijustice) December 11, 2020
It's great to see the team rallying behind Mayfield and believing in the former No. 1 overall selection.
Landry Trusts Mayfield
One of the things about Mayfield that impressed Landry the most was his work ethic.
"It is encouraging to see how he just continues to come out here and work, regardless of what he does in the previous game, water under the bridge," says Landry.
Landry continues by crediting Mayfield saying that he's one of the hardest working players he's seen since he joined the Browns roster.
"I think that for him he has been one of the hardest workers since I have gotten here. He is not content with what he has done, what he has done in the past or anything like that," said Landry.
The Browns are 9-3 and clearly the players are beginning to buy-in that Mayfield can be the franchise quarterback to lead this team where it needs to go.
"He just keeps going," Landry said of Mayfield. "He just keeps going. He just keeps coming to work to try to get better. He keeps challenging himself and challenging us on the outside."
It appears the 25-year-old quarterback has earned the trust of his teammates, which is great to see.
Is Mayfield The Answer?
Certainly, Landry believes that Mayfield is the future and Cleveland is playing some terrific football right now.
This team would not be in their current position without the performance of Mayfield this season.
Through 12 games, Mayfield has 2,442 passing yards with 21 touchdowns and seven interceptions in 2020.
He's headed towards a career-year and the Browns are likely landing in the postseason for the first time in a very long time.
Mayfield certainly appears to be maturing as a player and a leader of this organization.
He's improved his tone with the media and attempts to make light jokes in situations where he used to make outbursts.
There is still plenty of football to be played, so it's not time to crown Mayfield the greatest Browns quarterback in history yet.
We'll see what Mayfield is able to do down the stretch of the season, but regardless of the outcome he has given Cleveland hope for the first time in a long time.