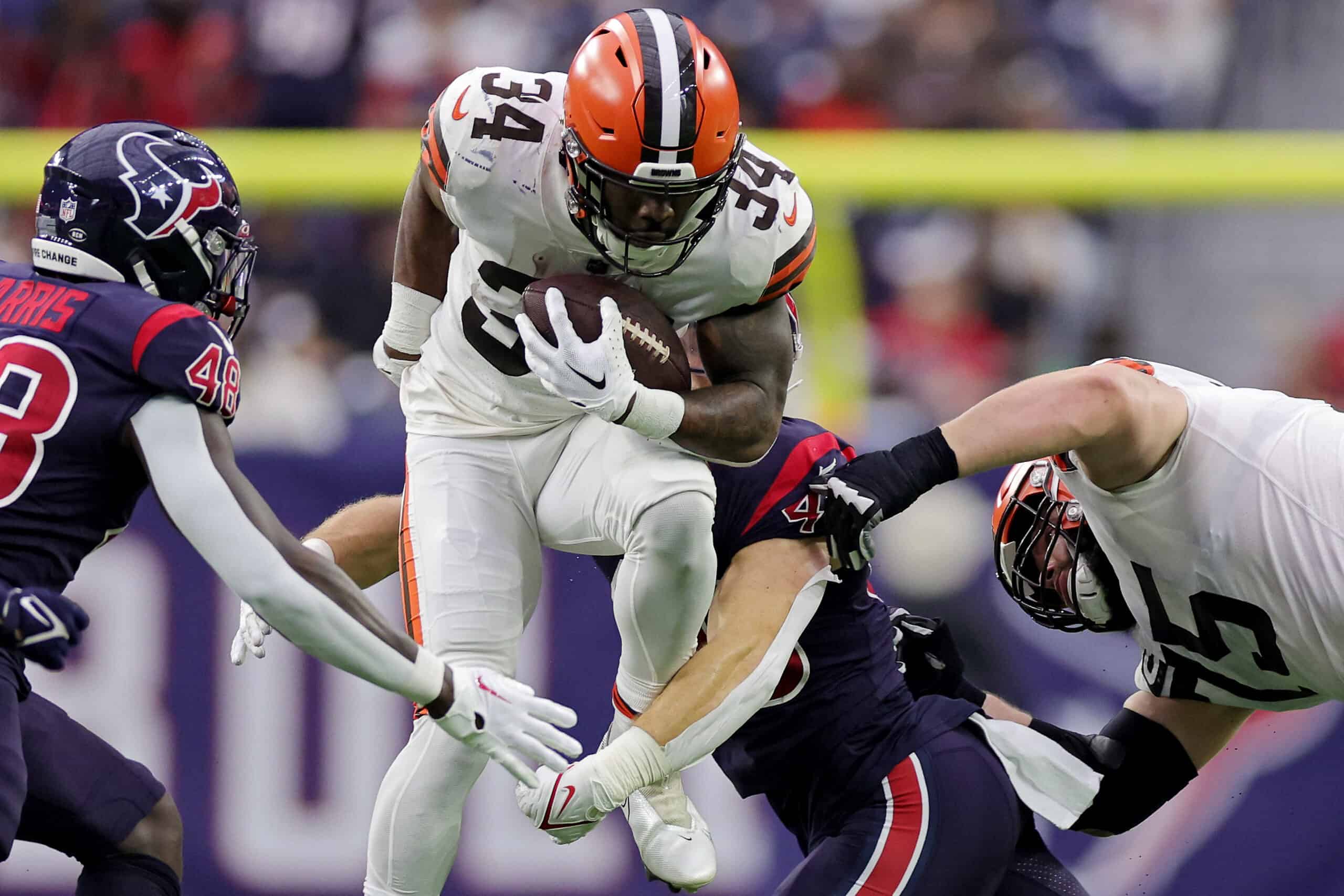 With the upcoming NFL season almost underway, the Cleveland Browns are already looking forward to what's to come.
There's a lot at stake in 2023 and they know it, which is why everyone seems keen and ready to chip in and do their part.
That includes running back Jerome Ford, who didn't have the preseason we all hoped for because of injuries.
Ford was slated to handle plenty of carries as Nick Chubb's backup, but he fell with an injured hamstring early in August.
Fortunately, he didn't let that time on the shelf take a toll on his confidence, and it seems like Kevin Stefanski still intends to have him on the field as RB2, and he's looking forward to proving his worth right out of the gate (via Scott Petrak).
Jerome Ford back after hamstring injury, and #Browns confident he's ready to be No. 2 RB https://t.co/1jjsQIYu1h

— Scott Petrak ct (@ScottPetrak) September 2, 2023
"I don't know the role yet, but whatever role I'm given, I'm ready to do," he said. "Coach has been preparing all of us for everything, so whether Nick's helmet comes off or something or he needs a shoe tied on the sideline, we'll be ready for whatever the situation is."
The Browns took him in the fifth round out of the University of Cincinnati a year ago, and even though he barely saw the field in his first season, they liked him so much, that they didn't even attempt to retain veteran Kareem Hunt.
One could only assume that he will have a similar role in the offense, taking the field every couple of series or being a change-of-pace back on third down.
He's also a solid pass-catcher and a better receiver than Hunt, so he could be on the field more often.
The Browns will also give some touches to WR Elijah Moore in the backfield, so the team will have plenty of options and combinations to help open up space for Deshaun Watson.