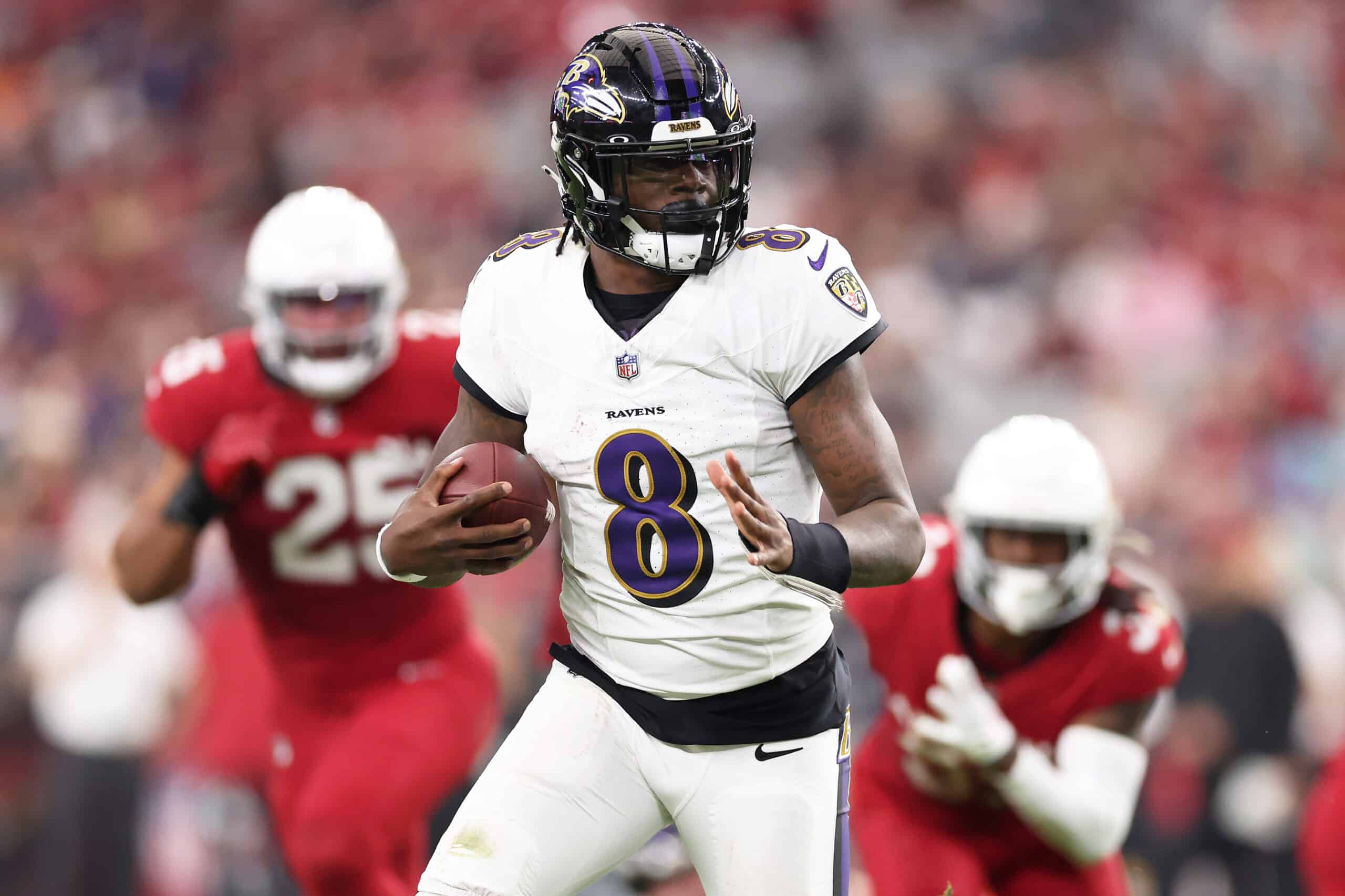 There were an awful lot of things that went wrong when the Cleveland Browns last met the Ravens, and the bottom line is Baltimore came away with a 28-3 victory that left the Browns 0-2 in the division.
Ravens quarterback Lamar Jackson scored a pair of touchdowns on the ground and threw for two more in that Week 4 contest.
So The Vault's Bobby Trosset asked Cleveland defensive coordinator Jim Schwartz what the Browns could do differently in the rematch.
Schwartz went right to Jackson's scramble plays and designed runs (via Bobby Trosset on Twitter).
"We have to do a better job on those. We didn't play a consistent game… but there's a lot to build on from that game."
#Browns DC Jim Schwartz on Lamar Jackson's performance the first time around in Week 4:

"He made some scramble plays and some quarterback run plays in the first game that we played, and we'll have to do better on those. We did a lot of good things in the first game, too."

8⃣… pic.twitter.com/6sNlC74Gfh

— Bobby Trosset (@bobbybaltimoree) November 9, 2023
As he alluded, the Browns' defense did some good things in that game.
Cleveland induced a pair of fumbles from Jackson, recovering one of them for only their third turnover in four weeks.
They also registered six 3-and-outs in 12 possessions and left Baltimore with a net yardage loss on another.
Meanwhile, the Baltimore defense had its way with Cleveland's offense.
Two of the Ravens' touchdowns came after interceptions that led to short fields.
Browns rookie quarterback Dorian Thompson-Robinson admitted he was not prepared to play when Deshaun Watson was a late scratch.
Call it a rookie lesson, but Watson is back with a nice little tune-up under his belt before facing the Ravens' top-ranked defense.
Schwartz's second-ranked defense turned on their turnover machine, netting nine over the last four games, and winning that battle could go a long way toward a winning effort this time around.